March 23rd, 2022 by Roger Wentowski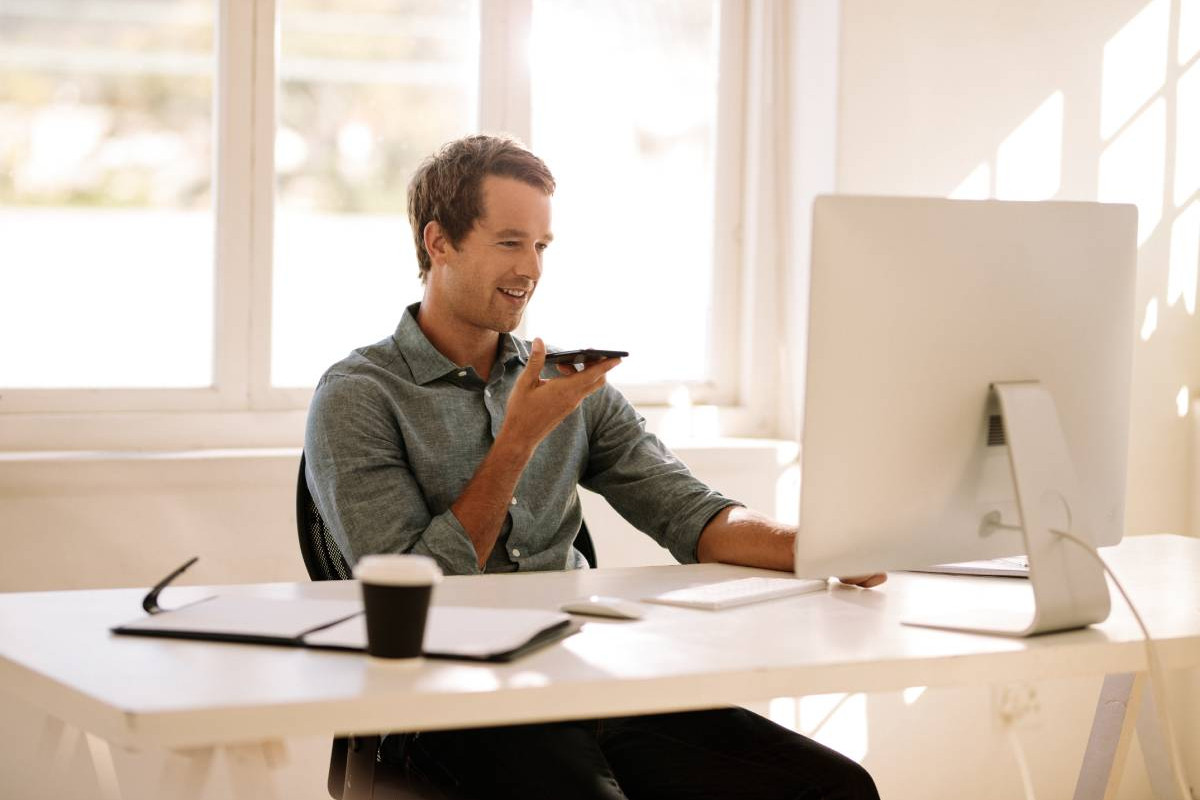 Communication is an integral part of any business, and using the right technology and tools can ensure the successful running of operations. Numerous organizations have realized the significance of VoIP systems and have switched from traditional phones for better collaboration.
VoIP systems drastically enhance communication and provide employees with more control to handle the clients. However, while many small businesses believe a VoIP system is only for larger companies, it is far from the truth.
VoIP offers a wide range of services to make small businesses more efficient. If you are unsure how implementing a VoIP system can work for you, then understanding the benefits of this system can help you make the right decision.
Here are some of the many advantages of VoIP solutions for small businesses:
Increased Mobility and Flexibility
The right VoIP technology enables your employees to integrate a range of options that can help in enhancing productivity and flexibility. These options include email and file sharing, remote conferencing, and so much more.
When many companies have implemented remote or hybrid work models, VoIP can provide greater mobility. This flexibility is far greater than traditional landlines and even smartphones.
Improved Cost Savings
Smaller businesses typically have tighter budgets. Therefore, switching to VoIP systems can be highly cost-effective compared to setting up traditional phone lines throughout the facility. Moreover, the communication between employees and clients could be practically free for businesses.
The VoIP providers offer monthly plans that small businesses can significantly benefit from. It can help you save money while maintaining solid relationships with your clients.
Scalability Feature to Meet Demands
It is not always easy for small businesses to determine how many phone lines they would need, considering they hope to expand. It can prove challenging for them to keep adding new lines every time they hire new employees, create new departments, open or switch offices.
The VoIP system doesn't need additional expenses no matter how many employees join your company and even if you move offices. You can easily add a new line once a new employee joins and reassign the line when an employee transfers or resigns.
Increased Functionality to Compete
Small businesses have to perform multiple tasks to efficiently compete with their competitors. A cost-effective and convenient communication solution can drastically help them streamline their processes and overall functionality.
VoIP system provides you with the features and options that can help you enhance functionality by allowing your employees to establish and maintain communications. As a result, your small business can easily connect with prospective clients, partners, and shareholders more efficiently.
Enhanced Staff Productivity
A VoIP system improves the overall productivity of your employees, whether they are remotely working or in the office. From directors to executives, this system ensures everyone is connected. It allows your employees to conduct virtual meetings, have international conferences, and so much more.
Not only this, the employees can even share critical data and files through this system safely. The VoIP technology has evolved in the past decade and now offers more voice clarity and additional features that a traditional phone can't provide. All of this in a more cost-effective manner.
This is the primary reason why more and more small businesses are switching to the VoIP system.
Ability To Collaborate with Other Apps
VoIP technology also allows integration with other applications that your business might already be using. This includes instant messaging, social networking, web browsers, and email services. Again, this offers more freedom and flexibility to your employees.
Rich With Features
When you switch to VoIP technology, you can enjoy a wide range of unique features that can make it easier for your employees to connect and collaborate with one another as well as the clients.
While the features would vary based on the VoIP system you select, it usually includes the following:
Advanced Call Management
Auto Attendant
Business Text Messaging
Call Analytics
Call forwarding
Call Routing
Caller ID
Conference Bridge
Custom Music on Hold
Custom Ringback
Follow me feature
The many benefits of the VoIP system can't be denied. Switching to this system can significantly improve the efficiency and productivity of your small business. In addition, establishing and maintaining an effective communication system within the organization is important as it allows all employees to work toward a single goal with no delays, misunderstands, and disruptions.
Most importantly, you must be sure to find the ideal VoIP system for your small business, depending on your needs and requirements. So give us a call today to talk to our specialists and let us help you enhance your organization's communication.
Posted in: VoIP