July 25th, 2022 by William Wentowski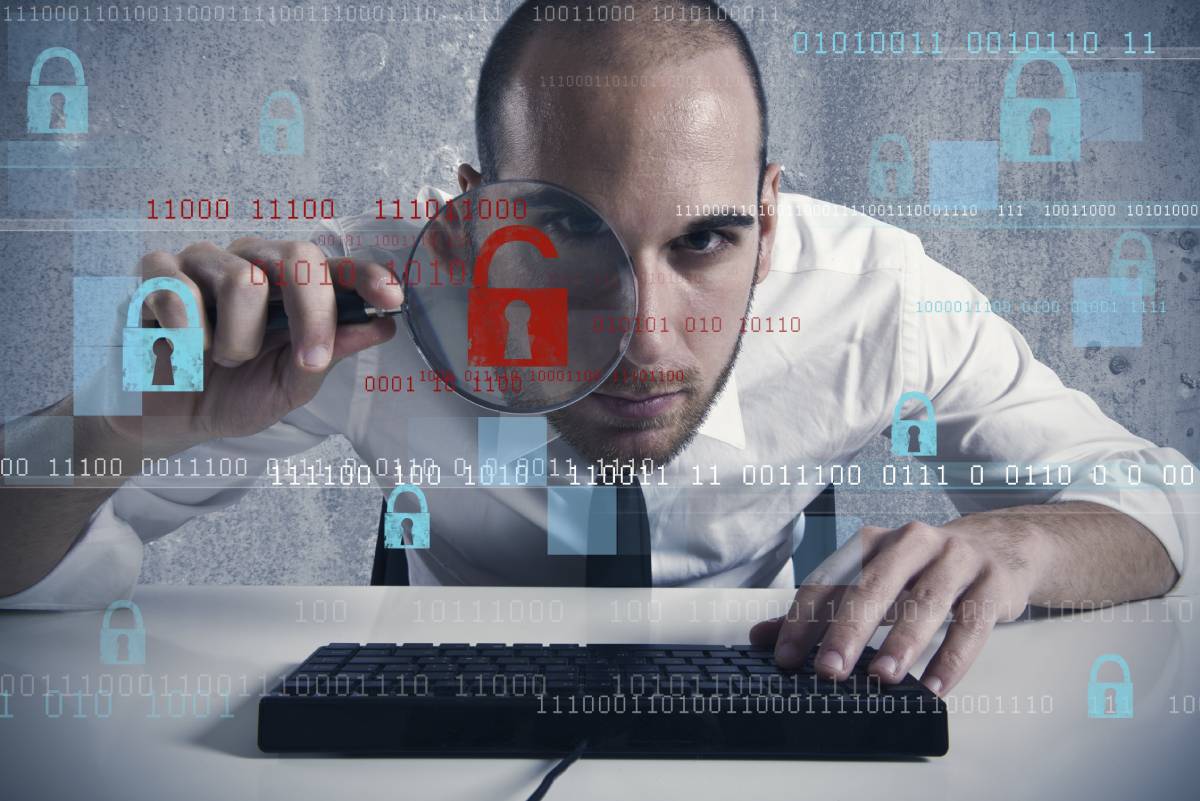 The world of technology is moving at a breakneck pace. Hence, with newer technologies and infrastructure rapidly moving in and evolving, it can be hard to keep up for any company.
However, businesses require efficient IT technology and infrastructure and cannot afford to sit on it. So, if you are an organization whose IT department might need a second in command to manage its various IT complications, or you are a business owner planning on switching to a Managed IT Service completely but are hesitant, this article is for you.
Below we have mentioned everything you need to know about Managed IT Service and how it will prove to be beneficial in your favor.
What is Managed IT Service?
Managed IT Services are third-party employees or external recruitment to manage any company's IT department. These third-party service providers are the best in business and give you fool-proof security for your data while simultaneously managing your back-ups and ensuring that your system remains free of any malware by 24/7 monitoring for detection.
With so much evolution in technology, managed IT services are life savers for any company by ensuring their infrastructure is up to date and bringing about the positive changes that a company needs.
If you are a business owner still hesitating about acquiring a managed IT service provider for your company, then the reasons below might change your mind.
10 Reasons Businesses are Switching to Managed IT Service
The concept of hiring managed IT services is increasing day after day. Many companies around the globe are partnering with managed IT service providers and recruiting them to help and support growth.
However, while the idea of managed IT services is increasingly popular, have you ever thought about what reasons drive businesses to acquire them? Well, if not, then read on below.
A Cost-Effective Alternative

One of the main reasons businesses are recruiting such services to manage their IT is because it is cost-effective. Instead of expanding their already extensive IT staff to manage the changing demands of technology and related infrastructure, companies can recruit a third-party service.

Managed IT services are cost-effective because they cost significantly less than hiring an entire in-office IT staff.

Supplements the Department Limits

We understand how overwhelming the jobs for IT can be and that there is only so much effort your in-office staff can give. Hence, acquiring a service provider to supplement your IT staff will help divide the work and carry out the tasks more efficiently.

This, in turn, will improve the company's efficiency and bring out positive outcomes.

Helps In-Office Staff to Manage Time

It is an excellent decision if you plan to recruit a service provider to assist your already present staff in the department. This is because IT is a lot of work, and sometimes it can become tremendously overwhelming.

Splitting tasks and giving the service providers some significant chunks to manage will let the in-office staff focus on other more pressing issues, which could have been neglected without the service provider's help.

Optimum Security

One of the biggest concerns for any company is security. The data and other important information are one of the company's most significant assets, and its protection is always its top priority.

Managed service's primary goal is to protect such data too. So, if you hire an IT service provider, you will not have to worry about security concerns.

No Downtime or Breaches

Considering that managed IT services are crucial for providing optimum security, the chances of downtime or breaches significantly decrease.

We all know how expensive security breaches can be. With managed service providers, you do not have to worry about your company failing or falling into the debris of failure.

Better Workplace Productivity

One of the keys to a better functioning office is no downtime or system errors. With managed IT services taking over, there is no surprise that all your systems and cabling will be stabilized and work efficiently.

This, in turn, will give the IT and other staff members a peaceful environment to work in and carry out their tasks smoothly.

Improves Relationship with Clients

With companies experiencing better outcomes and no downtime, connectivity will improve. Companies will be able to pick up on the client's complains and queries quickly and give out beneficial results for them.

This, in turn, will provide a trust level to increase between the two parties.

Predictable Monthly Expenditures

With IT services, companies can have an average idea of their monthly expenditures. This is because most managed services help companies create a standardized monthly plan, allowing them to determine an average cost and decide on a precise budget and additional charges beforehand.

Proactive Approach to IT

Utilizing a managed services company allows businesses to keep their infrastructure and equipment current with a proactive IT approach. This is one of the main reasons businesses are quickly adapting to the services managed IT offers.

Broad Advice Accessibility

While in-office IT departments may be knowledgeable about computers and cloud services, there might be gaps in their knowledge. Hence, managed IT service providers will be the second in command to take over issues your IT department cannot handle.

This way, the two parties can sit together and discuss general advice and make the best decisions for any business.
Misconceptions Related to the Managed IT Services
While you did read the reasons why businesses are switching to managed IT service providers, there might be a small part of you that still won't be convinced. This is because the misconceptions about Managed IT services and their providers are still lurking in the market, keeping people from making intelligent decisions.
We want to dispel any myths and eliminate any misconceptions you may have about managed IT services. The following are common misconceptions:
You Do Not Need an Outsourced IT Manager if You Already Have an IT Staff
No rule book says that you cannot hire an outsourced staff or that you must get rid of your in-office IT staff before acquiring an outsourced one.
In fact, both in-office and outsourcing IT can work hand in hand and bring better outcomes for the company. Having a third-party IT manager and your in-office staff will divide the tasks and let the staff members focus on other pressing issues.
Hence, with such tactics, your business will flourish and move to greater heights.
Managed IT Services Aren't Great for Small and Mid-Size Businesses
There is a belief that only big and multinational firms can reap the benefits of third-party IT managing services. This is not true at all.
Businesses of all sizes, whether big or small, can take advantage of the benefits IT services offers. No matter the size, all companies need security and efficiency to work, and with an outsourcing service, you can achieve that.
Managing your IT alone is never a good idea, no matter how small a business is. This is because managing your technological aspects independently will open your business to cyber threats data getting stolen. However, with managed services, these threats decrease by a considerable margin.
Other than this, service providers will give you great ideas and an upper hand in running your business. This, in turn, will provide you with a slight edge over your many competitors in the already saturated market.
Managed IT Services Are Expensive
One of the best things about having a managed IT service is that it collaborates with your business. When a company hires an IT service provider, they will have a formal meeting with you first.
The IT services will understand your demands and what your set budget is. They will also help you realize what products, infrastructures, and updates will benefit your company.
This way, both parties can meet in the middle, and the Managed IT services will be able to deliver the best services in the amount you have allocated.
In-Office IT Can Provide Better Security
While there is a belief that keeping all IT-related services in-house equals better security, this is untrue.
Outsourced security can provide you with some fantastic benefits. They will not only offer better equipment, security, infrastructure, and control but will also help you detect and fix issues before they become troublesome for you.
All IT Services are Equal
This is one of the biggest misconceptions lurking around and needs to be addressed. No, there are no two IT services that are equal, and each service differs in one way or another.
There are several IT service providers, each offering a different set of services. So, before you hire any service for your company, it is essential to conduct a thorough background check on how their past endeavors were.
Understanding their authenticity and how well they have managed the IT of companies in the past will help you gain trust and ensure that your expectations are met.
The Major Shift in Mentality Regarding External Support Services
Before outsourced managed IT services became commonplace, solving technical errors was not an easy job. When faced with any issues, companies had to bring in professionals from outside who looked into servers, understood the problem, and tried to fix it in record time for the companies to face no significant losses. However, these tactics still brought about a considerable number of casualties, and while these methods were acceptable in the past, this is not the case now.
This is because today's world operates on technology, and all of its tasks are carried out through computers. Hence, the systems even stopping for a short time can prove harmful to the companies and result in a significant loss.
Therefore, the significant advantages managed IT services provide and how well equipped and informed they are with your company's infrastructure brought about a change in mentality.
People began to realize that these service providers will constantly keep an eye on your changing systems and, when an error occurs, will work towards fixing it. Hence, any significant mistake that could harm the company will be fixed before it becomes a considerable problem.
The need to quickly fix system failures and prevent significant losses for a company to operate successfully became an easy means through the help of managed IT service. With people understanding its many benefits, adapting to it became quicker too.
According to statistics, 90 percent of Fortune's top 1000 companies have acquired an outsourced managed IT service to carry out many tasks efficiently. Other than this, 29 percent of smaller businesses have hopped on this bandwagon too.
However, while the percentage of smaller businesses adapting to managed services is small, it still gives them a competitive edge. How so? Well, learn below.
How Can Small Businesses Benefit From Managed IT Services This Early On?
The acquisition of small businesses to Managed IT services is low. This means if you are a small business and you now adapt to this not new, yet still a little uncommon trend of outsourced IT services, then you might gain a competitive edge in the already saturated market.
This will give you an upper hand in operating your businesses while bringing better outcomes without fearing any system failures.
How to Choose the Right Managed IT Service for your Business
Suppose all these reasons, benefits, and the removal of misconceptions convinced you just how beneficial Managed IT Services are for you. In that case, the next step is choosing a perfect IT service manager for you.
As mentioned above, understanding what a managed IT service offers and thoroughly reading its record is very important. This is because all companies offer different services, and hiring the one whose services align with your demands is essential.
If you are searching for a company which gives you numerous services at the best possible price, then we are what you are looking for.
Formed in 1976, BTS understands that technology changes rapidly, and a firm set-up to ensure that your company adapts to these changes quickly and safely is essential. Therefore, the exceptional Managed IT service of BTS Technologies is what you should pick.
Why Choosing BTS is Your Best Bet
BTS has been operating long enough to understand how fast the technology has evolved and how quickly it will evolve in the future. It also realizes that with this quick evolution, the chances of malware and breakdowns are common too. Hence, the security firm provides several reasons why it might be your best bet to choose managed IT services. Some of which are:
24/7 Security
BTS promises its users that their managed IT services keep an eye on your system 24/7. This means any unwanted malware or errors will immediately be detected and removed.
Peace of Mind
The service will give you mental peace as well. This is because we will keep your systems in check and working correctly so you won't have anxiety about the servers crashing at any time.
Customized Solutions
BTS also understands that no two companies are the same. Each company will require different plans and services according to their needs; BTS will sit with you and formulate a plan that will fit well with the demands and solutions for your businesses.
If you are a business owner who was hesitant about transitioning to an outsourced service for IT management, then we hope this article was beneficial.
If you plan on switching any time soon, we at BTS hope to hear from you soon.
Posted in: Managed IT