December 20th, 2021 by Roger Wentowski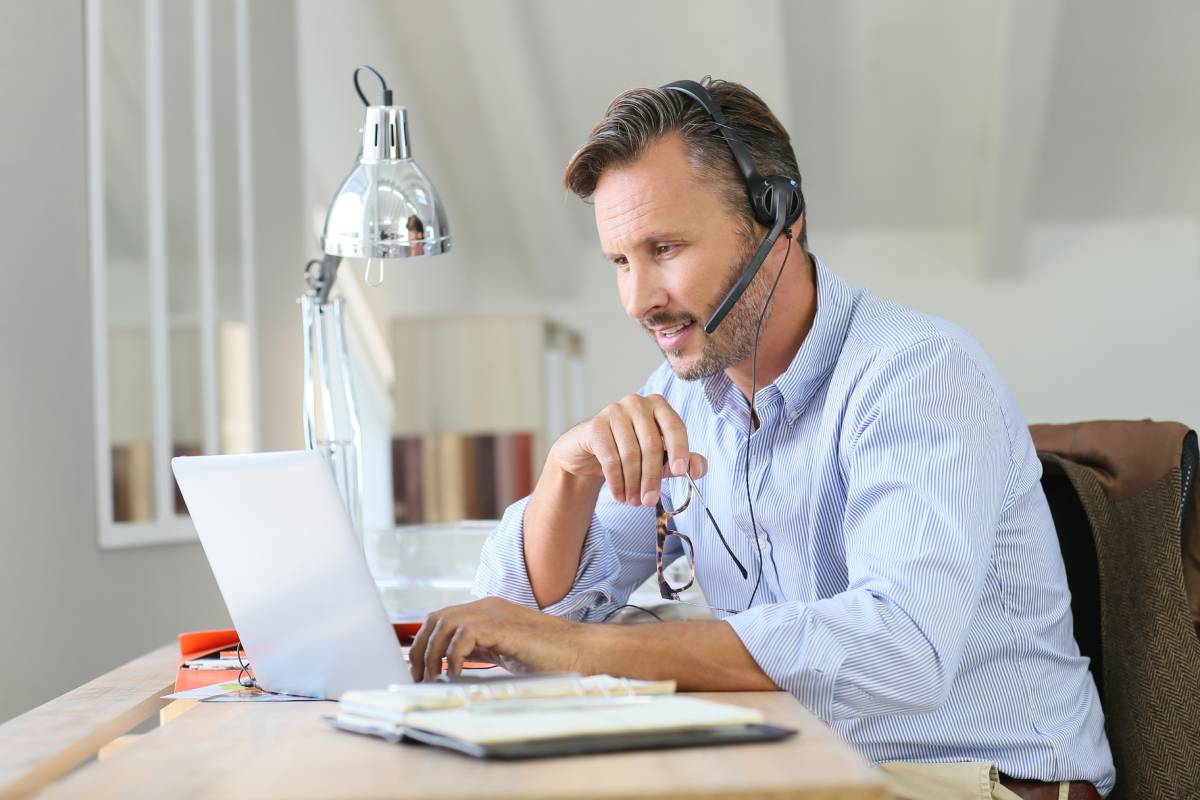 Flexible work schedules have become more prevalent today. The pandemic forced many businesses to come up with better working solutions for employees, resulting in remote work becoming a norm. However, as the lockdowns ease, there has been a transition from remote work to a hybrid working style.
The hybrid working is massively growing as it provides multiple benefits for both employees and the businesses. It has helped enhance the productivity of the employees and the profitability of the businesses.
What is Hybrid Working?
Hybrid working is when employees split their time working from home and working at the office. It also depends on the policies and setup of a business. Some designate certain positions or teams to work from the office while the rest of the employees work from home. Others allow all employees to work in mixed environments, like working a few days from the office and a few days remotely.
Hybrid working provides your employees more flexibility and has become a preferred choice for many businesses due to the pandemic. Many believe this model makes achieving the work-life balance more achievable.
This model has also helped many employees save time and cost by eliminating the transport on some of the days of the week when they work remotely.
Tips To Make Hybrid Working a Success
While hybrid working might seem like a great way to attain balance without affecting productivity, there are various issues that might arise for businesses and employees during this transition. Fortunately, there are effective tools and tips to make hybrid working a success. Let's have a look:
It is essential to set the tone at the top to create the right work culture for hybrid workers from the start. Be clear about which employees will be remotely working and which ones will be needed for hybrid working. Set goals and expectations to make the transition better.
Utilize the right management tools and other relevant software to make communication easier among the teams, whether they are remote workers, hybrid workers, or full-time office workers. There are bound to be some teams split into employees who are either remotely working or are hybrid workers. Therefore, proper communication channels are integral to avoid any delays and problems.
To improve the morale of all employees, make sure they feel appreciated. If the in-house team gets free snacks or catered lunches, send the remotely working employees and hybrid workers discount vouchers or set a monthly lunch budget accordingly. This will ensure all employees feel involved and appreciated no matter which working style they are doing.
Conduct virtual company mixers and happy hours to keep everyone connected. Encourage everyone, including hybrid and in-house teams, to take part in these so that everyone feels like a part of the same community.
Hold virtual focused, scheduled meetings on certain agendas where everyone can be a part. It is important that all employees are on the same page about changes, important issues, and other things. Everyone should discuss these things as a team.
The HR managers and teams should establish proper policies and expectations for all hybrid employees. There should be a team-based approach to determine the goals and responsibilities of all these employees to avoid disappointments and delays. All employees should have access to appropriate support, including manager, technology, and financial access, to work effectively.
The major parts of the employee lifecycle, like performance management, training, recruitment, and more, should be revised and modified to match the hybrid model.
Managers and leaders should be properly trained to help them communicate effectively and provide the right support to hybrid employees. Moreover, hybrid and remote workers should be given the training to use the tools and software they need to perform tasks remotely to ensure their productivity isn't affected.
Hybrid working is certainly become a more popular choice of work for many companies and is being preferred by many employees. It is essential to plan and prepare managers and employees to make the hybrid working model a success. This will help run a more efficient and profitable business and ensure that you foster a motivated and connected community, whether they are working hybrid or remotely.
Using the right technology is integral in making hybrid working a success for your business. BTS Technologies offers a range of solutions for businesses to make this transition easier. From cloud solutions, VoIP, cyber security, and disaster recovery. Give us a call and find the ideal solution to meet your business needs.
Posted in: Hybrid / Remote Workforce