November 9th, 2021 by Brian Wakefield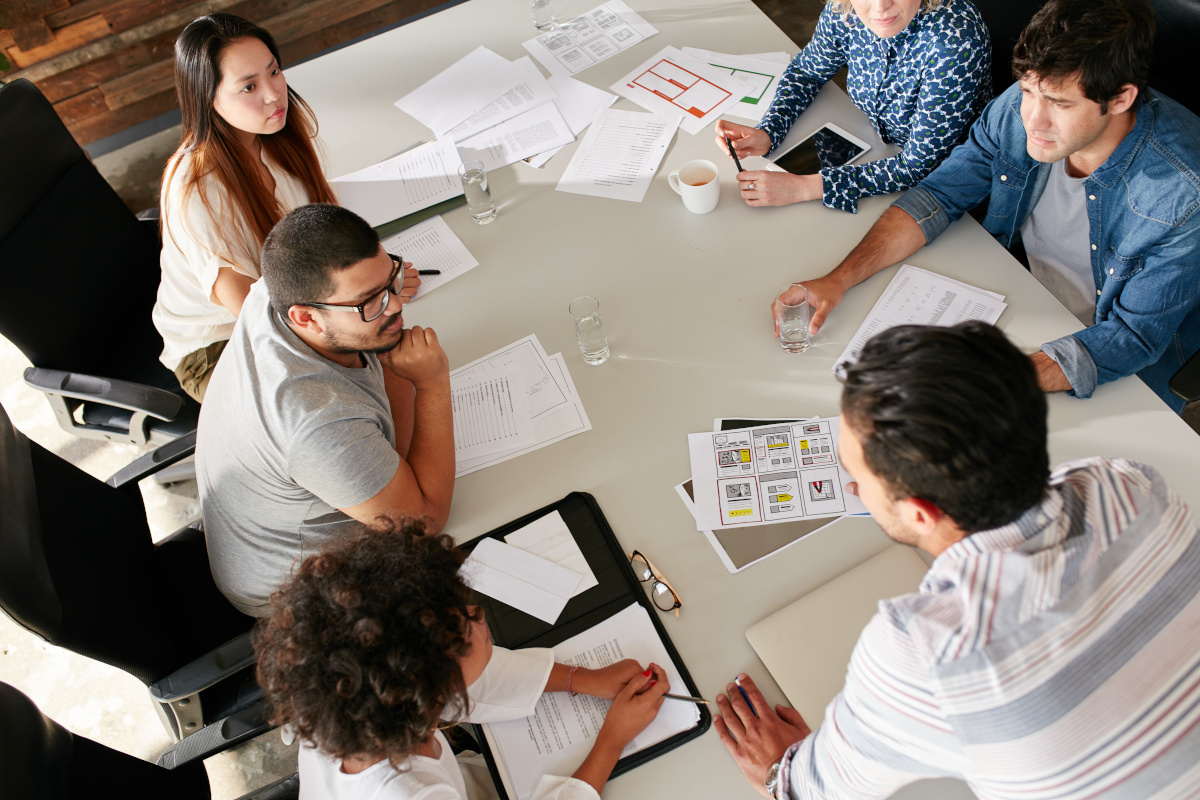 Are you a small or medium-sized business owner looking for breakthrough growth and a boost to business performance? Consider partnering with a managed IT services provider. Post-COVID 19, small and medium-sized businesses have been in a difficult situation. Many have had to close down because of reduced budgets. One of the smartest moves for SMBs with budget constraints is to outsource managed IT services.
With a managed IT service provider, SMBs can overcome the challenges of making big technological investments and hiring more people to manage in-house processes and security threats.
Put simply, maintaining and managing complex IT tasks can be a big burden on small and medium-sized businesses with limited people, resources, and budget, especially in today's fast-paced IT industry that is challenged by fast delivery and continuous innovation.
To match the pace, you need to upgrade and update your technology resources. This can put a big dent in your business budget. Hence, it makes sense to invest in managed IT services and outsource them while you can focus on your core business areas in 2021 and cope with the challenges faced by your company during and post COVID 19.
Here are the top reasons to invest in managed IT services in 2021.
Instant Access to Advanced Technologies
If you had to lay off staff to cut down the cost and don't have the investments, you might need to stay abreast with the latest in technology to compete with an edge. Hence, consider working with a managed IT services provider.
With a trusted and reliable managed IT, service provider, you will have access to cutting-edge and advanced technologies right away. It will provide your business with an instant upgrade without the heavy investment in buying, maintaining, or upgrading technologies to run and operate your business.
Moreover, access to well-managed IT support services will instantly ensure your business uptime and increase productivity and profitability. For example, with an MSP, you can leverage on cloud servers. This will help you eliminate expenditures related to running on-premises internal servers.
Apart from that, it spares you from other operations like managing ticketing systems, reporting mechanisms, and asset tracking devices. Besides this, a managed service partner also offers maintenance services, so your business continues to operate efficiently with consistent software updates and upgrades.
Here it is crucial to understand that technology is evolving in complexity and sophistication daily. Hence it is difficult and expensive for a small or medium-sized business especially in 2021 post-pandemic to invest big and ensure an IT infrastructure that is at par with the changing times. But when you partner with an MSP, rest assured you get this upgrade instantly. So, you don't have to invest significantly in new technologies to run your business smoothly.
Also, as a managed IT services provider is an authority in technology, they help clients understand the changing landscape while making a recommendation to the necessary technologies and solutions like:
Backup and disaster recovery
Network security
All this is necessary to safeguard your critical assets while ensuring consistency and long-term success. This further means that an MSP will not only alleviate your IT burden but also strengthen the organization's IT capabilities—taking your business to new heights.
Improve Cost Efficiencies
One of the top challenges of small and medium-sized businesses is that they have to regularly shift capital around to accommodate unexpected expenditures and meet ongoing business needs. Managing cost efficiencies has become a crucial challenge because of the increasing number of vulnerabilities businesses face in 2021 and lowered overall business productivity and performance.  
Coping with these vulnerabilities can often get the best of the top management. Leadership can end up stressing to find the budget to fund critical business segments strategically. This is why it makes sense to invest in managed IT services, especially this year.
Managed service providers can lower expenses related to IT budget line items. These include the but are not limited to:
Network infrastructure
Hardware and maintenance cost
Some managed services providers offer customized services with a package of services based on your organization's needs. This further means a predictable IT spend. Once you partner with an MSP, you can significantly lower the cost of staffing and maintaining an in-house IT department. Furthermore, it will cut down on the cost associated with salaries, benefits, and training. All this will further help improve cost efficiencies.
Access to Expert IT Team
After a long period of the difficult time businesses have faced in the last two years, they want to speed up their productivity and performance. But this is easier said than done, even more so when you have limited funds.
At this point, business owners may try to diversify employee roles to accommodate new responsibilities. Although this strategy aims to boost organizational performance, it may demand a lot from the workers. As it will increase their scope of work, employees may find it difficult to maintain high-efficiency levels within their original role. 
For instance, if the service desk receives a high volume of tickets, the level 2 resource is assigned to handle it. They may have to focus and spend more time resolving level 1 tickets to deliver excellent customer service and meet their needs. Due to this, the level 2 resource may not be able to give time to their original work, which may cause them to miss their deadlines.
Therefore, another reason to invest in managed IT services this year is to access a hands-on IT management team. Instead of burdening your IT staff with the extra workload, outsource them from a trusted and experienced managed IT services provider.
As soon as you partner with a seasoned MSP, you will instantly access an expert and trained IT team. Such an MSP will work as a natural extension of your team, allowing you to free up your resources and assign them to crucial tasks of your business with complete focus.
In other words, you can have your in-house team focus on revenue-generating activities and core business initiatives that take your business forward—conquering new milestones.
Resolves the Staffing Gap
In continuation with the above point, investing in managed IT services helps bridge the staffing gap. Even if you integrate the most advanced technologies in your business landscape, you will need qualified in-house staff.
For this, you will either have to invest time and money in training your current staff or hire new expert talent. Lack of qualified staff for such roles and budget constraints are huge challenges faced by small and medium-sized businesses.
So, instead of compromising your business performance and productivity due to a lack of qualified staff, bridge the gap by partnering with a trusted IT managed services provider. With such an MSP, resources can be sourced and placed for any IT role, and you can have quick access to a team that works in the best interest of your business but without a big salary slip. Isn't that great?
In addition to this, with a managed IT service provider, you can spare your in-house team from the burden of monitoring IT activities and networks closely. This naturally increases your team's focus on areas that matter most to the business while your managed service provider takes care of your IT activities.
Simply stated, it is the best way to devote time and energy to core business areas while handing over tasks related to IT to your MSP, who is an expert in this domain.
Enhanced Cyber Security
Another critical reason for investing in managed IT services in 2021 is to ensure improved cyber security. A report released by Ponemon Institute in 2019 showed that nearly 66 percent of the small and medium-sized businesses globally have reported being victims of cybercrime within the last 12 months.
And approximately 76 percent of the respondents of that study were U.S. based. This shows that the risk of cybercrime is growing massively.
As cyber attackers become sophisticated, business owners need to take special security measures to ensure that their business landscape is well-protected and they don't fall prey.
SMBs also arguably have the most to lose when they get hit with a damaging cyber-attack. Research shows that businesses with less than five hundred employees on average lose $2.5 million per attack. This is a huge amount for those startups as all of their investment can be at stake. Losing such an amount of money in a cyber attack can be devastating for small business owners, and they may never be able to recover from the loss.
Apart from taking crucial security measures, another important thing that SMBs need to keep in mind is that they should keep abreast with the threats exposed to their business. This requires continuous vigilance. Did you know that not many SMBs are aware of the threats they are at risk too, which is one of the leading reasons they are easy victims?
Furthermore, phishing accounts for nearly 90 percent of all data breaches, and unfortunately, this has grown by 65 percent in the last year costing businesses roughly $12 billion. Victims fall for the trap as the attacker pretends to be a trusted contact where the victim easily gives away sensitive information, business details, and credentials.
Most phishing attacks are via emails. Therefore, it is essential to know about the potential attacks and take effective measures to keep risks at bay, such as email security gateway and post-delivery protection. Moreover, security awareness training may also be crucial to train your staff to spot phishing attacks and report them in a timely manner.
All this requires time, resources, and qualified staff. If you lack resources, budget, or staff who can diagnose potential threats and take effective measures, it is best to get services from a managed IT service provider. A seasoned managed IT services partner will provide you with the best and enhanced security services that you need to keep your business up and running without the risk of a data breach.
Please note that not all MSPs are equal. This means that not every managed service provider will offer you the security component. Therefore, you must research and carefully choose a service provider that can provide you with enhanced security services. An MSP that offers security measures is your best bet. With such a service partner, you can get instant access to solutions like managed detection and response and security operations services.
This means that they will constantly identify and diagnose potential risks that may be lingering unknowingly. Hence, they will be able to take quality measures before the damage to your network or business is done. Additionally, they will go above and beyond to keep your systems secure. From simplifying processes to easing you from the burden of ongoing network monitoring and maintenance, your managed service provider will handle them all.
Also, a managed service provider that offers enhanced security services will strive its best to meet compliance protocols, thereby ensuring effective security technologies are in place according to industry standards.
When it comes to managed IT services providers, we at BTS Technologies take pride in being one of the top and preferred partners among businesses of all sizes and across industries. We have a diverse and growing client base that partner with us for managed IT services as they grow and achieve new business milestones.
Our attributes like professionalism, commitment to what we do and how we serve our clients, service transparency and affordability, and dedication have earned us our clients' trust and respect. If you are looking for a trusted managed IT service partner who is ready to go to great lengths to ensure your systems are secure and well-managed, then look no further. Give us a call. We will be more than happy to serve you and win your loyalty.
Posted in: Cyber Security, Managed IT