March 2nd, 2023 by William Wentowski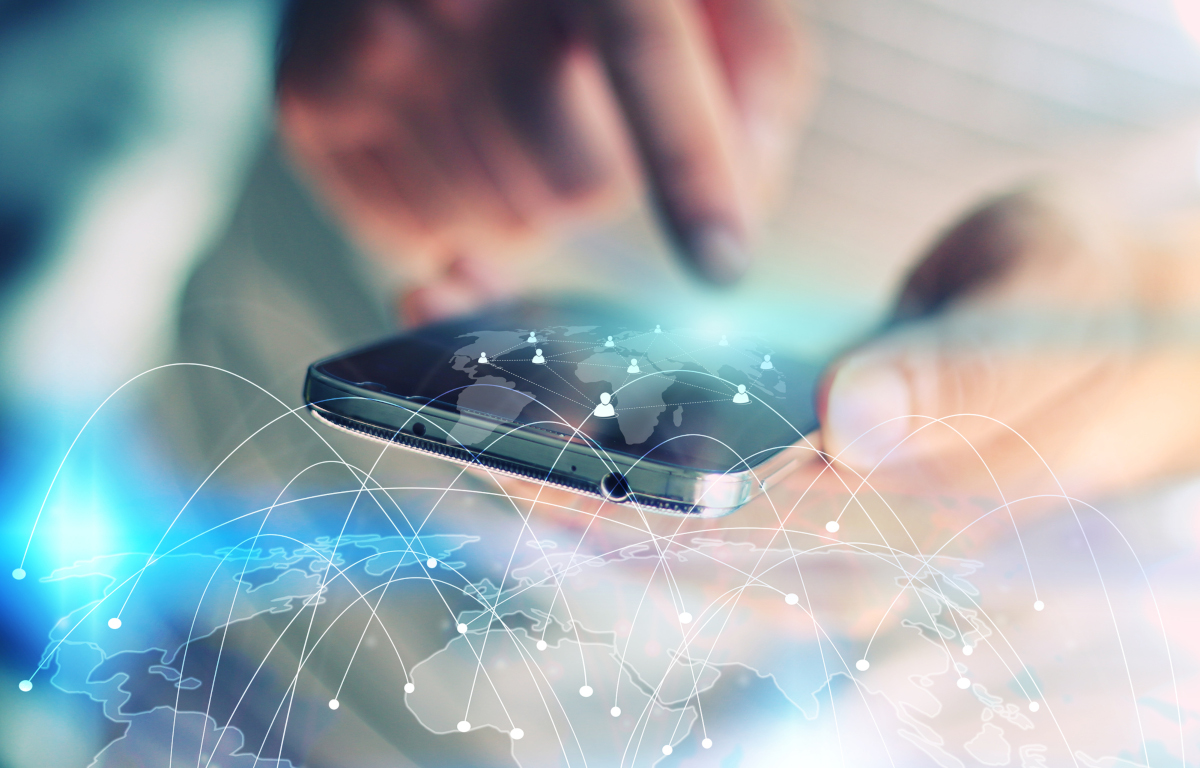 The advent of telecommunications has paved the way for better, more cost-effective communication solutions. One such feature is Voice over Internet Protocol or VoIP telephone systems. Simply put, VoIP is a new-age technology that allows users to make phone calls using a broadband internet connection as opposed to the traditional analog phone line.
This is how VoIP works. It converts the user's voice into digital signals that are carried by the internet. The convenience of VoIP allows you to place calls over a computer, a regular phone attached to an adapter, and a VoIP phone.
Today's digital age has made VoIP phone systems feasible and popular. You can even use wireless hotspots in public spaces to connect to the internet and place calls using wireless VoIP service. The most popular types of VoIP services include Skype and WhatsApp. Both platforms integrate voice and video conferencing and even cost less than regular phone systems.
VoIP phone systems are performing really well due to the benefits they provide. If you want to switch to a VoIP phone system, you will need a broadband internet connection, a computer or adapter, or a special VoIP phone.
Top Benefits of VoIP
Switching from traditional phones to VoIP gives you access to several advantages. Here are some of the key benefits of VoIP phone systems:
It's Cost-Effective

The biggest advantage of VoIP phone systems is the lower costs you incur for your business as you combine the phone and internet costs. Using traditional phone lines, especially long-distance phone calls, are far more expensive per call compared to using VoIP. VoIP systems also save upfront and overhead costs that you might incur using an analog phone line. Accordion to statistics, your business can save up to 45% on monthly phone costs by simply switching to a VoIP phone system.

It's Versatile

Businesses can access a wide range of features with VoIP, including SMS and audio and video conferencing solutions that are not available with traditional phone systems. A broader portfolio of services you get with VoIP makes business operations simpler and more integrated. VoIP allows you to multitask and be more productive no matter where you are. For example, send images and documents as you engage in a conversation while you wait in the Starbucks queue!

Allows Greater Flexibility

Another great benefit of VoIP phone systems is the significantly enhanced flexibility it provides users. Businesses can manipulate VoIP systems to meet your business's exact requirements. No matter the kind of telephony system your business needs, VoIP has enough flexibility to accommodate you without additional costs.

Better Quality

When you're talking with clients, the last thing you want is the hassle of interruptions. With VoIP, you don't have to face a situation where you can't hear the user at the other end of the line and vice versa. VoIP allows enhanced audio quality, which is difficult with traditional phone lines.

Allows Scalability

VoIP allows you to scale, no matter the size of your business. You can accommodate as many users as you want on your VoIP system, whether 10 or 10,000, without making any changes to the system. This proves feasible as your VoIP system will continue to function seamlessly with the growth of your business.
VoIP is the obvious choice for businesses of all sizes today. You can enjoy additional perks like freeing up desk space, enhanced audio quality, and cutting equipment costs.
In today's digital age, VoIP phone systems are widely preferred over conventional analog phone systems as VoIP allows for more integrated communications with video and audio conferencing no matter where you are. VoIP systems convert your voice into digital signals using a broadband internet connection. This way, you evade the hassle and additional office equipment costs.
There are several benefits to choosing VoIP, which is why it is the right choice for businesses of all sizes. VoIP systems scale with the growth of your business without the need to upgrade. VoIP allows more enhanced audio quality to avoid disruptions or time wasted communicating over digital media. As businesses are always looking for ways to cut down costs, they can enjoy lower phone bills with VoIP phone systems. Simplify communications with easy-to-integrate VoIP phone systems.
If you want to switch to a VoIP phone system, contact us today.
Posted in: VoIP