July 12th, 2022 by William Wentowski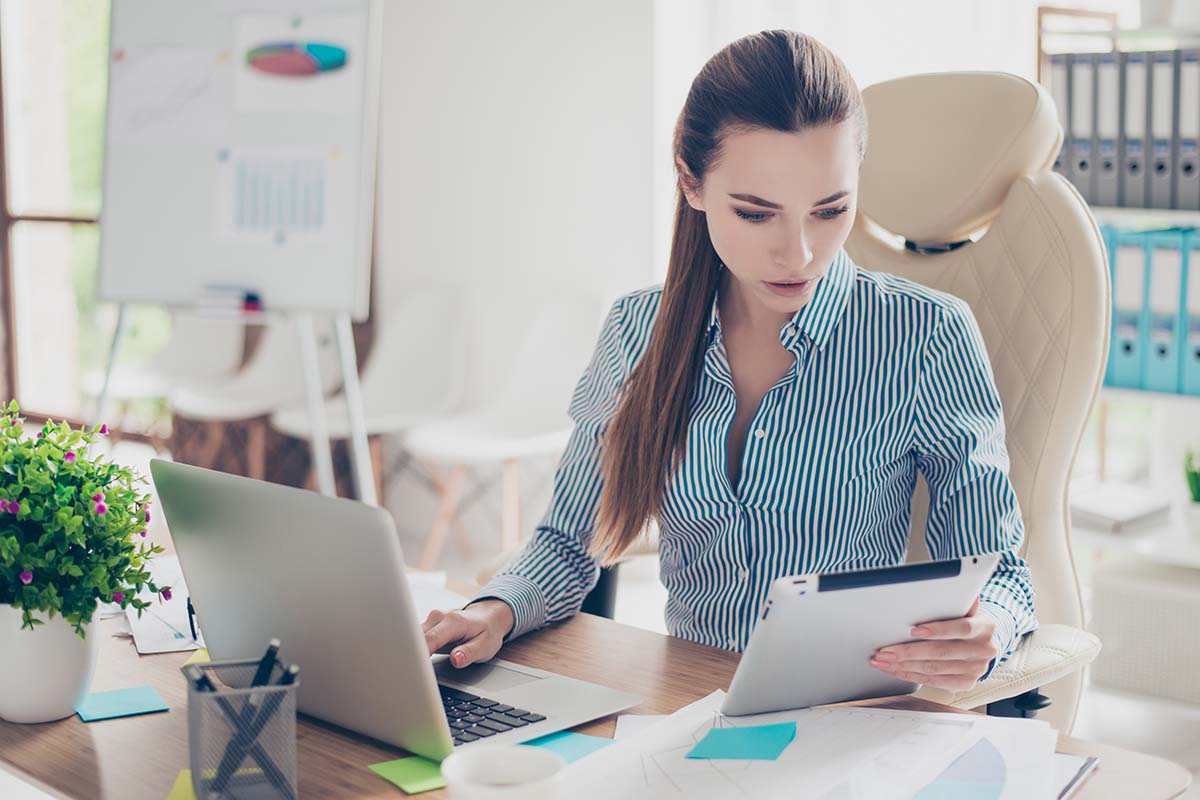 The post-pandemic world saw many changes compared to the life we were used to before the virus outbreak. One such change was in how we worked and the standard office functionality we were used to.
Pre-pandemic people were more prone to office jobs. However, with the virus outbreak and things shutting down, work from home became common and has still stuck after the vaccine rollout.
The hybrid/remote workforce, while fresh in the market, has its own set of benefits. 
What Are the Benefits of Working Remotely?
The idea of remote work isn't relatively new, and while it was present in the days, the current technology makes it more convenient to perform. People are working remotely often and reaping the many benefits it brings. Some of which are:
Lesser Commuting Time

With remote working, people have cut down on the time they have to spend commuting. People had to wake up earlier than required for an in-office job and cover a long distance to the workspace. However, with no commuting to do, people save money on gas and time too.

Greater Flexibility and Better Autonomy

The statistics show that people are more prone to working from home, and in the coming years, the percentage of remote workers will increase considerably. This is because a hybrid/remote workforce gives users greater flexibility and control over when and how they complete their tasks.

Better Work-Life Balance

Working in an office bounds people to a 9-5 job. This meant they had to complete the day's task within that specific time frame to go home feeling content. However, with remote workforce benefits better autonomy over their work and greater flexibility on when or how they complete it, users have said to have achieved a better work-life balance. 

Cost Saving

Another great advantage of switching to a hybrid/remote workforce is the splendid amount of cost you can save. With most employees working from home, companies would not have to spend on increasing their workspace. 

This is because only employees required to work from the office will have to come in, while others can carry out tasks from the comfort of their homes. This saves not only the cost of office location but also electricity and many other additional expenditures.
How Does BTS Technologies Help Businesses in Establishing a Smoother Remote Workforce?
BTS Technologies has been working for years, providing people with the best possible services. The company was established in 1975 and has since realized the importance of quality products and services for business to flourish well. 
The company provides several services for businesses to operate well with their hybrid/remote workforce. Some of such services are:
Cloud Complete

With the advancement in technology, many businesses are moving to cloud services. Cloud is an excellent way for businesses to secure and store their data safely. However, finding the right cloud service provider can be challenging. If you are a company that is planning to shift their data to cloud services, acquiring BTS Technologies for this task might work well in your favor.

Essential Care

BTS Technologies started by providing the best products for companies to move forward. While it did move towards explaining to companies how to protect themselves – they did not forget their initial target.

Hence, BTS technologies provide essential care for companies providing them with products that lead to the road of modernization. We help companies understand and carry out decisions that might work well for them, along with providing products that will help their remote workforce smoother.

Cyber Security

One of the most crucial backlashes of transitioning to the hybrid/remote workforce is the threat to cyber security. Remote working gives people access to the company's data and carries out their tasks easily; it also opens doors to cyber hackers attacking and stealing your data. However, with BTS Technologies, this isn't something you should worry about. The company will help you establish a secured cyber security system to help businesses carry out their tasks safely and efficiently. 
While your business might be used to the in-office working style, switching to a remote/hybrid workforce can be quite burdensome. However, BTS Technologies help make this decision easier.
The many services we provide will help the transition much smoother and give you many benefits. So, if you are a firm that is considering a transition to a hybrid/remote workforce, we hope to hear from you soon.
Posted in: Hybrid / Remote Workforce