September 15th, 2022 by Roger Wentowski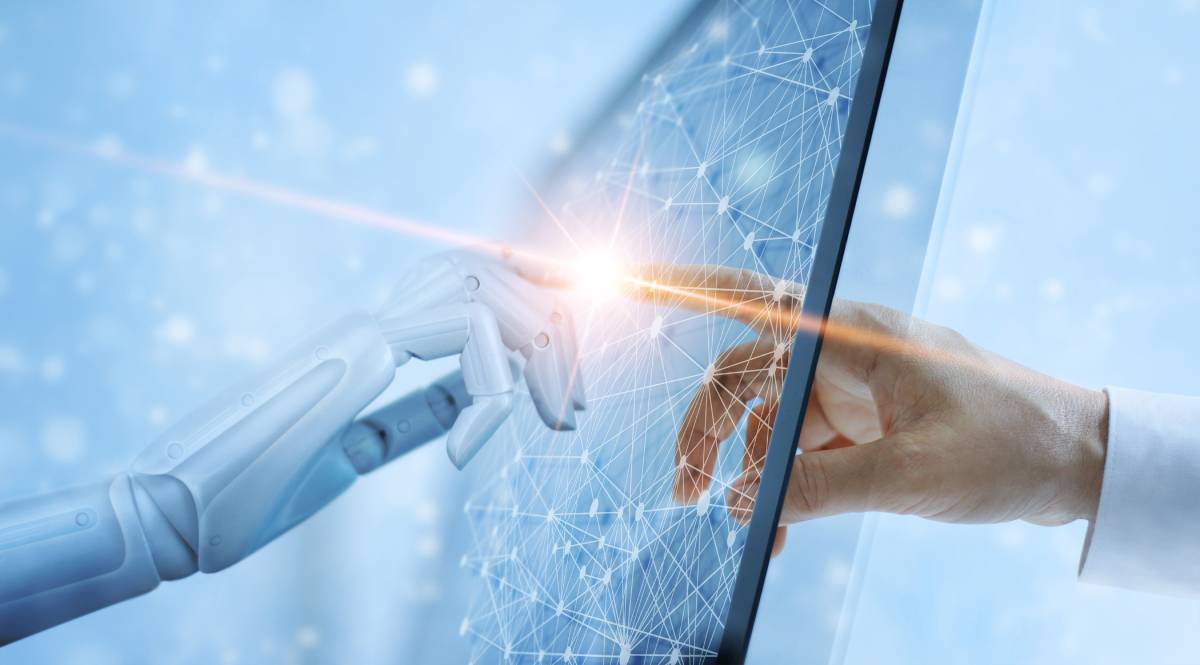 The world has been relying more than ever on IT services to run their businesses and provide top-quality services to all aspects of society. Whether it's just entertainment, delivery of essentials, corporate workspace, etc., managed IT is the backbone of any company. Why spend thousands of dollars on equipment and professionals to keep things running when you can allow active management of IT with a fraction of the cost? With BTS Technologies' Actively Managed IT services, you can now focus on your work and the growth of your business.
How Can You Transform Your Relationship with Technology?
How do 24/7/365 managed services sound, working at peak efficiency, every time, all the time? We at BTS Technologies ensure that your businesses run at peak performance and are always available to fix issues. Our professionals actively monitor to solve issues before they arrive, but if one does, our professionals are always there. These expert professionals provide support via phone, email, and, if need be, arrive on-site to resolve issues that need full attention.
All our services are supported and backed by a professional Service Level Agreement (SLA) which resolves issues in record time and will always follow timelines agreed upon in the SLA. We deliver the best support as our professionals are aligned with internet providers, third-party vendors, solutions providers, and even our competitors to give the best.
What Is BTS Technologies Managed IT Services?
BTS Technologies provide services to your company offsite through the cloud. We act as third-party service providers and work as an external IT department. We provide services that would otherwise cost you a small fortune at a fraction of the cost, in the shape of monthly or yearly recurring charges.
The main goal of BTS Technologies' Managed IT service is to provide quality, hassle-free IT services 24/7/365. We also back up your data securely in case of unforeseen circumstances or malware attacks on computers in your company or your data.
The technology of Managed IT services has evolved to such a level that IT has become a backbone of companies. We provide you with the infrastructure to ramp up your services no matter the type and kind of your business.
If you are still wondering if managed services is the right option for you, then you should read more in this article to see how important it is.
What Is the Benefit of Proactive Management and Management from BTS?
Proactivity means monitoring for problems and issues before they arrive, putting in fail-safes, and solving issues a long time before they actually happen. It further means applying checks at necessary steps and delivering data through advanced APIs. Our professionals take ownership of what they do and continually evolve the adoption of the latest technologies. This adoption allows us to provide a more secure and fastest delivery of all data without clogging information pipelines.
How Secure Is IT Service from BTS and How Does It Fit into a Business?
BTS Technologies has extensive experience in the IT industry. Our practices are widely accepted to be one of the best as the level of our cyber security is second to none.
Most other service providers will try to mold your business model into their work and IT flows, while BTS will cater to what you actually need. We align our tools and technologies to your need and help in tweaking for the best service. Our services also provide the best solutions tailored to your business to boost it to new levels.
What Are the Best Reasons to Adopt Actively Managed IT Services?
Now that we have touched on some essential aspects and benefits of what makes Managed IT services the backbone of any company, let's discuss in detail the best reasons to start evolving for the best solutions we at BTS Technologies offer.
The Solutions are Cost Effective

You don't need to expand your in-house IT, hire professionals, and pay big bucks for it because they are less effective in the long run. With changing demands and new evolutions, you can keep on par without spending more to stay efficient. When similar services are being provided with much more efficiency and lower cost, there isn't more to think about.

Accessibility of Professional Support 24/7

Let others worry about providing you with the best services, as our experts are not just found in one IT niche. We have employed many professionals that give you complete business IT solutions that are hardware and software savvy without any gap in vital knowledge. No matter how many IT professionals you employ, there will always be a gap; if there isn't, they will cost you tons.

Share the Load

It is your choice in the end to have IT professionals who can help you with day-to-day tasks and services or even communicate with our professionals. Otherwise, our professionals are experts but can easily communicate with your employees who are not from the IT background in common jargon to support you fully. This collaboration will work best for your company and enhance their output much more than before.

Proactivity

You can focus on your business and enhance its boundaries even more because we proactively take care of your IT and Security needs. When we provide all the services proactively, you can be more proactive about expanding your business. These are the prime reasons more businesses and companies are shifting their IT and support to the cloud and third-party services providers.

Increases Productivity of Employees

When all your employees are guided by the best in the industry, you will get guidance that reduces mistakes they can make. If they know what they want and have clear directions from our team, you make fewer mistakes and avoid pitfalls that are most common in your industry. Furthermore, we know that managing IT is a lot of work, so if an Actively Managed IT service manages the most tedious and challenging tasks, your team is freed up to focus on your business.

Reduced and Predictable Monthly Expenditures

When the costs of Managed Services are fixed, you know your monthly budget for your IT needs. You can quickly start spending within budget for other vital tasks.

Improved Security Against Threats

First, IT services support your data in the cloud with strict security protocols, and hackers and spammers must go through this wall. Second, our encryption and safety protocols are top-of-the-line industry-wide, giving you a secure working environment. We at BTS Technologies understand your data's importance and make it our top priority.

Zero Downtime

Our services don't work on a single cluster or cloud package; all our services have safety nets and backups in case something fails. There is no downtime at all because we have regular shifting of clusters and VMs to provide downtime to our servers without any downtime on your side.

Enhanced Relationships with Your Clients

Connectivity is the lifeline of today's businesses; with thousands of clicks and visitors every day, a single second of downtime can reduce big business time. This enhances your time with your customers and caters to all their needs whenever needed.
What Are Some Misconceptions about Managed IT?
Naturally, some of you are still skeptical about adding Managed IT Services to your company because, first, there are so many scams and bad practices by many IT companies that these might deter you. Secondly, a lot of misinformation on the web stops most companies from making informed and intelligent decisions.
We at BTS Technologies have years of experience dealing with such rumors and misconceptions and know how to handle them. To dispel these myths, let us explain some misconceptions about Managed IT Services.
No Need for Managed Services Due to In-House IT
We believe your IT department and our professionals will work best because the IT department can look to day-to-day tasks and on-premises issues while we enhance their capabilities from the cloud. Furthermore, most believe you need to remove IT professionals from your company if you take our services. This is entirely not true at all. Taking our support can reduce overall costs and quickly divide your staff's load. You can enhance your business with these intelligent decisions.
Small- and Mid-Size Establishments Don't Need Managed IT Services
We believe small- and medium-sized companies need us the most as they don't have the budget to set up their own IT. We provide them with highly advanced hardware and software that is utterly not sustainable for them in terms of cost and budget.
The second reason is a small company generally cannot easily manage cyber threats and is open to many attacks and vulnerabilities. Managed IT services provide your company with a powerful layer of security to prevent hackers.
Finally, our experts will provide you with expert and much-needed guidance for a small company that you might not fully have the experience to realize.
About BTS Technologies
BTS Technologies started its fantastic journey in the 1970s when we used to sell telecom equipment in the US. In the early years, BTS realized that providing customers top-quality services was the future instead of selling them hardware. BTS evolved to BTS Technologies to change how they support businesses and enhance productivity.
We are the best at providing our customers with solutions due to our superior experience and skills we have acquired over the years. Due to our commitment and understanding of the client's needs have built lasting relationships with our customers over three decades.
What are our Core Values?
We Love to Solve Our Customer's Problems - BTS Technologies completely understand what our customers need and are very proactive about it. It doesn't matter which walk of life your company belongs to; we will work with you to curtail tailored services and tools to support you.
Our Goals Align with Our Processes - When we understand your company's needs, we don't stop until we can execute the planned enhancement to your workflow and security.
BTS means Team Play - We work with your managers and IT professionals on all tasks you need to do and then help you achieve your goals to the best of the best in any industry.
Our Experience Professionals Always Follow Through - We don't promise what we can't do or do it with total professionalism. We do what we promise while doing it at its best.
Contact Us
Are you still considering thinking more about giving Actively Managed Services a thought? If you still have queries or need further information, you can always visit our website, contact us via phone using (205) 290-8400, or our Contact Us Page.
Enhance the productivity of your staff and employees by using managed IT services from BTS at a lower cost compared to setting up your own IT department. Our monthly costs are so minimal that it is the easiest and best subscription that you could make. Start using our services today to enhance your business to new levels, especially if you are a small or medium-sized business or company. Learn more today and make the best-informed decision in your company's life.
Posted in: Managed IT