August 25th, 2021 by Brian Wakefield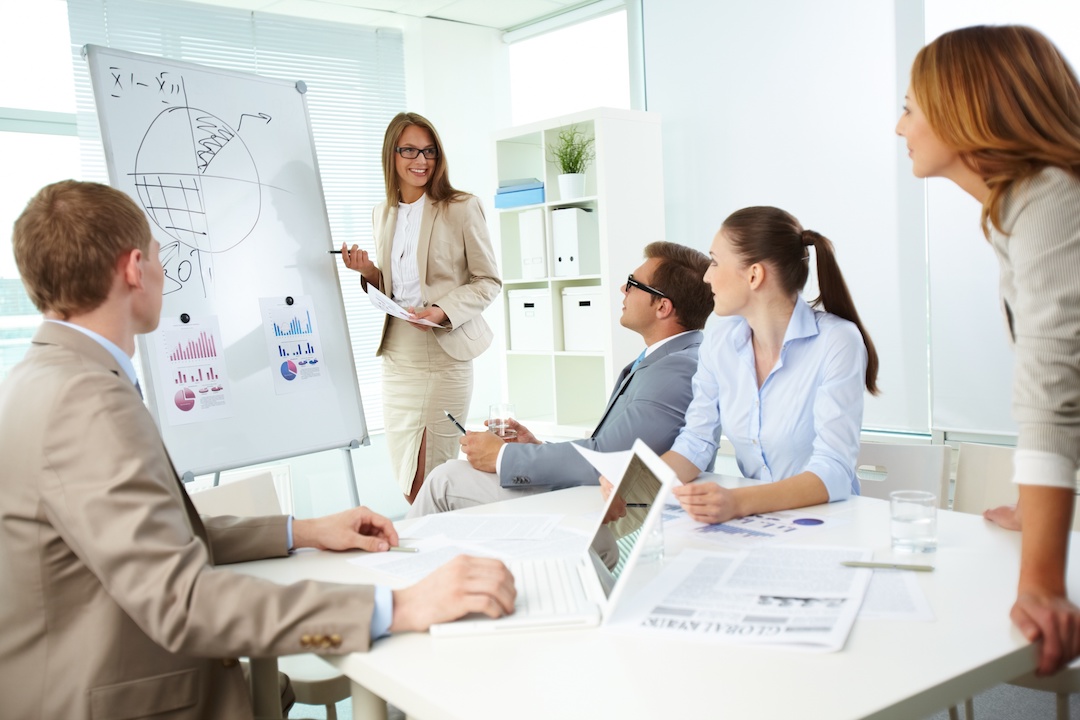 Technology is in a constant state of evolution. Hence, regardless of your business size or scope, you must manage your technologies proactively to stay abreast of the industry developments and compete with an edge.
However, this is easier said than done, especially with limited resources at your disposal and time constraints. For startups and SMEs, it is not easy to manage their IT to its full potential, especially with a tight budget and limited staff members.
Therefore, many companies struggle to cope with the industry changes, requirements, and technological demands. In such a situation, it is best to outsource managed IT services.
What is Managed IT Service?
Managed IT service gives business owners across industries the flexibility to delegate their technological operations to a third party (an IT company). A Managed IT service provider (MSP) is responsible for smoothly managing and monitoring IT processes and systems and acting proactively to prevent troubleshooting problems and potential risks of threats.
A company specializing in Managed IT services can provide clients with a proper IT support team that works as a natural extension of their business. With an experienced IT company as your Managed IT services provider, you can enjoy a plethora of benefits. Read on to discover what these benefits are and how they can help take your business to greater heights.
Top 11 Benefits of Managed IT Services
Here's how your business can benefit by partnering with an experienced and top-notch Managed IT services provider:
Focus on Your Core and Revenue Generating Areas

With limited resources in hand and tight budgets, startups and small business owners often have to compromise on some areas of their business. A small team manages and carries all tasks in-house to avoid the additional cost of hiring new people or outsourcing. Team members are assigned other responsibilities or asked to work in departments in which they don't have expertise. This puts more burden on team members and distracts the business from achieving its core business objectives.

As IT is one of the most dynamic areas of your business, it is best to get it outsourced. Once you outsource Managed IT services, you free up your resources and focus them on other revenue-generating areas of your business. An experienced and trusted Managed IT services partner will provide you with quality assistance for managing and maintaining your entire IT architectural landscape.

Experience and Expertise

Another great benefit of managed IT services for an experienced company is that it spares you from the hassle of hiring new and skilled team members who are qualified in handling new technologies, certified, and trained to leverage them to their full potential.

An IT company specializing in managed IT services has a team of experts with rich experience, qualifications, certifications, and training specific to your industry. Moreover, they invest in their team members, providing them with continuous skill development training to use the new technologies to the client's advantage. Hence, when you outsource managed IT services, rest assured you will get immediate access to an expert team that is seasoned and skilled in technology management. They can provide you with the best advice and assist you with deploying and scaling new technologies to grow your business and profits.

Avoid Sunk and Operational Costs

This benefit is a continuation of the above one. As technologies are continuously evolving, you need to ensure that your IT in-house team is up-to-date. This means they should have access to the latest technologies and get the appropriate training they need to use new technologies correctly and efficiently. All this means you need time and money to train staff members. Moreover, this is not just a one-time cost. It is an ongoing cost because of ever-changing technological advancements.

However, you can spare yourself from the hassle when you outsource managed IT services by avoiding additional sunk and operational costs. Outsourcing IT services can help you save in many ways.

You can easily lower the astronomical cost associated with:

Hiring and training
Licensing
Performing emergency repairs

By partnering with an IT company, you can hire an entire team of seasoned and well-trained IT professionals cost-effectively and keep your systems up and running round the clock. In other words, you widen your resource base while avoiding operational costs.

Future Proof Services

Once you partner with a leading managed IT services provider, you can get instant access to cutting-edge technologies and a skilled team with no financial risk or investment. Moreover, as these service providers continuously upgrade their technologies to provide excellent services to their clients \, you will never have to worry about your systems or technologies going obsolete. Put simply; your business will be future-ready.

Boost Employee Productivity with Resilient Business Continuity

Small and medium-sized business owners often have to face unplanned downtime because of the failure to mitigate or address problems promptly. This usually happens because SME's don't have access to trained and expert in-house staff knowledgeable in handling all kinds of technological disruptions in the fastest time—much needed to avoid long hours of downtime.

According to a report published by IDC's Data:

Unplanned business downtime can cost $58,118 to entrepreneurs for every hundred users
An average worker loses around 12.4 hours annually due to unplanned server downtime and 6.2 hours for network downtime.

However, you can prevent all such losses while boosting the productivity of your employees if you choose to work with an experienced Managed IT service provider. Experience managed services providers have designed networks and data centers that provide resilient business continuity. This is a huge advantage, especially for small and medium-size business owners who are focused on building their stellar market reputation and client base.

With such an IT service partner, you can ensure that your business never has to suffer from unplanned business downtime. Moreover, you can cater to your customers and partners uninterruptedly and build a trust-based and long-term relationship with them.

Wait, there's more! In case of a natural or man-made disaster, you can ensure business continuity with speedy disaster recovery. It is a win-win all the way.

It's an Investment; Not a Cost.

Managed IT services allow business owners to offset their initial technology costs. Instead of spending thousands of dollars on your in-house hardware equipment and software programs upfront, you can now pay for the service via a low monthly investment.

Moreover, as the service is an operational expense and doesn't require any capital expenditure, there is no need for you to invest in additional resources tied up in running or managing your business technology.

Also, this initial investment in hiring a managed IT service provider also spares you from continuously updating new software and incurring additional service charges to keep technologies updated.

Access to a Full-Suite of IT Services

Partnering with an experienced managed IT services provider can give you instant access to a full suite of IT services. They can help you with everything that you need at a fixed cost. This includes:

Network Administration
Data Backup
Network and Cyber Security
Communications
IT Support

This means that with such a partner, you instantly set your business up for transitioning from surviving to thriving mode. This is because you don't have to worry about technological limitations or to arrange for the best resources. You can strategize for your business success and entirely focus on growth.

Fast Response Time

IT emergencies can occur anytime and when least expected. In such a situation, it is often difficult for startups and SMEs to navigate through proactively, especially when they don't have adequate and skilled staff.

Your business may hence come to a standstill until your team can understand the problem and find an effective solution to resolve the problem. But with a seasoned and outsourced IT team, you don't have to worry about IT emergencies.

Some Managed IT services providers offer round-the-clock support. This means you have access to the IT support team 24 hours a day, seven days a week, 365 days a year, even during the holidays. Business owners need this support service level to ensure fast response time to emergencies, especially during high traffic times.

A trained team at your service means you can handle all emergencies responsively and get your business on track.

Proactive Monitoring and Enhanced IT Security

When you outsource managed IT services, you get a team that works in your business interest. They continuously manage and monitor your technologies. This is much needed to identify and resolve potential IT-related issues before they escalate and become serious problems.

Hence, having a team monitor your IT landscape can lower your chances of falling prey to cybercrimes and security threats. A managed IT services provider can secure organization by:

Preventing cybercriminals from entering their network
Preventing the loss of confidential and sensitive business and customer data
Lowering the risk of critical systems getting damaged or attacked
Identifying and resolving misconfiguration issues
Eliminating security loopholes • Implementing effective cyber security measures to keep risk at bay

With a trusted IT company monitoring your business and managing your technologies, you can stay laser-focused on your core objectives without worrying about external threats.

Ensure Data Compliance

Every business must take adequate measures to keep its confidential data secure. In fact, your company's data is subject to repetitive series of regulations that you must conform to keep your data safe and prevent breaches or violations internally or from external sources.

As a business, your IT team must sift through numerous standards and regulations to determine which ones apply to you, and hence you must comply. Some of the most common and widely used standards that businesses must conform to are:

PCI DSS—The Payment Card Industry Data Security Standard
HIPPA— Health Insurance Portability and Accountability Act
SOX—Sarbanes Oxley Act

Failure to conform to these standards can lead damage your business reputation and lead to hefty fines. And this is where a managed IT services provider can come to the rescue. An experienced MSP has a solid understanding and complete know-how of handling the compliance and auditing complexities. You don't have to worry about data compliance or violation of security regulations.

A seasoned managed IT services provider can help you run reports as well as to conduct audits to ensure your business meets all the requirements. Hence, they can smoothly and efficiently manage and handle corporate conformance needs on your company's behalf.

Scale Up and Down As Required

With a trusted partner at your service, strategizing to achieve new business objectives is easier. As your company grows, you can discuss your scalability needs with your managed IT services provider. They can help you navigate through by helping you determine how to scale your system and accommodate your business growth without any limitation.

A Managed IT services provider can help you respond to the changing technological demands in real-time, thereby ensuring your business has access to the best technologies and staff when you need it most. They can ensure that your business gets the greatest value and scalability from the partnership, helping it scale up and compete.
Factors to Look For in a Managed IT Services Provider
When it comes to managed IT services providers, not all companies are made equal. Therefore, it is advisable to do the legwork and evaluate your options before selecting a managed IT services partner. Here is a quick overview of the things you must keep in mind so that you can make an informed selection:
Experience is Second to None

Look for a managed IT service partner that has rich experience in the industry you serve. Select a service provider with a proven track record because they understand regulatory requirements and have a winning team to serve your technological needs to your complete satisfaction.

24×7 Support

Not all companies are readily available or on-demand. As IT is a crucial aspect of your business and exposed to the risk of cyber attacks, you can't afford to have a partner who can respond to your emergencies only during their business hours. You need a managed IT service provider that is available round the clock 24×7 to assist with your IT needs.

Tailored Services

Seek a managed IT services provider that provides customized services according to your growing business needs and not the other way around. This is where BTS Technologies is your best bet.
BTS Technologies is an experienced and trusted managed IT services provider. We offer you a full spectrum of managed services tailored to your business needs and requirements. Discuss your technological needs and challenges with us, and we'll work with you as true partners setting up your business for success.
Allow our team to efficiently manage and monitor your IT landscape and keep security risks at bay while you focus on the areas of your business that matter the most. Contact us today to schedule a free consultation.
Posted in: Managed IT