September 23rd, 2021 by Brian Wakefield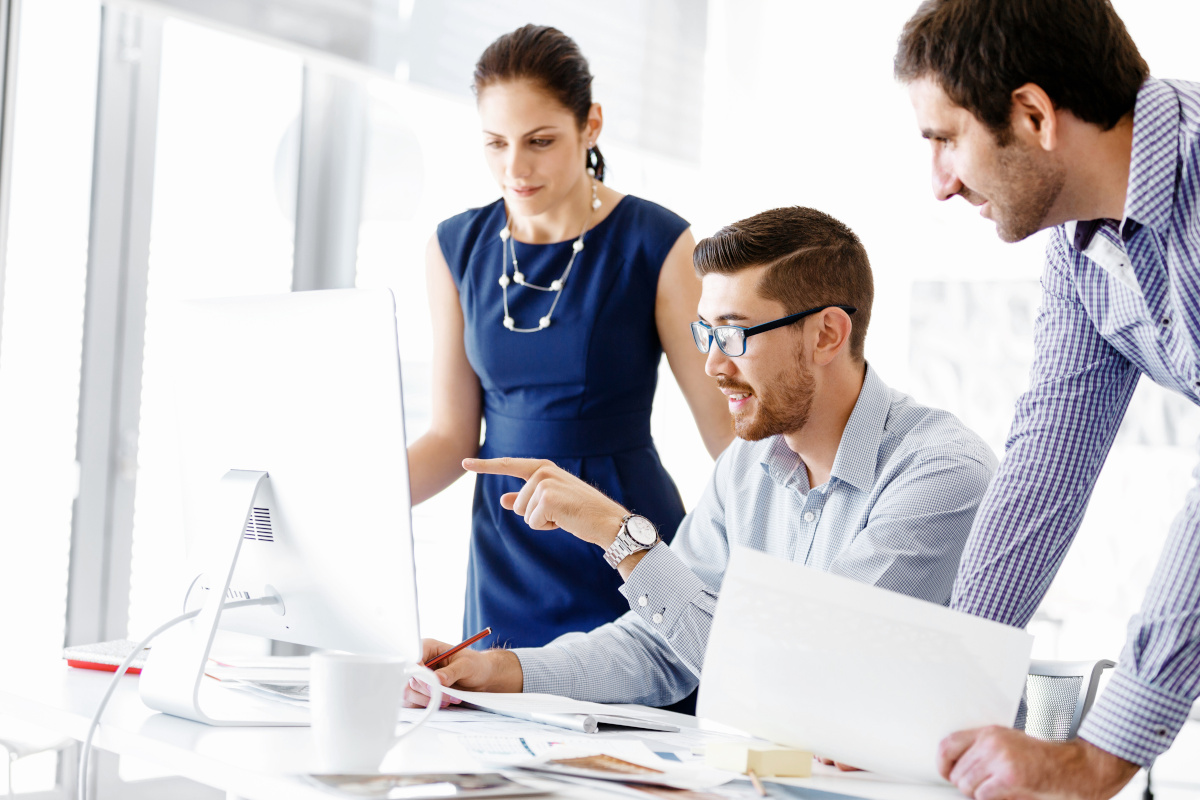 Due to ongoing technological advancements and new business challenges cropping up now and then, business owners need to ensure that they have the best technologies in place. This is why it is essential to find a reliable and seasoned MSP (Managed Service Provider) specializing in IT consulting services.
An MSP is responsible for managing and maintaining your entire IT architectural landscape. They can provide you with relevant advice on what IT services your business requires at a given point—all much needed to:
Overcome business challenges
Keep your business moving forward without disruption or downtime.
A managed service provider who also offers IT consulting services can suggest solutions aligned to your business strategy and goals. This is why it is best to work with BTS Technologies. BTS Technologies offers a full suite of IT services. Our team can provide you with proactive management and monitoring solutions, plus advise you on what managed services would suit your business the best.
Here is a list of some of the most crucial managed services which most businesses need to compete and cut through competition:
Managed Cloud Services
A high percentage of businesses across industries rely on cloud solutions to store their vast data. But they often struggle when it is time to scale and grow. Switching to new storage plans and providers becomes a challenge for them.
This is where a managed service provider is a partner you can lean on. A trusted MSP can determine what form of cloud storage your business needs and ways to scale it so that your business can accelerate and grow without losing its momentum.
Similarly, when a managed service provider monitors cloud storage, they will also actively monitor cloud backups ensuring your data is well-protected from potential cyber security risks and threats.
Disaster Recovery Plan
Another managed service that may need is a disaster recovery plan/service for business continuity. Cloud backups for critical applications and services are crucial in case disaster strikes. Disaster can be of any type-natural or man-made. You need to make sure your business is well-prepared to cope with this challenge and resume business operations right away without experiencing long hours of downtime.
This is where the expertise and experience of a managed service provider will come into plan. They can assess and gauge the threats your business is exposed to and the environmental vulnerabilities in which you operate. They can help provide you with a reliable disaster recovery plan such as stored data on multiple remote cloud data centers to ensure quick recovery for business continuity.
Remember that this service is crucial regardless of your business size, scope, or industry. Business continuity, no matter what, is the ultimate way to ensure your business doesn't lose money and potential clients due to downtime. Additionally, you never have to worry about losing sensitive business information with a disaster recovery plan in place.
VoIP Services
The way customers, business partners, and teams communicate is changing for the better. Hence, businesses across diverse verticals are shifting from PBX to VoIP communication solutions. If your goal is to deliver superior customer services to your clients, your managed service provider is likely to recommend you VoIP solutions. VoIP services are growing high in demand for all the right reasons, such as:
It keeps costs low while delivering an excellent customer service experience.
It ensures business accessibility even for those working remotely, which makes collaboration between peers, teams, and partners easy at all times.
It is a feature-rich solution that is higher in performance and functionality as compared to legacy landline systems. It offers value-added features like video calls, the flexibility of screen sharing with remote team members, chat capabilities, and more.
Put simply, VoIP solutions help mobilize your business while providing you the freedom, flexibility, speed, and security of unified communications on your own network.
So, keep your business projects moving, partnerships growing, and synchronize your teams with the best-in-class VoIP solutions. A trusted managed service provider will provide you with end-to-end service, ensuring that you successfully integrate and utilize VoIP service benefits to your business advantage.
Cyber Security
As no business today is safe from cybercrime and attack, another managed service that you may need is cyber security solutions and measures. These measures should be designed and implemented according to the challenges your business is exposed to.
Moreover, you will need a managed service provider that proactively gauges your IT landscape for potential threats and is an expert in ethical hacking so that they can assess the threats and loopholes before a hacker does.
For more information or managed services consultation and assistance, contact us. Allow our team to assess your business landscape and provide you with a detailed understanding of the managed services that your business needs.
Posted in: VoIP, Cyber Security, Managed IT