July 6th, 2022 by Brian Wakefield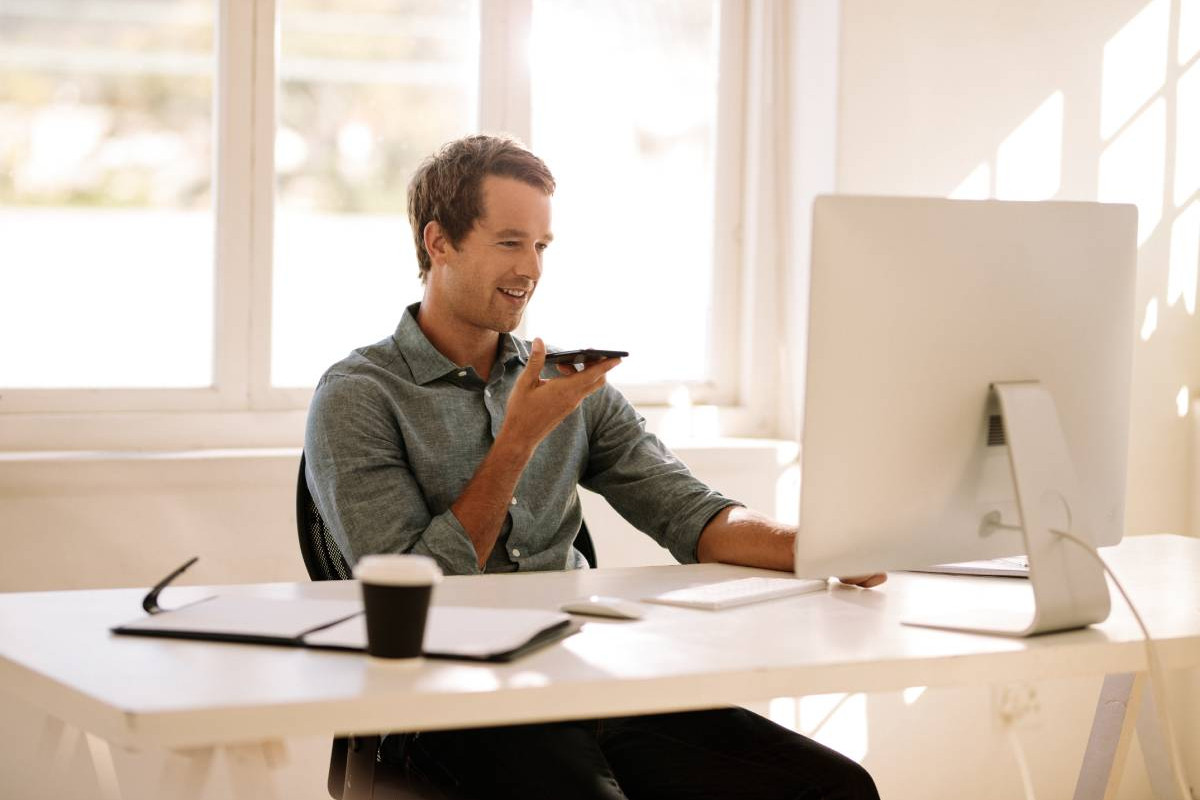 If you searched the web for methods of the best telecom services, there are high chances that you came across the word VoIP – possibly how you were directed towards this article. If you want to know what VoIP is, you are just at the right place.
Voice over Internet Protocol (VoIP) is a fantastic choice for companies interested in establishing an efficient and effective telecommunication service. This particular service is essential for many companies and ensures their efficiency remains intact. However, sometimes, it might not be apparent to some the benefits VoIP can reap for you.
What is VoIP?
VoIP is a fantastic service that gives business advantages over regular phone calls. This particular technology allows the conversion of your voice into digital signals. It enables you to send digital messages from a computer, a VoIP phone, or any other data-driven service.
VoIP is a great technology and highly beneficial for businesses in many aspects. Want to know what benefits these are? Then hop on below.
What Benefits Does a VoIP Service Offer to Most Established Businesses?
There are several benefits that VoIP offers businesses. Some of the exceptional advantages which businesses can reap through VoIP are:
1. Lowers Telephone Costs
Communication with clients is typically a core functionality of most businesses, and if the communication is usually telephone-based, then switching to VoIP might be your best option.
This is because telephonic communication can cost a hefty amount to businesses in comparison to VoIP versions. According to studies, regular phone calls cost 50 percent more than VoIP ones. So, once offices switch to utilizing VoIP, they can lower their cost by more than half.
2. Make Phone Calls from Anywhere
While lowering costs is an excellent advantage that VoIP offers, the increased accessibility of communication are also one of its best features. This is because you can make a phone call with a cloud-based VoIP service anytime, anywhere.
All you need is stable internet connectivity. Once you have achieved it, you can communicate with anyone anywhere in the world. This is one of the most significant advantages VoIP offers. However, this is not all.
In case you cannot reach out to someone, the service will allow you the benefit of sending and receiving voice messages as well. So, communication with VoIP becomes a lot easier.
3. Complete Portability
One of the best advantages VoIP gives businesses is the portability of its number. While regular mobile phones require a different number for different parts of the world – the VoIP number is portable.
This means that wherever you travel or relocate, you won't have to change your number every time. You can use the same number anywhere for you to communicate with clients and for them to communicate with you.
4. Clear Voice Quality
When VoIP services were initially rolled out, voice quality was one of the main concerns. The calls would drop without notice and clarity of voice was iffy at best.
However, over the years, the development of VoIP has evolved. VoIP has improved, and now as long as you have stable internet connectivity, you will not have to worry about call dropping, lag occurring, or any other connectivity problem.
5. Multitasking
Another great advantage that VoIP offers is the number of multi-tasking it provides. While traditional telecommunication only allows communication through the phone, VoIP offers a lot more.
Along with the ability to call clients by phone, VoIP will allow you to send documents, images, and videos while simultaneously on the call. So, you can hold an entire meeting with this service and benefit significantly from it.
6. Increased Security
The security VoIP offers its users a lot more than regular phone calls. Users can call their clients through this telecommunication service with a sense of safety that the information they give out on the phone will forever remain secured.
BTS Technologies and the Splendid VoIP Services We Offer
One of the many services BTS Technologies provides is our VoIP services. We have been in business for almost 50 years and have a wealth of knowledge regarding the trials and tribulations of implementing and managing business technology.
So, if you are a company looking for VoIP services, then BTS Technologies is the place where you should be heading to.
Posted in: VoIP