February 14th, 2022 by Roger Wentowski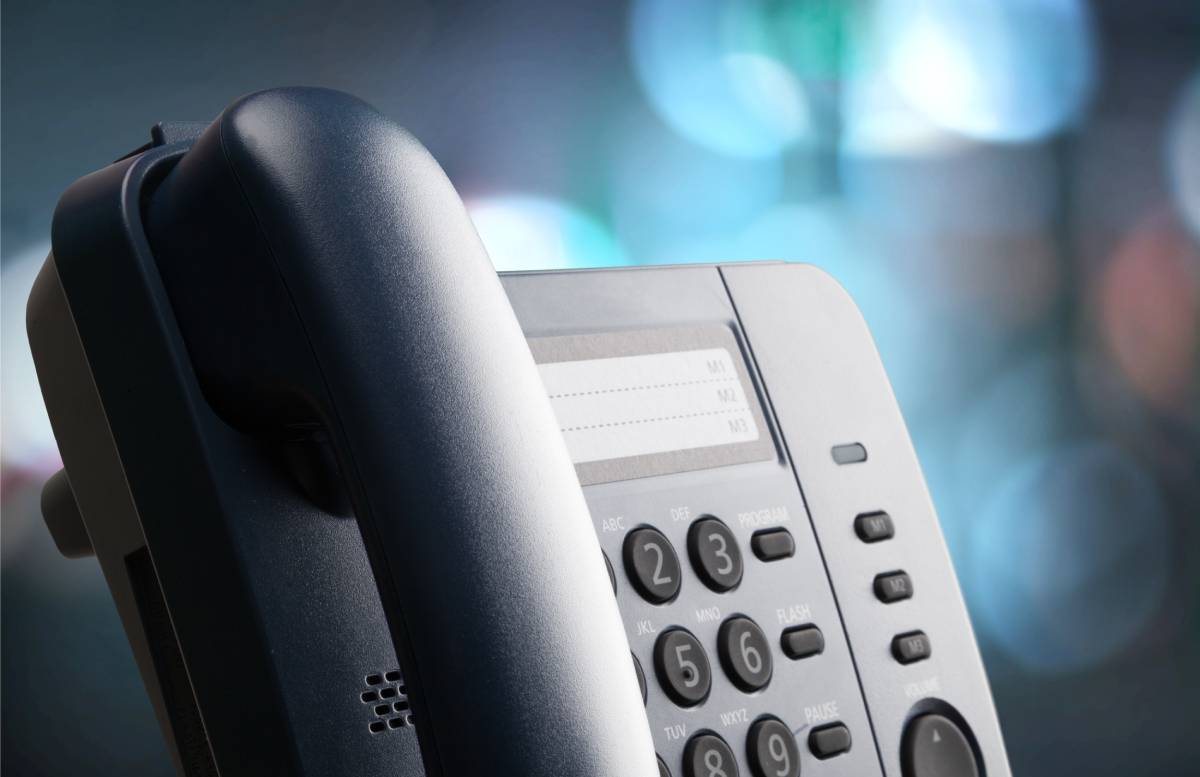 Not all VoIP services are made equal, and we couldn't agree more. Therefore, it makes sense to research the market and look for features and service packages that best suit your business needs and help you achieve your goals. As the demand for VoIP services increases, service providers continue to compete for clients by providing various features. However, as every business is unique, your business may not require or need all features. But there are definitely some VoIP features that can truly help small businesses grow and achieve their targets.
Here are the top VoIP features that we think can truly help small businesses deliver better services and take their business to newer heights. Let's take a look:
Call Holding
The call holding feature is excellent for retaining customers instead of losing them to your competitors. The feature allows you to temporarily park a caller until the call recipient is prepared to answer. However, make sure you don't make them hold for long because callers might hang up. Therefore, we'd advise you to pair up the call holding feature with on-hold messaging or music on hold. This keeps the caller engaged while they are holding for the representative. Meanwhile, the representative can quickly finish the conversation with another customer and attend to the person on hold. For this feature to work, efficiency is indeed vital.
Conference Tools
Another great VoIP feature to look out for is conferencing tools. These tools allow businesses to carry audio and video conferences with customers, partners, and employees. This further helps small business owners to adopt the remote or hybrid work culture.
With the help of these conferencing tools, you can communicate with other team members near or far easily. You can hold meetings and collaborate with remote employees and partners quickly in a matter of seconds. This can further ensure better communication and collaboration among employees and provide quality decision-making.
Call Barging
This feature serves as a helpful training tool. With the help of call barging feature, the management can easily monitor employees and see how they:
Interact with customers
The time they take to react to customer concerns, queries, and feedback
All this can further help the management give team members real-time guidance and ensure they offer the best service to clients.
Call Forwarding
Another great way to provide excellent customer service to clients is through the call forwarding feature. The feature allows users to redirect incoming calls to different devices of their choice. Hence, customers can easily reach employees on different devices. Furthermore, international businesses can forward their calls to local numbers, thereby helping customers come closer to their brand and build a trust-based relationship that lasts for years.
Caller ID
As the name suggests, the caller ID feature lets you know who is trying to contact you and from where. It further helps your team easily adopt the correct tone and be prepared to interact with the caller. Moreover, it can also give you a heads up to quickly prepare relevant documents and screen tabs for the conversation ahead and better serve the person on call. On the other hand, it can also help you avoid and save time on attending spam calls.
Call Recording
If you operate in a highly regulated business, you may find this feature very useful. The call recording feature helps record calls. This means you can track customer questions and satisfaction rates. The feature enables you to record the call at just a click of a button and store it in an audio format which you can refer to later and improve your business services.
Auto Attendant
This feature allows you to set up a system to empower the caller to contact different departments or a live operator by choosing the correct option.
At BTS Technologies, we take pride in being the preferred VoIP service provider. We provide customers the best features as per their needs. Give us a chance to help you. Contact us today!
Posted in: VoIP