December 2nd, 2021 by Roger Wentowski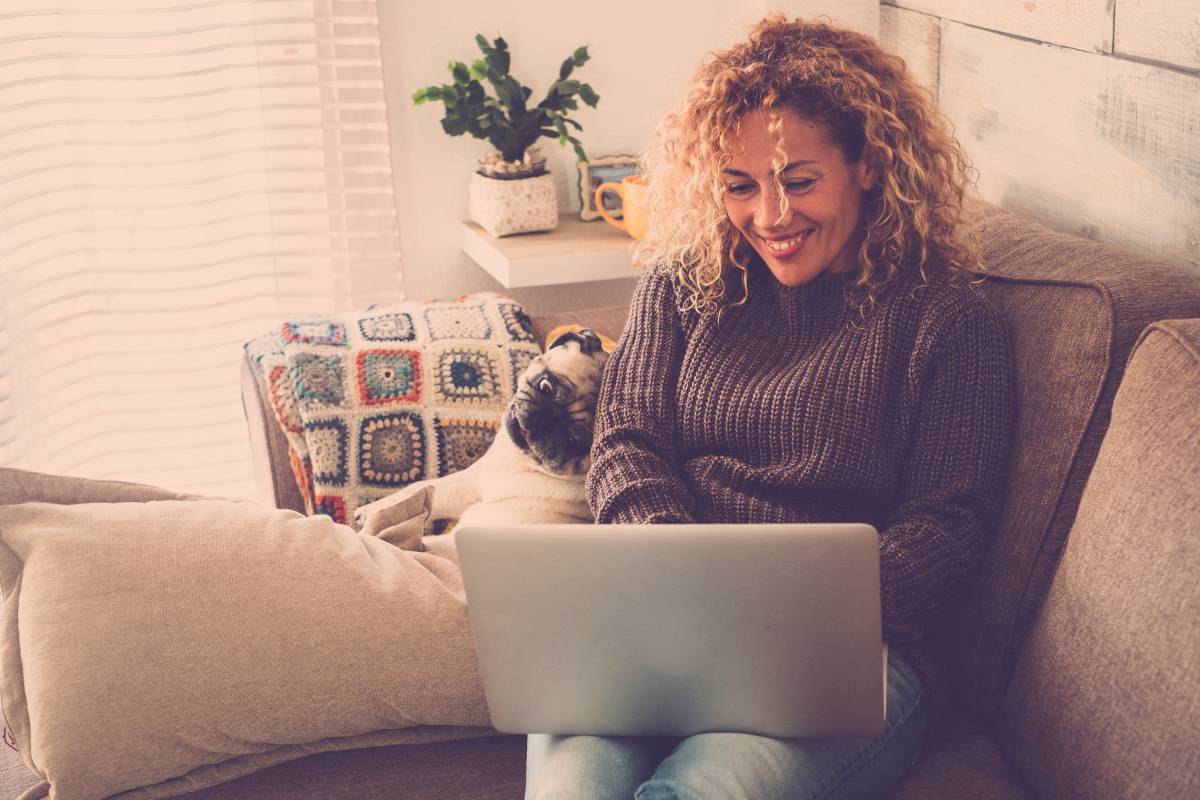 Remote working is not a new concept but has gained significant visibility due to the COVID-19 pandemic. Rather than establishing strict policies, managing remote teams is more about setting up employees for individual success. The entire team becomes more successful and stronger when each member is able to thrive. There are bound to be challenges that the managers will face with remote workers.
Managers will face a number of challenges with remote workers; these challenges can be prevented or resolved by implementing some useful strategies. Let's have a look at a few tips to manage remote workers:
Allow for Flexibility and Establish Boundaries for Remote Employees
Discussing work schedules with all members of the team helps prevent any delays and avoid problems. Establishing boundaries promotes maintaining an efficient personal and work-life.
With the lockdowns, many employees suddenly found themselves having to juggle work while also taking care of their kids due to school and/or daycare closures and, in some cases, stepping into a teaching role for them.
It is important for managers to have a conversation regarding work schedules with every team member to avoid any delays and minimize problems arising. Providing flexibility in when your employees are able to work promotes getting the best effort out of them and minimizes the amount of distractions that may detract from that goal.
Peace of mind for your employees is important, and allowing for flexibility and establishing boundaries will strengthen the positive relationship with your employees and show that you are supporting them in this remote work environment.
Remote Monitoring is an Important Tool
Moving some or all of your employees to a remote work capacity increases the cyber security threat for the business. Increasing your investment into IT, data services, and cyber security is important to proactively identify weaknesses and prevent threats before they are realized.
Effectively, each remote worker is a satellite office that needs to be analyzed to ensure their network has not been compromised. Remote monitoring allows you to immediately identify and work to resolve any problems before they have a chance to worsen and negatively impact the worker or the company.
Set Clear Expectations and Goals
Whether your employees are working remotely or within the office, we can't stress how important it is for businesses and managers to set both clear goals and ensure that expectations are well understood by both parties. When done properly, this ensures that employees stay focused and are able to perform their best work.
We recommend setting expectations for:
Deadlines and key projects
Availability
Work hours
Communication system
Scheduled meetings
Email or text response
Establish these expectations and discuss them with your employees so clear goals can be established.
Utilize or Invest in Project Management Software and Tools
Without the right software and toolchains for remote employees, it will be difficult to manage the team, plan tasks, and implement good project workflows. The right tools for project management can provide a boost for:
Maintaining and managing timesheets
Tracking productivity and deadlines
Having effective meetings
Sharing information and resources in real-time
Communicating with your team
Keeping track of projects
Managing tasks lists
Develop a Strong Communication Strategy
There are a wide range of tools available today for communicating and collaborating with your team, making it easier than ever for managers and teams to effectively interact when working remotely. However, choosing from the number of options available can be a daunting proposition. In addition, it is crucial to identify what the main tools are for communication and to avoid using too many different methods.
Developing a strategy for communication is necessary to allow for, and maintain, a smooth and regular interaction amongst all parties involved in the remote workforce. Here are a few tips to establishing the right strategy:
Interact with your employees in some fashion at least once every day.
Identify which tools are the preferred methods of communication so that all employees know how to get in contact with each other and management. For example, select a preferred video conferencing method such as Microsoft Teams, Zoom, or Google Meet, and use only that method for video calls.
Schedule recurring one-on-one interactions with team members at least once or twice a week. During this time, review work projects, any issues they might be experiencing and engage in general conversation to catch up with how things are going.
Regular and consistent interaction is important to ensure your remote employees feel that they are valued, heard, and included.
Celebrate and Reward Achievements and Success
"Out of sight, out of mind" is a bad habit that is extremely easy to slip into. Make it a point to celebrate with your team members when they hit various milestones, accomplish key metrics, or receive glowing praise from clients they've interacted with. These interactions are integral to keeping your team motivated and maintaining satisfaction.
Here are a few examples of ways to celebrate success with all your remote employees:
Offering work vacations
Giving gifts or vouchers
Providing rewards or incentives
Hosting virtual parties
Giving monetary bonuses
Don't postpone the small celebrations in order to wait for bigger achievements. Motivating and encouraging your remote workers on a regular basis will result in them continuing to work hard and deliver good results. Failing to do so can end up with them feeling discouraged and reducing their enthusiasm.
Therefore, ensure you not only praise them for their efforts but also celebrate their successes.
Managing remote teams can be challenging, but these tips can help you ensure that your team progresses and provides excellent productivity. Moreover, with the right tools and solutions, managing remote workers and teams can become super easy.
BTS offers multiple services and solutions that can make remote employees management easier for managers and employers.
Posted in: Hybrid / Remote Workforce