November 2nd, 2017 by William Wentowski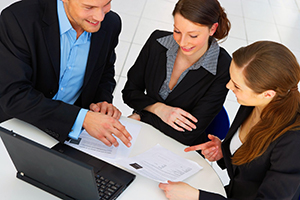 With all the recent mergers and acquisitions across the communications industry, we've issued a recommendation to customers -- Beware of predatory carrier representatives out there using scare tactics! They will tell you that your provider is no longer going to support your systems and leave you with obsolete technology as well as an expensive bill. They might try to convince you to quickly sign a contract, with features and charges you might not fully understand.
If you're getting these kinds of calls from representatives, it's best to talk to a third party like BTS. We work closely with technology partners such as ShoreTel, Zultys, and NEC to understand how to best help you through big industry changes without damaging your IT investments. Our team stays on top of the latest industry developments and can give you good advice on how to handle pushy carrier representatives.
We want you to focus on business rather than worrying about the state of your systems and contracts. That said, if you have any questions about your carrier, contract, and any worries – we're here to help! Additionally, we can discuss your current bandwidth, fiber optics, and network. In some cases, we'll recommend a full network analysis, which will help us find ways to streamline aspects of your network and possibly reduce charges.
By reviewing your current IT system, we can also answer any of your questions about necessary upgrades, maintenance, and performance levels! Even if you're just looking to talk to somebody about your features and contract, give us a call. We want to hear from you!