January 24th, 2022 by Brian Wakefield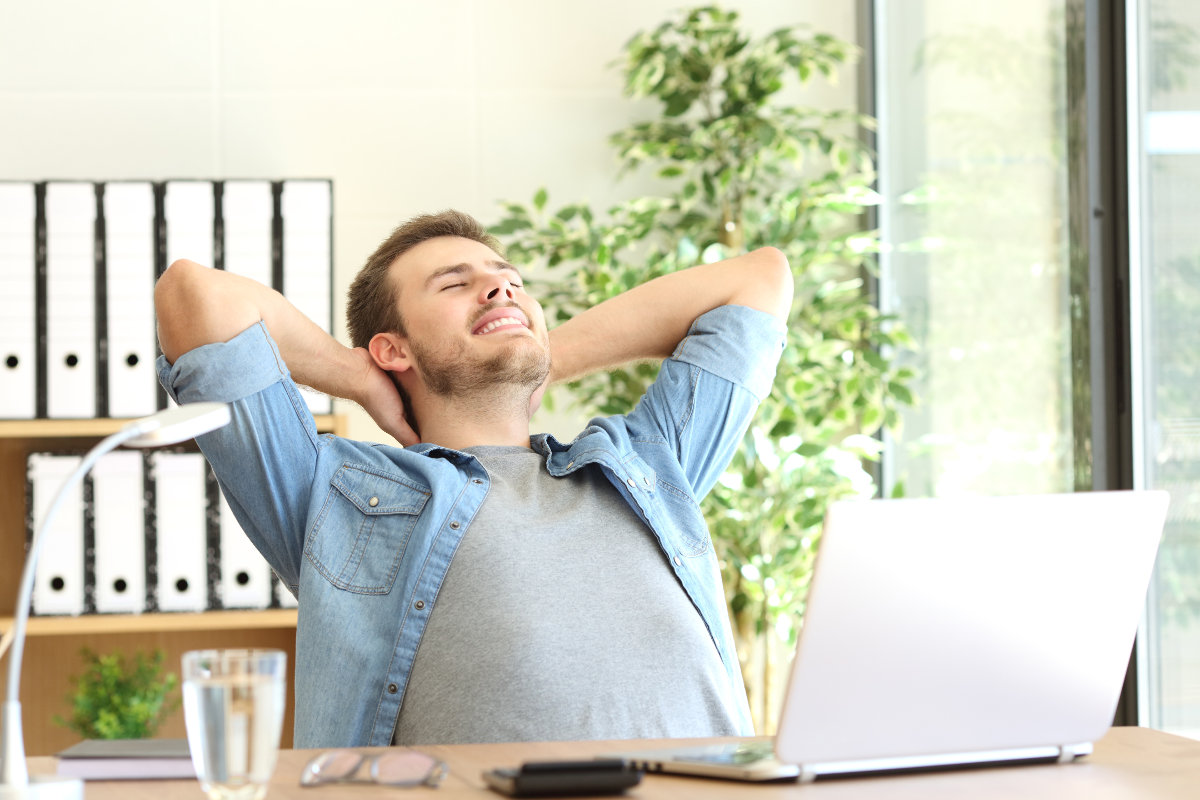 Managed IT Services have become more and more popular every year. Increasing productivity and creating relevant insights through data are two ways that technology makes modern-day business feasible. Your networks serve as a repository for information and enable you to accomplish more work than you ever have before. Being one of your most precious assets, your network demands the highest attention and care when it comes to maintenance and upkeep.
Although many organizations believe that delegating network administration to their in-house IT team is the only choice, this is not the reality. Managed IT services provide skilled support and services for your network, allowing you to concentrate on what you do best: running your business.
What are Managed IT Services?
Managed IT services are any IT service and support managed by an outside organization using cloud-based software, such as network administration. It is common for these IT solutions to provide 24-hour monitoring and management of your systems, proactive support, and quick diagnosis and repair. These specialized managed service providers are so quick in resolving the issues even before your in-house team is aware that an issue has arisen.
The Managed IT services provider perform multiple functions like
Continuous monitoring and management of your network
Server maintenance
Virtual machine management
managed video conferencing solutions and other collaboration tools
cloud-based storage
cyber security measures
All other aspects of managed IT assistance.
Other advantages include having access to round-the-clock IT services and support, as well as less pressure on your business's in-house Information Technology staff to become experts in the numerous applications that your company utilizes daily. Having a single company manage all of these services can help you save money while also increasing your confidence that your assets will function when you need them.
The Benefits of Managed IT Services
For decades, break-fix services dominated the market. When a company encountered an issue with a network system, they would contact an IT specialist and explain the situation. If they were in luck, they would find a solution quite fast. The alternative would be costly repairs and downtime for the organization. The break-fix strategy is used to describe this form of reactive service.
Alternatively, managed services provide continuous and regular maintenance of your networking systems and servers to prevent breakdowns wherever feasible. Remote monitoring ensures that your service provider is always aware of what is going on and can quickly resolve the situation.
The benefits of managed services make it obvious that collaborating with a Managed Service Provider (MSP) is the most cost-effective option to streamline your IT operations. The following are the top ten business and financial benefits of using managed services:
Focus on your business Core Objectives

You'll need more IT as your company expands. However, your IT team will most likely become overburdened and unable to scale to meet your company's goals, requiring that you delegate extra responsibilities to employees who aren't part of your IT team, which might detract from your business' fundamental objectives.

Managed services free up your workers to focus on the tasks for which they were hired, and they also provide you the flexibility to fill in any gaps that may arise. You should be able to pick and choose the level of support you need from a certified managed services provider, whether that means keeping the lights on or outsourcing your entire IT department.

Cost-effective

If you decide to set up your information technology department, your total costs (OPEX) may be extremely high. You may have to pay for staff training or certification for them to grasp your network and system. It is possible to avoid such expenditures and ensure that everything operates well by utilizing IT services. Since your IT service provider can include these items in the package, it becomes easier to save money on software licensing and get repairs completed quickly.

Managed services are extremely beneficial to small businesses because the initial investment required is far lower. When a company starts from the ground up, the initial expenditures of employing and training a team and the price of purchasing the servers and other equipment required can be prohibitively expensive and financially overwhelming.

Generally, the businesses do subscriptions with the Managed IT service providers and pay them based on the subscription. This practice makes it an operating expense instead of a capital expense in most situations. For many firms, this is advantageous since it provides predictable expenditure without incurring extra costs and with a relatively low initial outlay of resources.

The cost of your membership is determined by the services you use and the number of others who utilize those services. The cost of a subscription rises in tandem with the number of services available and individuals who use them.

Lower Labor Costs

Recruiting and training IT professionals is a time-consuming and expensive procedure that does not always yield the expected outcomes. Managed IT services allow you to outsource your IT processes to a service provider that has the necessary employees and knowledge, allowing you to save money on IT operating costs while freeing up your human resources to focus on the areas where they are most needed.

Round-the-clock service

A managed service provider eliminates the anxiety about availability because the majority of them provide 24/7 flexibility, on-call choices, and weekend assistance (though it's crucial to remember that these are frequently offered as cost-based options). In your search for the ideal managed service provider, seek a global firm that can accommodate several time zones and provides 24/7 support, so you can be confident that assistance will be there whenever you require it.

To understand it better, imagine a scenario that the server breaks down just as you're finishing up on an important business proposal at 11 at night. After a long day at work, your in-house IT team has gone home. However, your managed service provider is already on the case. There's a good chance that the network won't fail if you utilize a managed IT support service because the MSP will identify an issue before you do.

Easy scalability

Over time, your technology requirements will change, and you will need to scale up or down your system to meet those changes. Scaling networks requires a significant amount of coordination, human resources, and new technology. It is a significant expense for any organization, and it frequently diverts an IT team's attention away from other critical functions such as security. Managed services can assist you in expanding or upgrading systems when you require them, without the need to employ and train employees who may or may not be required in the future. Because managed service providers (MSPs) can instantaneously respond to new changes in demand, you don't have to worry about your system going down.

If you want to get the most benefit and scalability out of your partnership, choose an MSP that has not only hundreds of professionals available but also provide comprehensive services, including upgraded services release management, proactive monitoring, reporting, and other features.

Enhances your business productivity

As business owners, you rely on technology to increase productivity and improve the way you conduct your operations. When your technology is unable to accomplish this, you have a problem. And every time one of your users is unable to work, you suffer a financial loss.

The data from International Data Corporation (IDC) shows that for every 100 users, unplanned downtime costs companies $58,118 in lost revenue. The businesses could cut network and server downtime by up to 90% by utilizing Managed IT Services.

The holistic approach of the managed service provider also streamlines your business operations, and as a result, user productivity increases. It is impossible to point the finger or assign responsibility when something goes wrong because monitoring, management, data storage, and security are all handled under one roof. Your managed IT solutions and support staff will resolve all IT-related problems.

Get the services of experienced and trained professionals

New technology brings with it new difficulties, which your existing IT team may be ill-equipped to deal with due to a lack of knowledge and experience. Even if your information technology team is knowledgeable and comfortable with existing systems, you may discover that they are ill-equipped to handle and manage new equipment and systems when you add them. The most frequently encountered problem is that even the well-trained staff lack the knowledge and expertise of working with a large team of MSPs.

Recruitment and training of new team members can fix both of these difficulties, but the costs of hiring and training new personnel can be prohibitively expensive for each new employee just for training. In addition, there is a persistent scarcity of IT personnel to contend with.

Any knowledge gaps in your team's expertise can be filled by utilizing the services of a managed service provider (MSP). It makes no sense to require an employee to master a completely new skill set to complete a one-time project. An MSP provides you with access to a team of professionals who has specific abilities that you would not otherwise be able to obtain.

The approach to managed services taken by certain Managed Services Providers (MSPs) is even a shared approach, which means you can add or subtract experts from your managed services team as required depending on the demands of each project. These experts include technical, operational, architectural, and training consultants who can assist you in keeping your systems up and running as well as maximizing their maximum potential, among other things.

Instant solution to any problem

Because of the scarcity of qualified IT staff, many in-house teams cannot handle the increasing number of network and server issues. Instead of this reactive strategy, a competent managed services provider would actively monitor for anomalies, difficulties, and more.

They can also take care of time-consuming tasks like upgrading and vendor management, allowing your employees to focus on higher-level goals and innovation, providing a more stable environment.

Future proof services

Your managed service provider is always learning, training and upgrading systems to guarantee that you have access to the most up-to-date technology. You benefit from their knowledge and investments, allowing you to stay at the forefront of technological innovation without needing to pay for improvements or training. You'll never have to be concerned about your Managed IT Services becoming out of date.

Centralization

Not only does centralized IT service management lower overall infrastructure costs, but it also assures that all personnel has the same experience with technology. With MSP, the businesses will have access to Virtual services and storage and backup infrastructure through centralized data centers within the network.

The consolidation of all IT infrastructure can also help you save energy and reduce your electricity usage. People may lower their carbon footprint and positively impact the environment by doing so.
How to Choose the Right Managed Service Provider?
Choosing the proper partner for outsourcing IT management is like choosing the correct service provider for any service. The following things should be taken into account when deciding on an MSP for your business:
Good MSPs can offer a variety of alternatives that help them maintain compliance while still providing fast response times. Both parties gain from a well-defined service level agreement (SLA) since it sets clear expectations from the outset.
Be on the lookout for someone who is open to new ideas and isn't afraid to try something different.
Use remote monitoring and management.
Have a good backup and disaster recovery plan in place.
Assist 24 hours a day, 7 days a week. A dedicated team from the proper managed services provider will anticipate your demands and go above and beyond every time. All these services can be provided to you by anyone not better than BTS Technologies.
BTS Technologies is an established managed IT services company. We provide a broad range of managed services customized to your business needs. Discuss your business's technology demands and concerns with us, and we'll work as partners to make it successful.
Allow our experts to monitor and manage your IT infrastructure while you can focus on your core business. Call us today for a free consultation.
Posted in: Managed IT