October 7th, 2021 by Roger Wentowski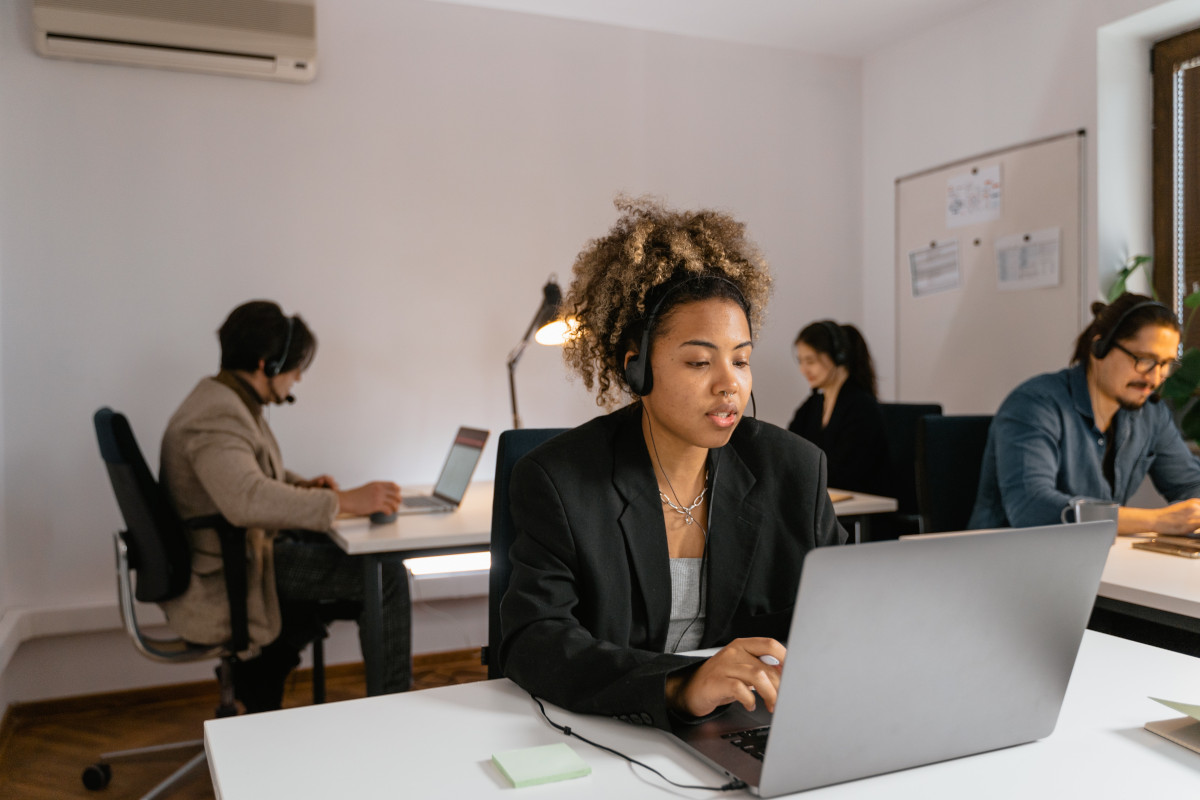 One of the top reasons for the massive popularity and high demand for VoIP solutions across industries is the sophistication of the call forwarding feature. Though this feature has been around for a long time, VoIP has truly improved call forwarding capabilities—taking it to a new level.
Also known as call continuity or call diversion, VoIP call forwarding is a feature that has proven extremely useful for businesses, including startups, small businesses, and large enterprises. The feature lets you direct incoming calls to another telephone device or number. In other words, you can route calls (from partners, customers, or colleagues) intelligently to your desk phone, personal cell phone, or voicemail.
Now that you know what VoIP call forwarding is, let's take a deeper dive into its benefits and what has made this feature a top choice among users: 
Customize the Entire Call Forwarding Experience
Previously call forwarding was a simple feature that redirected calls to another phone number. However, today the feature has evolved for the better. The VoIP solution comes with advanced forwarding rules and settings that empower users to tailor the entire call forwarding experience, including:
Greeting messages
Forwarding extension for the end-user
Additionally, it can help you manage your business calls via an auto-attendant, on-hold music, voicemail, or forward calls to multiple phone numbers simultaneously.
VoIP solutions now give you the flexibility to set up multiple rules for how to forward calls on different criteria such as:
Who's calling (including specific numbers, country codes, area codes, or blocked calls)
Time of the call (time of the day, date ranges, recurring schedules, or one-time)
When the line is busy
If you don't answer
This allows you to set different rules for different situations and scenarios. Moreover, you can also keep sequential rules like if you don't answer the call in your office, it can be forwarded to our cell phone and then to your colleague's number before it goes to the voicemail.
You can also create custom call forwarding schedules based on holidays, business hours, and caller ID when needed. Put simply, you have endless options to create the perfect call forwarding experience.
Deliver Excellent Customer Service
The VoIP call forwarding feature truly helps businesses deliver excellence in customer service. As VoIP keeps the entire office connected, employees can ensure that calls from important business partners, prospects, or customers are never missed even when they are not in the office.
As the feature helps forward calls to different devices and numbers, your customers can easily reach you through different devices, or the call can be forwarded to another colleague, thereby ensuring all calls are answered and customers are served to their complete satisfaction.
Remember that interaction between sales / support reps and customers takes place on a variety of touchpoints such as email, phone calls, and live chat. However, calls continue to remain the most preferred customer communication medium. Therefore, it is essential to ensure your team is accessible on call when clients or customers need them most.
Look Professional
Call forwarding can indeed make your business look extremely professional. As no call is ever missed, it will make a lasting and positive impression on your customers. Customers appreciate when service providers go above and beyond to help them.
Being just a call away will truly make your business build a good market reputation and offer unmatched service and convenience to customers as they will have the peace of mind that it is extremely simple and easy to connect with your representative when they want. This will give you a competitive edge and help you grow your customer base.
Put simply, call forwarding can help you maintain your professional status while ensuring that your business is always connected to your customers, wherever you or they are located— even if you attend their calls on your private phone number.
Minimize Cost
Another great benefit of the VoIP and call forwarding feature is that it can help you minimize costs. As the feature allows you to forward calls on any device or number, you can entirely remove the ongoing cost of renting multiple phone lines. Plus, reduce the cost of staff overhead as you won't need additional people to attend calls. You can receive calls anywhere at any time—that's the power of VoIP.
Contact us today for more information about VoIP or the call forwarding feature, or if you need assistance with integrating VoIP in your business landscape, contact us. We specialize in VoIP solutions. Give us a chance to serve you.
Posted in: VoIP