August 31st, 2017 by William Wentowski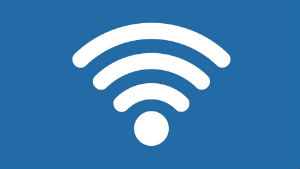 More businesses are making the step towards offering customers wireless access, especially now that it is more cost-effective and secure. Not only are customers more likely to stay longer at your business when they can connect to Wi-Fi, but you can also use the access points as a tool for marketing purposes. Customers sign in with email addresses that you can use for your sales campaigns and you can gain insight into their browsing history.
But what about the troubles that sharing office's data network can lead to? Won't it lead to a slower network for your employees, security holes, and misuse? Thankfully, our wireless access points are up to the challenge. We can split your network into a private account for employees and a public one for customers, complete with separate security protocols and management.
Worried about misuse and data hogging? We set up application control to run through your access point. It shapes traffic on your network, blocking big downloads or videos that require too much data. It's easy to manage a priority queue to allow special applications for your personnel to run at normal speed, instead of getting blocked by wireless users hogging the network with huge downloads. You can reserve resources for priority programs and limit customers to a specific data amount – avoiding misuse. The security programs will also help you to define illegal or inappropriate sites and programs, protecting your business from legal issues. Wireless security has reached impressive heights in recent years, making this process so simple, you don't have to worry about anything after setting it up!
Ultimately, you could greatly benefit from having customers stay on-site to use the Wi-Fi and providing you with valuable marketing information. Interested? Try out a wireless access point for free today! We're more than happy to drop by and install one for you to test out a couple of weeks. Contact us for more information.
Posted in: Managed IT