November 20th, 2023 by William Wentowski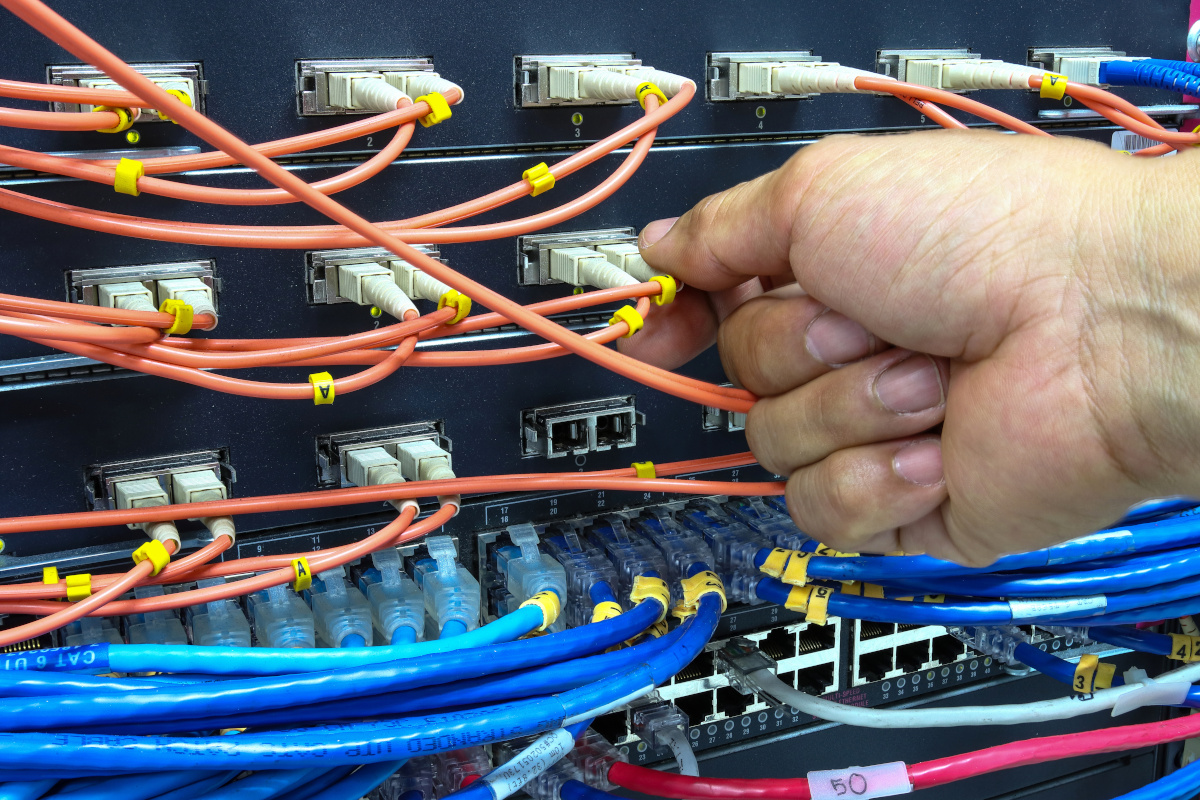 Networking is the key to modern business operations. With more digital business tools taking over, there is an evident need for a secure and reliable networking system. Network monitoring is a term known to many but understood by a few. It is a vast concept that encompasses various domains of network management and security in commercial settings.
If you want to know what this concept points to and how it can fully benefit your business, we have covered all the details you need to get started.
What Is Network Monitoring?
Network monitoring is the process of overseeing and managing a computer network to ensure its optimal performance, availability, security, and reliability. It is a comprehensive process that involves the continuous monitoring of network components, like routers, switches, servers, and endpoints, to identify and address real-time networking issues.
What are the Key Aspects of Network Monitoring?
To understand how network monitoring works, we have covered the different aspects below for a quick overview. Note that the technicalities involved in the process may be best handled by a networking expert.
Traffic Analysis
Traffic analysis refers to analyzing data packets, patterns, and anomalies to optimize network performance. Commercially operative networks can be prone to threats due to security loopholes. Leaving these threats unmonitored can lead to bigger problems, including compromised data and business information.
By performing traffic analysis, networking experts address weaknesses in the system and resolve issues in time and with efficiency.
Performance Monitoring
An important part of network management and monitoring is performance optimization. By analyzing the network's status, experts thoroughly monitor the performance of different networking components to ensure optimized operations. The factors monitored in the process include bandwidth usage, latency, packet loss, and uptime.
These parameters reflect the network's performance and help you identify the problematic parts for timely solutions.
Availability Monitoring
Network availability is a crucial aspect of network performance monitoring. It refers to the availability of networking services to ensure they are accessible and responsive when needed. Networking experts monitor the status of servers, applications, and other network resources to keep the services up to their best level.
If the services fail to perform as expected, networking professionals replace them with efficient ones to ensure optimal system performance.
Security Management
Network performance has much to do with its security. If a network is prone to security breaches, it can be a risk to the whole organization. Identifying and responding to security issues, unauthorized access attempts, malware infections, and other potential threats is a crucial step in network performance monitoring.
Networking teams evaluate the security status and make necessary amendments to ensure compliance with the best security standards in the industry.
Fault Diagnostics
Sometimes, networks can run into unexpected technical problems despite running efficiently. These problems may arise due to hardware failures, misconfigurations, or connectivity issues. During such times, businesses face downtime issues, affecting their everyday operations. Typically, in-house IT teams stay prepared to deal with such circumstances.
They identify problems quickly and troubleshoot them in time to ensure minimum downtime. This is where network monitoring helps in streamlining business operations.
Bandwidth Management
Bandwidth management is a crucial step in network performance management. Certain applications require higher bandwidth to perform efficiently. Network experts thoroughly monitor the network's bandwidth to ensure each application gets optimized bandwidth for error-free functioning.
Networking teams monitor the performance of each application (used by the business) to determine real-time bandwidth issues.
Historical Data Storage
An important part of the network performance monitoring process is to record historical data. Storing network data provides a ground for analysis and troubleshooting. Experts review stored data to determine the cause of recurring problems and devise appropriate solutions to address those issues. Analyzing historical data also helps in planning network improvements.
Monitoring historical network data is one of the most crucial aspects of network monitoring and may only be done by networking experts.
Remote Management
Monitoring the network enables business professionals to ensure remote management of networking systems through administrators. Experts can establish mechanisms for remote access and control to keep the operations running smoothly. Remote management also comes in handy when aiming to prevent downtime during the off hours.
Network administrators can skip the hassle of coming to the office and resolving network issues with remote access.
The Takeaway
The above details highlight the different aspects of network monitoring to give you a thorough idea. Network security is a crucial factor that can make or break your business. If you need foolproof network assessment and security, BTS Technologies can meet your expectations. Get in touch with us today to get started.
Networking forms the backbone of modern business operations, especially as digital tools play an increasingly vital role. A secure and reliable networking system is paramount in facilitating seamless communication, data transfer, and collaboration. It ensures that businesses can harness the full potential of digital solutions without compromising data integrity or confidentiality. Invest in a secure and reliable networking system—empower your business for success in the digital age.
If you want to learn more about what network monitoring is, contact us today.
Posted in: Network Monitoring