May 24th, 2022 by Brian Wakefield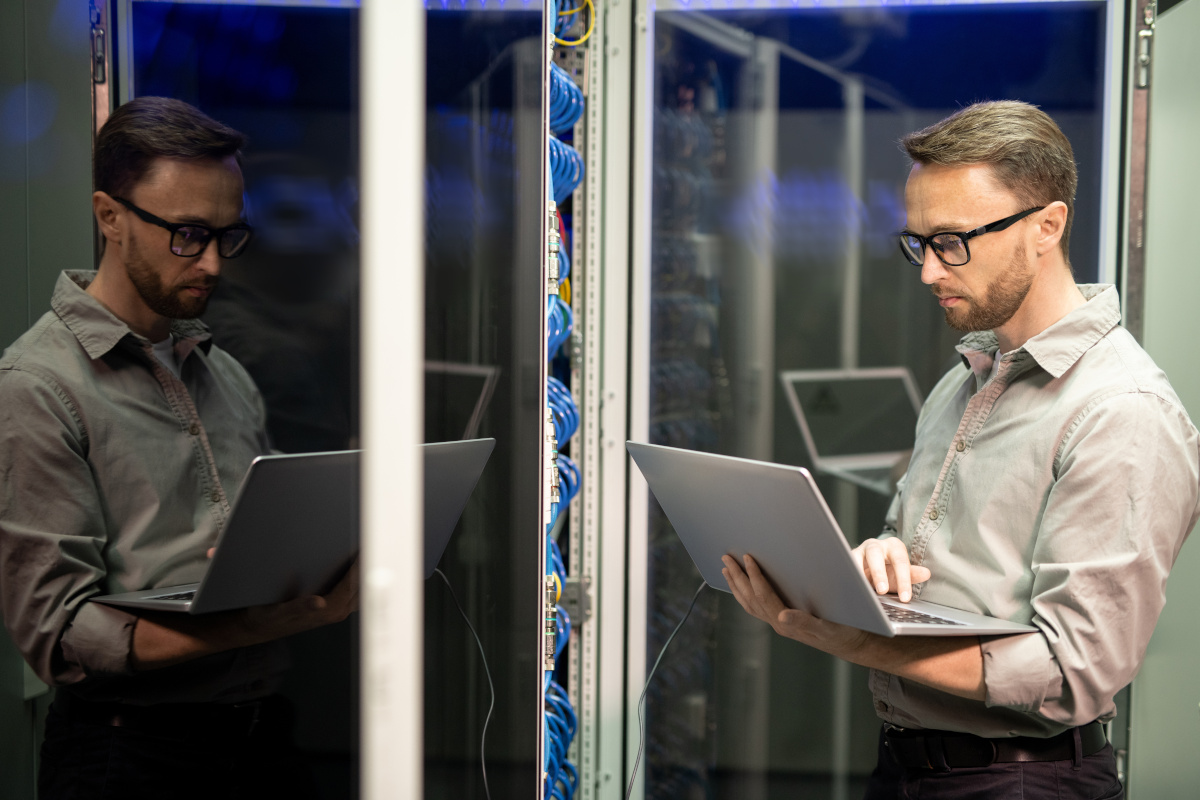 Every business needs efficient technology to keep booming. However, in the present age, with the increasing technology, the number of setbacks and problems which come with it has increased too. While companies have an IT department to do the job reasonably well, there are instances when even they fall out. So, what do you do in such a situation? You hire the best in business, simple. At BTS technologies, we provide our valuable customers with outstanding IT services. With our help, many companies have gotten the technological problems off their plate and solely focused on their business and personal lives. If you are a firm that plans on hiring Managed IT Providers, how about taking a look at us and learning why we might just be your call for help?
The Birth of BTS Technologies
Business Telephone Systems, better known as BTS Technologies, was formed back in 1976. The company was initially registered as a firm to deal in the buying and selling of telecom equipment when it became legal in the United States. However, we soon realized that while setting companies up with tech equipment was necessary, teaching them its proper use was crucial too. Hence began the journey of helping people with the matters of technology.
Today, BTS Technologies takes pride in not only helping our customers in managing IT. But also helping them gain the best services in equipment, carriers, and tech programs to manage their costs.
At BTS, we assure you that while you may be the expert in your line of business, we are the expert in security and technological solutions. As a result, opting for us will not only be in your best interest, but we will also provide you with the best managed IT solutions.
What Managed IT Services Does BTS Technologies Provide?
Our company has come a long way from selling telecom equipment and has envolved into helping people resolve their issues. However, one thing BTS has stood firm on is our commitment to provide services beyond expectations and to make our customer's business keep moving forward.
We enable companies to focus on running their business and leaving the technical aspects to us. With years of experience, the company now specializes in a number of areas when it comes to managing IT. Here are some of them:
1. Understands the Requirements of the Company
One thing that a lot of managing services fail to understand is that no two companies are the same. Each company is different. While the problems may seem the same for the two in some aspects, their solutions are always different.
Hence, BTS takes in and fully understands the client's problems and what requirements they might have. Once we are sure of your company's needs and priorities, that is when we start finding the best solutions for you.
In short, BTS doesn't try to fit the company into the solution but instead creates a solution specially curated for you. We also guide our customers through the problems and provide them with all options they can opt for and that are in their best interest. With such tactics, not only we have provided excellent solutions but have formed a trustworthy relationship with our clients.
2. Efficient Working
Though BTS specializes in finding the best solutions, implementing them efficiently is the managing service's best forte. The IT managing service provider understands that the technological aspect of every company is its backbone. One minor inconvenience can lead to delays that result in significant losses. BTS is one call away from fixing whatever technological and IT-related issues a company has developed. Our efficient work and fast service will provide a rapid resolution to the issue, giving the employees a peaceful and hassle-free environment to work in.
3. Continuous Testing and Monitoring
The best thing about the BTS management services in IT is how efficient and alert our services are. While finding immediate solutions to problems is one of our key areas, another great thing about us is our trials and testing services.
BTS continuously monitors the functioning devices of all its customers to ensure that they work well. Once it detects even a minor problem, BTS fixes it before it becomes a hassle for you – often before you even realize there was an issue.
Moreover, as technology advances we also search for better and more innovative ways to take your company one step ahead of your competitors.
4. Security to Its Finest
With continuous monitoring, fast solutions, and ensuring that you move ahead with the changing IT world, BTS provides companies with peace of mind in their technology solution.
Apart from this, the security we provide is top-notch. With the advancement in technology, cyber-crimes have increased too. BTS understands this and works towards forming a strict cyber security system. Your data will remain safe from any malware or internet threat with our provided services.
Small Businesses and Their Need for Hiring Managed Security Services
While big businesses were more prone to a cyber-attack in the past, the roles have reversed now. Recent studies show that 43 percent of cybercriminals are more likely to attack a small business. This is because while big businesses have the means to a well-secured data system, 31 percent of small businesses don't.
So, what happens next?
Well, many small businesses which suffer a cyber intrusion that results in a loss of data end up going out of business. This is because once breached, the recovery process can be tremendously expensive – all while you're unable to function effectively in the meantime. At BTS, we understand this issue and how eight out of ten small businesses don't have a solid managed IT and security plan.
Accordingly, we offer our services to all companies irrespective of size. BTS understands the customers' demands and their financial limits and guides them through a budgeted plan that will work well for them.
BTS Technologies' core belief and value is to solve our partner's problems. So whether it is a small firm or a multi-national company, each will equally benefit from some of the key advantages which BTS offers, along with their different security and management systems.
Why You Should Choose BTS Technologies As Your IT Management Service
While the services at BTS are impeccable, the advantages it gives are genuinely worth the price you pay us. From our core values to the morals we stand on, we are all directly inclined towards providing a more efficient and safe form of management that clients can benefit from.
If you are a company searching for an IT management firm but want to understand what services and values you will benefit from, then hop on below. BTS offers many benefits to its users, along with its extraordinary security and management services.
1. Protected Network
In this day and age, every business, big or small, requires a computer network for easy and streamlined communication, data sharing, etc. While these networks are highly secured, it takes only a minor disruption in the system or a breach in the network for all the data to be deleted or stolen. BTS ensures the security of this protected network and provide you with a stable and secured working system.
2. Increase in the Speed of Workflow
Anyone who has worked with substandard networks would tell you about countless bad experiences that they have had with them, be it hours of time lost or poor network performance during crucial moments. Bad networks just cause a whole lot of inconvenience that can have a significant negative effect on your company's workflow, which is why you should invest in an innovative and effective IT service that provides you with a well-managed and problem-free network. BTS understands that a consistent workflow is what will get your business to succeed, which is why we strive to provide you with the best network and support.
3. Employee Efficiency
A company pays its employees hefty amounts of money to get the desired results and outcomes they require. However, with slower workflow or unprotected networks, the employee efficiency can be disrupted. BTS provides you with proper management and security; not only will the workflow become streamlined, but the employee efficiency will touch the charts too. With employees' efficiency increasing, the company will deliver better results.
4. Peaceful and Smooth Work Life
With interrupted systems and loss of data, a company not only faces enormous losses, but the employees become demotivated too. Anyone who has faced extreme interruption with networks and security breaches in their work can vouch for how annoying and demotivating it is. Imagine working hard towards a project and losing it because of an error or hack. How frustrated would you be? BTS prevents such events from happening and ensures their clients that employees will have a smooth and peaceful work experience. With better security and technological management, employees will be motivated to work better and deliver outstanding results. This, in turn, will benefit the company.
5. Constant Trial and Fixing
While solving significant issues in the systems is a specialty of BTS, our management service does not neglect the more minor matters. BTS understands that, if ignored, these small issues can create more significant problems that will become a disruption in your smooth workflow. We continuously analyze your systems and fix a bugs before you even know about them. More importantly, BTS also realizes that the technology of today is not the technology of yesterday, and the technology of the future will be different too. BTS is working towards more efficient solutions and providing guidance to our clients regarding updates that will benefit them.
6. Reduce Money and Time Loss
Your company will show better financial results with improved workflow, motivated employees, and lesser inconvenience in the systems. All this will not only save a company their hard-earned money, but the employees and employers will save time too.
Selecting BTS as your IT management service will greatly benefit you with respect to money, time, and efficiency.
How Will Our Managed IT Services Keep You a Step Ahead Of Your Competitors?
What every company wants is to become the leading name in their line of business. However, while hard work and utmost determination can get you there, proper management is vital. This is where BTS technologies can become your holy grail.
If all the above reasons weren't sufficient for you to understand why we might be your one-stop solution to a better outcome, then worry not. We have a lot more in store to convince you that why our managed IT services might give you a step ahead of your competitors?
BTS understands that issues that need to be resolved can occur at any time of the day. Our services are available 24/7 throughout the year.
The company has a number of set values that they follow. The core values help the company stick to its morals and deliver what they promise.
The company also understands that while providing the users with an efficient solution is essential, guiding them on how to solve specific issues is crucial too. Hence, BTS works with a tech utilization and training policy that helps employees understand how fundamental issues within the system can be fixed.
BTS also believes in compassion towards all. Hence, it treats all equally and provides them with great advantages.
Conclusion
Being a businessman or a leader comes with challenges of its own, and these challenges should be tackled through the intense decision making and wise investment of resources; having an excellent and efficient IT system at a reasonable cost is one of them since it will boost your business growth and help you achieve more.
BTS promises to ensure high security and quality management standards when it comes to your technical problems. So, if you are a company searching for an IT management service, we hope you know who to hit up now.
Posted in: Managed IT