May 31st, 2018 by Technology Assurance Group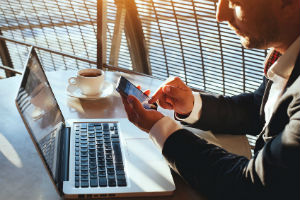 BIRMINGHAM, AL – BTS a leading managed technology services provider, announced today that the company will now be serving as a Virtual CIO (Chief Information Officer) for small to mid-sized business (SMBs) who are looking to focus solely on expansion and revenue growth. BTS will step forward into a vCIO role elevating its position amongst customers that desire a greater level of strategic business guidance.
By not only maintaining the IT infrastructure, planning the technology roadmap and identifying new ways to utilize emerging technologies to enhance SMB productivity its consultation will enable leadership of the SMB to focus exclusively to growth, in order to sustain a competitive advantage. As BTS makes this move, SMBs of the future will not have to deal with the challenges of technology, its rapid growth and the constant stream of changes. Now, BTS has the capacity to join forces with SMBs who want a proactive partnership to accelerate organizational growth.
Find out more by reading our latest press release »
Posted in: Managed IT, Press Releases