September 30th, 2017 by William Wentowski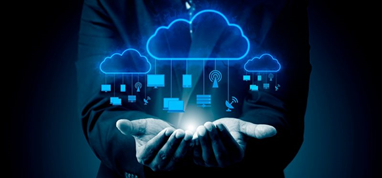 Most enterprises are leveraging cloud services in some capacity. Among the most common uses is data storage, but what about communications?
Recent research from IDC finds that while IT spending for on-premise infrastructure is still high (above 50% in 2016), it's declining as more enterprises shift their budget and their focus toward cloud-based solutions. There are good reasons for this, and ignoring the signs that it's time to upgrade your business phone system can have consequences ranging from increased costs and reduced productivity to poor customer experience.
Is it time for your business to make the switch?
If you're uncertain about moving your communications to the cloud, consider these seven signs that it's time to make the change.
You're Expanding to Multiple Locations

If your organization is adding locations or moving offices, it's an ideal time to look at whether your technology stack is meeting your needs. Cloud based phone systems make it quick and easy to add and remove users as your business and its needs change over time. Managing the hardware associated with premise-based systems becomes increasingly difficult when multiple locations are involved. In contrast, hosted VoIP offers the same service to all employees across geographic locations while keeping the maintenance process streamlined and efficient.

Your Business Is Rapidly Growing

Rapid growth demands scalability. Premise-based solutions take time and resources to expand and upgrade, often requiring businesses to buy equipment based on best-guess forecasts. Meanwhile, a virtual phone system allows you to quickly increase capacity or add applications when you actually need them. Cloud communications also offer easier integration with other cloud-based technologies, such as your CRM or email client, making your business more adaptable as your needs evolve.

Your Workforce is Mobile

Just about every business falls into this category today as the workplace demands more mobility and greater work-from-home support. Cloud communication solutions give your employees the ability to communicate anytime, anywhere and from any device. The cloud also makes it easier for IT teams to add and manage remote users by minimizing related equipment.

Your Equipment Is Outdated

Does your premise-based equipment need an upgrade? Is it simply near the end of its contract or lifespan? If you answered "yes," this is the ideal opportunity to upgrade to a cloud based phone system rather than sink additional money into your legacy technology. Consider your overall goals and vision of your business to determine if the flexibility offered by the cloud makes sense for you.

Your Costs Are Increasing

While your premise-based system is a sunk cost, there are also ongoing maintenance expenses to consider – particularly if you're dealing with an older phone system or multiple vendors. You may also be paying for features and lines you no longer need. With hosted voice solutions, the provider is responsible for phone system upgrades, uptime and security. This translates to savings related to hardware costs, maintenance and even energy, since you'll spend less money on powering and regulating equipment and servers.

You Need Productivity Improvements

Unless you upgraded your premise-based phone system in recent years, chances are it only includes basic telephony features and is minimally integrated with your other business processes – if at all. This may also mean that you're supplementing with other vendors and services to support modern needs like chat, team messaging, video and conferencing. All of this translates to a reduction in overall productivity. Today's cloud unified communications solutions can help you overcome these challenges by allowing employees to manage all communications through in a single, integrated environment, increasing efficiency, productivity and employee satisfaction.

You Need IT to Focus on Other Initiatives

Unless you're in the phone business, maintaining your business phone system is probably not the core skillset of your IT team or the best use of their time. By migrating to a cloud phone service, standard maintenance and installation of the latest software versions are handled by your vendor – allowing you to free up valuable IT resources to focus on projects that are important to your core business.

Businesses make decisions every day – some more critical than others. If your enterprise is still using a premise-based phone system, now is the time to step back and analyze your needs and goals. If you find your company is facing several of the issues discussed here, the time may be right for a switch to cloud communications
source: https://www.shoretel.com/blog/7-signs-it%E2%80%99s-time-upgrade-cloud-communications
Posted in: Managed IT