January 6th, 2021 by Brian Wakefield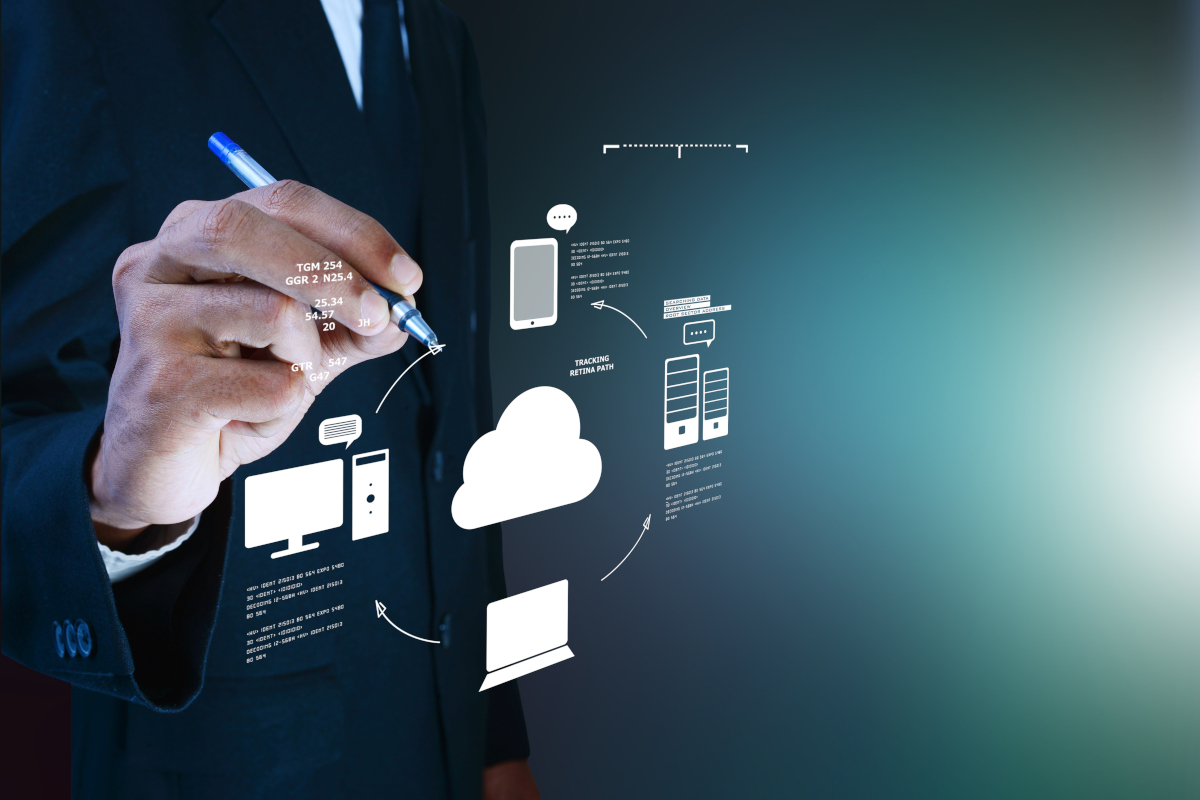 With all the uncertainty in business now, we find many customers wanting to make the jump to the "Cloud" with their IT, phone, and security infrastructure. But, is the cloud right for you? Why do companies seem so eager to make the move now? I want to explore the top four reasons we see companies making the move.
Work-from-Home – WFH has been a huge driver in cloud adoption over the last year. We have all dealt with lockdowns, social distancing, and business restrictions since the beginning of the Covid-19 pandemic. Having your technology in the cloud makes it easier for your employees to access your systems, and continue working, without sacrificing security, or having to worry about the devices they use. There is no need to deploy Virtual Private Networking (VPN) capabilities to you employees, or open dangerous holes in your office security perimeter to allow access to your systems. Also, your employees can remain connected and collaborative using tools such as Microsoft 365 and Microsoft Teams.
Bring-Your-Own-Device (BYOD) – In today's world, employees expect to have access to the data required to do their job from multiple devices. These can include cell phones, laptops, desktops, and tablets. There can also be multiple operating systems across these devices including Windows, Linux, iOS, and Android. By positioning your data in the cloud, you can easily allow access from multiple device and OS types without losing control of the data your company relies on. By allowing access to the data through Microsoft Remote Apps, or Windows Virtual Desktop, the data remains in the cloud and the user can be prevented from downloading the data to the local device, all while working in the familiar Windows 10 environment.
Scalability – Using cloud-based IT infrastructure allows you to scale up, or down, as needed. You only pay for the services you need at the time. There is no need to buy oversized hardware and licensing in anticipation of expansion that may, or may not, happen within the lifetime of the systems. The Microsoft Azure cloud gives you almost unlimited scalability and access to advanced features such as AI, Machine Learning, and Advanced Databases. All of this can be deployed at a speed and cost that is all but impossible to recreate with on-premises infrastructure.
Security and Compliance – The Microsoft Azure cloud and Windows Virtual Desktop allow you to take advantage of built-in security services to securely store all your employee and company data rather than having the data exist on local desktops. Use the cloud to leverage advanced security offerings such as Azure Firewall, Azure Security Center, Azure Sentinel, and Microsoft Defender ATP to provide end to end security. A multi-layer security approach can include role-based access control (RBAC), multi-factor authentication, and conditional access to manage risks before granting access to the environment. Microsoft Azure and Windows Virtual Desktop are also certified to be compliant with multiple standards such as HIPAA, PCI, ISO 27001, FedRAMP High for Commercial, and others. No one can guarantee you will never be faced with a security threat, but, having your systems in the cloud can give you the best shot at surviving the inevitable attack.
These are just the top reasons we see companies looking to make the move to the cloud. The flexibility of the services provided can help you make your company much more productive, and nimble, and a myriad of ways. If you are considering a transition to the cloud for an of your technology systems, please contact us so we can help you design a system to meet your objectives.
Posted in: Managed IT, Hybrid / Remote Workforce