April 13th, 2022 by Roger Wentowski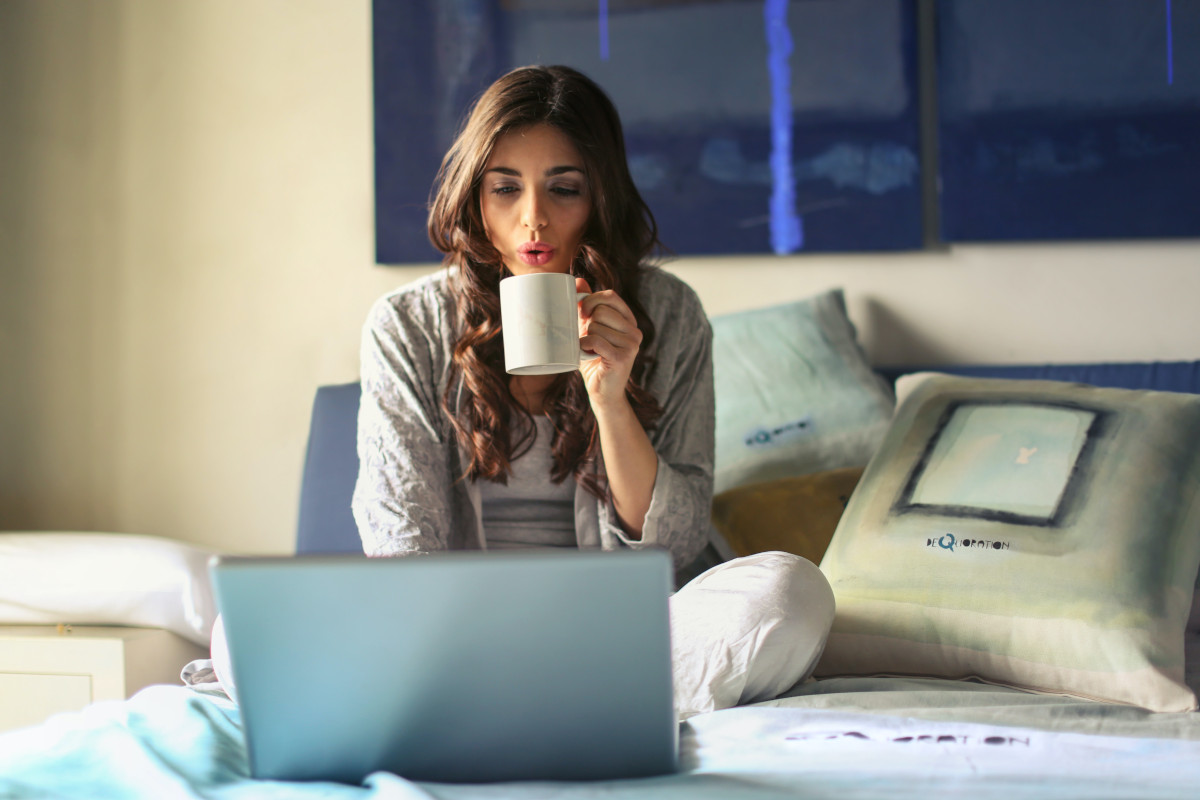 Pre-pandemic, the idea of flexible or remote working was on the rise. Nonetheless, it became a norm when the pandemic happened. This was the time when employers and employees explored the remote work culture and got familiar with it. This further led to the emergence of the hybrid work model. The hybrid work model is indeed shaping the world of work as we know it. Hybrid working seemed to be the next step post-pandemic as business owners looking to bring employees safely back to the office.
If your organization is considering implementing the hybrid working model but still haven't, then you might find our guide useful as we provide you a detailed understanding of all aspects of this model and what technologies you may need to implement it successfully in your organizational landscape. Put simply, the right hybrid model for every company largely depends on the organization of your business and team requirements.
Hybrid Working Model Explained
As the name suggests hybrid working model focuses on allowing the employee to work part-time in the workplace and part-time remotely. It is a blended style of work model that combines the benefits of both remote and office format, thereby providing a better arrangement for staff and the company.
As per a survey conducted, 15 percent of the business owners said that over half of their team worked from home regularly before the pandemic. However, this percentage is likely to increase to 40 percent post-pandemic. 
This is because of the growing popularity of this model in the market.
Top Reasons for the Ongoing Popularity of the Hybrid Working Model
The hybrid model provides the blanket term that describes a working model where employees can split their time between the office and home. Indeed by design, this style of work model promotes both agility and flexibility. It allows workers to tap optimum benefits of both in-person and remote work.
According to research conducted by Accenture, both workers and employers overwhelmingly preferred a hybrid environment. The study showed that 83 percent of the workers preferred the hybrid working model while 63 percent of the companies have already adopted it as a productivity anywhere work model.
When planned carefully and strategically, the hybrid working model can improve your organization in several ways. This includes the following:
Improved Productivity

One of the top reasons for the hybrid model's ongoing popularity is the flexibility it provides to employees. It empowers them to work to their strengths, leading to improved productivity and performance.  

The hybrid working model encourages a culture that views remote work as a positive alternative to successfully carrying on and completing deep focus tasks at home and office. Moreover, through this work model, teams can find a better balance between collaboration and creativity.

Additionally, as the hybrid work model is a blend of both remote and office, it gives employees the flexibility to thrive in an office setting or at home wherever they are more productive.

Improved Worker Satisfaction

Indeed to improve and experience employee satisfaction, autonomy is crucial. 

And no wonder this is the second biggest advantage of implementing the hybrid working model. The blended working model provides team members full autonomy and decision-making power, thereby sky-rocketing their satisfaction levels.

It is crucial to understand that autonomy is essential for both remote and on-site workers. This is especially vital for employees who decide to return to work after remote working. Autonomy will allow these employees to feel trusted to get work done without a manager supervising or standing by them.

More Opportunities for Continuous Learning

Many companies are driven by performance. The output-focused approach hence doesn't enable the long-term development of employees. Furthermore, high productivity and performance can mask an exhausted workforce.

However, the beauty of the hybrid working model is that workers have the opportunities for continuous learning. They can choose to work when they want, so they can work outside the routine work hours and focus on getting their work done peacefully without being distracted or disturbed. Put simply, this type of work model creates everyday opportunities for employees to learn and reflect. It gives them the margin to sit back and ponder their performance and tap new ways to generate better output without burning out.

When a regular workday comprises back-to-back meetings, it can become difficult to process information and reflect on things. Therefore, the hybrid model can work for businesses that believe in driving performance and employee growth. The model encourages your employees to take time for learning, reflection, and development.

Excellent Team Collaboration and Work Relationship Development

Virtual conferences and meetings play a pivotal role in ensuring excellent team collaboration and work relationships when it comes to hybrid work. Remote work tools help ensure better team collaboration and communication. At the same time, it helps individuals across teams and departments strengthen work relationships and get the job done more efficiently.

Improved Workers' Mental Health

Studies reveal that work-life balance is an essential aspect of a healthy and thriving work environment. And a hybrid working model enables just that. It empowers every employee to fit their life and work together in a way that works for them the best. This further lowers stress and prevents burnout.
Tips to Implement a Hybrid Working Model
If you want to implement a hybrid working model, then it needs to be organization-wide. It is important for managers across the departments to collaborate and come together to create a winning hybrid working model strategy. Here are the steps you need to focus on for smooth implementation:
Conduct organizational research such as survey team leaders, line managers, and employees to find out what they want and need
Clarify responsibilities, roles, and expectations. This includes both employees and managers. You need to be very clear on which employees will be undertaking hybrid roles and those managers who will help and manage the implementation process
Ensure both your tech environment and IT infrastructure are based on the hybrid model.
Make sure to integrate communication and collaboration tools at every level of the organization and both remotely and on-site.
Both formulate and streamline the processes, thereby capitalizing on the strengths of a hybrid model.
Determine how the hybrid work model ties with your work policies and supports your business, ensuring they complement one another
Create office schedules for managing workplace traffic and at the same time provide employees flexibility
Update relevant procedures and policies related to IT expenses, usage, data compliance, and protection
Regularly review the model to see what is working and what is not.
Ensure your company's culture and employee well-being are interwoven through the strategy
Here are some more tips to help a hybrid workspace run seamlessly and smoothly:
Encourage your team members to decide their work and life balance. Give them the power to creatively blend family, work, and personal obligations as long as the desired outcomes are delivered and met. Moreover, you can also allow team members to negotiate the sharing of work obligations as needed.
Be flexible on virtual appearance and dress code. Give them the flexibility to decide their background of choice and dress code on a video conference as long as those preferences are appropriate and not distasteful.
Make sure to prioritize empathetic listening and communication. This applies to both executive leadership and managers. However, make sure to keep employees well-informed about the matters that may affect them. Also, actively identify signs if an employee is suffering or struggling from remote work fatigue and discuss ways to help them work through it.
Collectively determine response times between team members and managers with various collaboration modalities. Let's say you can agree with team members to respond to voice or chat within two hours so that there is no delay in urgent work, and pressing deadlines are successfully met even when employees are not on-site.
Make sure to set limits on meeting so that time is not wasted. When setting limits, involve team members to determine the meeting's timings, location, and duration. These meetings should strive for equal opportunity participation.
Technologies to Make the Hybrid Working Model a Fit for Your Business
As you try to integrate the hybrid work mode, it is important that the model is functional and flexible. To ensure the best results, you must have the right technologies that facilitate a hybrid working model. Here are some technologies that we recommend business owners across industries to create an optimal hybrid workplace:
Cloud Productivity Tools

These tools are crucial more than ever. They can truly help decentralize the workforce and facilitate the transition between the workplace and home with both efficiency and security. Cloud productivity tools can help workers log in from anywhere and start their work where they left off while maintaining overall enterprise access and security.

Document Management

Document management tools like file sharing are excellent for supporting remote and hybrid workers to store and share electronic files quickly and safely. The file-sharing tool can ensure easy transfers of documents, software, videos, and more. Moreover, it can be customized, allowing you to control file access down who can edit, delete and see within an organization.

VoIP Solutions

VoIP, also known as voice-over-internet protocol solutions, is also feasible and recommended for blended or remote working. Your business can partner with a trusted VoIP partner to develop a customized solution with features that work best for your business and remote employees.

In general, VoIP solutions allow you to receive and place phone calls over the internet from anywhere. All you need is good internet connectivity to enjoy all the top features. VOIP helps convert your voice into a digital signal, thereby allowing you to make a phone call directly from your VoIP phone, computer, or any other data-driven device, thereby facilitating workers to communicate with clients, partners and colleagues on the go and from anywhere. 

Although VoIP technology is not new, it is becoming a definitive choice for businesses now because of the rise of broadband and cloud technology. According to the FCC (Federal Communications Commission) data, nearly 93.5 percent of the people in the US have access to high-speed internet, thereby making VoIP a feasible option for those who want to stay connected regardless of their location.

When investing in VoIP solutions, look for a partner that can provide you with the best services and features, taking your business to newer heights. Some of the top features to look for are call holding, conference tools, call barging, call forwarding, caller ID, call recording, and auto attendant.

Project Management Tools

There are various project management tools in the market that allow you to keep on top of all the tasks and stay abreast with priority work in a streamlined manner. Besides this, project management tools help keep things organized. And you know what this means? It can automatically give your remote team structure while ensuring everyone understands the project statuses and are clear about the deadlines. This will further facilitate teams to work cohesively and responsibly.

When it comes to implementing a hybrid work model in your business, look for a trusted and reliable IT service partner. A reliable and seasoned IT partner like BTS technologies can provide you with a wide range of IT tools and solutions to smoothly and seamlessly implement the hybrid model in your business.
At BTS technologies, we strive to provide customized solutions that work best for your employees and business alike. We offer a wide range of tools like IT, cyber security, VoIP, data management, and cloud solutions.
Discuss your needs with us, and we'll provide you with the best and easy-to-integrate tools to make the implementation process of a hybrid work model feasible and successful. Contact us today. Give us a chance to help you. We have helped hundreds of businesses transition to a hybrid work model; we can assist you with it too. Schedule a consultation with us now. Let's take the next step forward into the future.
Posted in: Hybrid / Remote Workforce