January 13th, 2022 by Brian Wakefield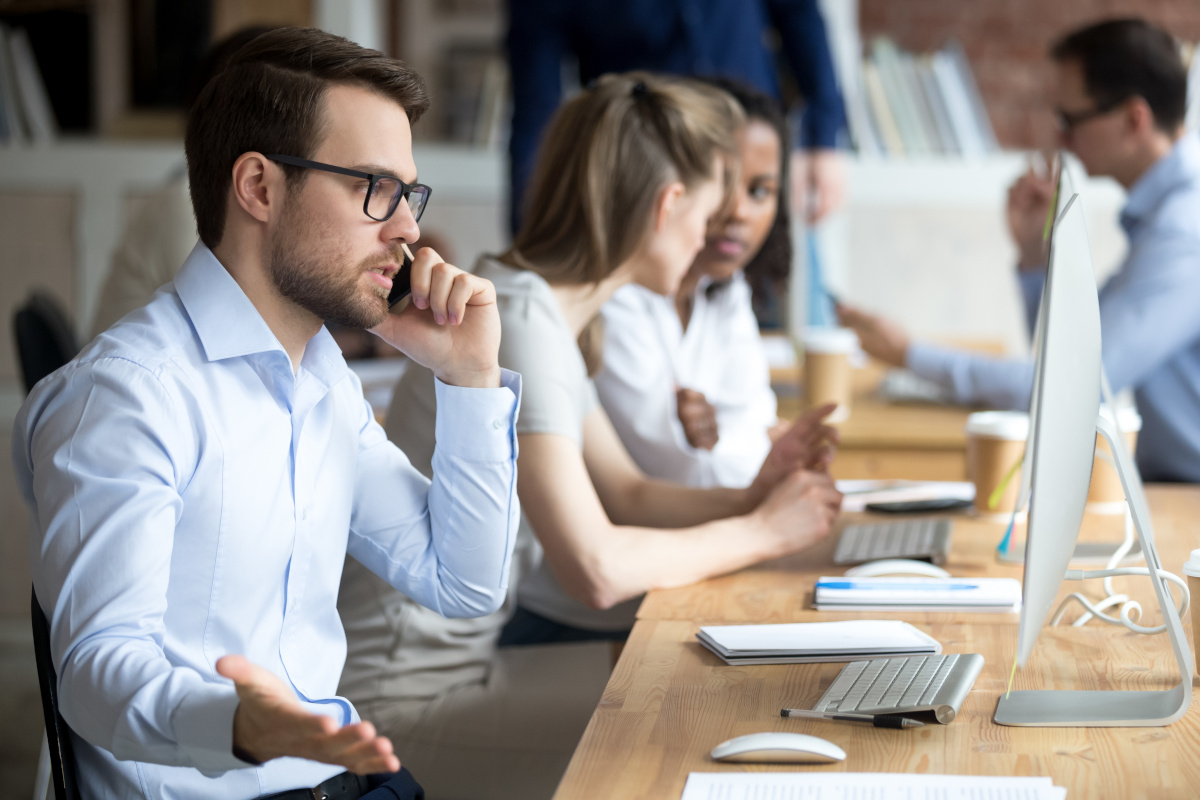 Successful partnerships last for years. These are only possible when you invest time and energy into finding the right service provider for your business. In this post, that's precisely what we will help you with. We will provide you with the best tips on selecting the right VoIP partner for your small and medium-sized business. Take a look:
With hundreds of VoIP service providers claiming them to be the best can often make the selection process difficult. But don't worry, let us help navigate you through the selection process and make an informed choice.
Evaluate Service Options
First things first, narrow down your choices based on the service offerings. For example, do you want premise-based or hosted VoIP services? A premise-based system requires initial hardware and equipment but provides more network control. However, a hosted VoIP system gives you the flexibility of call flow routed through an off-site location via the cloud. The hosted VoIP service provider maintains the system control and settings and is responsible for its maintenance. With hosted VoIP, you can enjoy big savings on upfront costs while providing excellent services on call to both partners and customers alike.
Determine Top Features Most Crucial to Your Business
It is important to understand that not all VoIP service providers offer the same features. Features may vary from service provider to service provider. The top features business owners opt for mostly include the following:
Caller ID
Call forwarding
Follow me
Advanced Call Management
Call Routing
Auto Attendant
Business Text Messaging
Call Analytics
Conference Bridge
Custom Music on Hold
Custom Ringback and more
Therefore, one of the factors that may impact your VoIP partner selection is the feature offerings. The best way to select a partner is to first determine which features your business requires. Therefore, first you have to understand the current gaps and goals. For example, if you have busy phone lines, you would find an auto-assistant or IVR feature most useful for immediately greeting callers and routing their calls. This feature will help free up your staff and receptionist and provide excellent customer service. Likewise, the call forwarding feature might be helpful for businesses that have remote workers located in different parts of the world.
Ask for a Demo
If you are unsure who to partner with, you can always request a demo from potential VoIP service partners. This is a great way to familiarize yourself with their products and services. Besides this, you can also determine the quality of the call and access if it is as good and clear as you desire. Remember that the demo is not only for getting to know their offerings but also a test-drive for their customer service, thereby helping you decide whether or not they are the right partner for your business.
Read Reviews and Customer Testimonial
Another way to shortlist your search and find the best VoIP service partner is to read customer testimonials and reviews. Browse through trusted customer review websites to see what customers have to say about the services of VoIP partners that you wish to work with. This can be extremely helpful for you to make your selection.
Compare Prices
Big cost savings may be one of the key factors for moving to VoIP. However, you still have to research the market to find a provider that provides you with the best service and pricing. Remember that, some VoIP providers may charge additional fees for their services
As VoIP is not a one-size-fits-all service, the potential VoIP service partner should be transparent about their service offerings and how much they are likely to charge you. Whether you're clear about pricing and service plans, you can compare your options in a much better way and make your decision confidently.
For more information or for assistance with quality VoIP services contact us. At BTS Technologies, we have established a stellar market reputation as a trusted VoIP service provider. We can help you too.
Posted in: VoIP