July 17th, 2022 by Brian Wakefield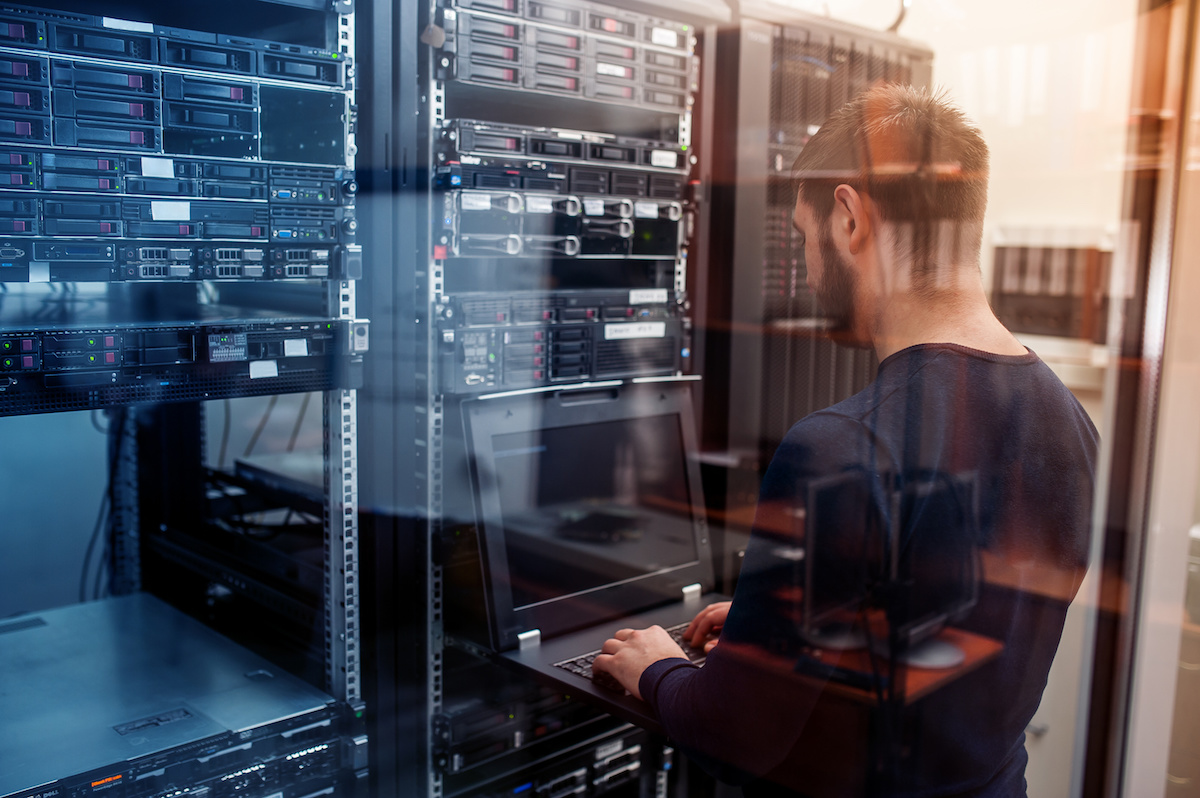 The world of technology has evolved majorly over the years. However, while technology has advanced, the risk of cyber-attacks has increased too. Businesses these days function fully on computers. While protective strategies like firewall and cloud services were sufficient to protect data a few years ago, that is not the case now.
This is because cybercriminals have become more innovative and, with evolving technology, have developed their hacking methods too. One glitch in your system or neglect can cause your company to fall into disarray. Hence, having a proper solution for such problems is essential. What is it? Well, establishing good cyber security for your business. Interested to find out more about it? Hop on below.
Why Having Proper Cyber Security is Important for any Business
Your business is established on the most crucial data, and protecting it should be your utmost priority. Hence, Cyber security is one of the best decisions you can make for your business. Here are several reasons why cyber security would benefit your business and help you flourish to greater heights.
1. Keeps your Business Reputation Intact
In the present world, many businesses are competing for the target demographic. The market has become saturated, and each company is trying to climb on top and achieve greater heights.
Hence, ensuring that your reputation remains intact is essential to keeping an established name in the industry. Therefore cyber security should be one of your main strategies. This is because a tiny data breach can weaken your trust with your clients.
2. Enhances the Viability of Remote Working
The post-pandemic world rapidly adjusting to a remote style of working. However, while a remote, and hybrid form of work, has generally helped and is quite convenient for many people and companies, it also increases the chance of data breaches and the threat to sensitive organization information.
This is because a remote workforce dramatically increases the number of potentially vulnerable attack vectors that cybercriminals can exploit to access data and steal crucial information or install ransomware. Hence, establishing cyber security for businesses remains essential in such instances too.
3. Enhanced Data Management
The loss of data is the worst nightmare for any company, without any doubt. This is because data is an asset for any company, and any breach can lead to significant losses. Hence, one form of cyber security happens to be data management too.
Companies should maintain backups of their data and ensure that they have a protected firewall and cloud service to store and protect it. This will not only improve the risk of cyber-attacks but also bring better efficiency to any business's functionality.
4. Protects Personal Information
The present digital age holds your personal information as one of the major commodities. However, the breach in data can cause cyber attackers to get hold of your or your employee's personal information or other sets of essential data of your company.
This accessed personal information can be used against companies and cause them losses of millions. Hence, having a proper cyber security strategy is vital to protect your personal information.
5. Allows Employees to Work Safely
With their personal information protected and many other forms of communication intact within the company's server, your employees will feel safe to work too. This is because they can work safely and efficiently once they understand that the company is taking all standard measures to protect their information. This, in turn, will bring out better outcomes for the company.
6. Improves Confidence and Trust
Once you have a properly established cyber security system, the trust between your company, employees, and clients will eventually strengthen. This is because clients will realize that your company is putting in efforts towards better production, management, and ensuring that your data remains safe. They will automatically feel more confident purchasing your products and using other services.
Where Can You Receive the Best Desired Cyber Security Service?
Many security firms offer excellent services. However, no one does it better than BTS.
BTS Technologies was founded in 1976 as Business Telephone Systems, and quickly discovered that the real service was not in selling telecom equipment but in helping our customers best utilize their technology.
Hence, BTS changed its name to BTS Technologies and since then has been working with businesses to provide cyber security and other IT solutions to those that need it.
Cyber security is one of the most important aspects of any company. If this article helped you understand the benefits proper cyber security brings, then we hope to hear from you regarding your cyber security needs.
Posted in: Cyber Security