BTS Technologies Newsletter for July 2017

---
Contents
Protect Your Business From Ransomware
Download BTS' latest eBook on "5 Common Disasters that Strike Small Businesses.". It is a quick overview of the, you guessed it, most common ways business data is stolen, damaged and lost. That is a little preview to the bigger topic of Ransomware that needs to be addressed.
Ransomware is nothing new. The first widely accept case of Ransomware occurred in 1989 as an AIDS awareness campaign by Dr. Joseph Popp. He had a computer magazine include 8.5" floppy disks in their regular distribution with a simple questionnaire informing the user of their risk of contracting HIV/AIDS. Innocent enough at first, the floppy went on to change the names of all the user's files and instructed the user to mail $189 to a post office box in Panama.
While this was only done to prove a point about the spread of HIV/AIDS, it was the start of something bigger and more insidious. Skip to 2005 and 2006. More Ransomware appeared in the forms of Gpcode, Krotten and Cryzip. These mostly affected larger and more IT-heavy institutions and were not nearly as damaging as the Ransomware to come. In 2016, Cryptolocker appeared and made use of Cryptocurrencies (Bitcoin) to provide a degree of anonymity to the cybercriminals, allowing them to process payments and make $30 million dollars in just over 100 days from an estimated .4% of infected users (estimates from Dell Secureworks).
Then the world was rocked by WannaCry. In roughly 72 hours, it had infected 200,000 systems globally. It arrived in many forms and disguised itself as the most common file types and then some. This time the attack was largely stopped by a security researcher figuring out how the ransomware called home to check in and by people regularly updating their operating system.
This is just the latest high-profile Ransomware. Because of the financial incentive, more and more malicious encryption software is deployed every day. As noted in our eBook (download it already!), Ransomware attacks were up 6000% in 2016. It is only getting worse, and your business needs to take steps to prevent it and the more steps you take the better.
Your network security is like a 3-legged stool. It is the minimum number of legs to make it a reasonable stool and any less is a disaster. Your business needs to have:
Managed firewall with content filtering
Managed Back-up and Recovery for when something does get through (it will)
Managed network with Anti-virus, regular updates, security audits and user training, etc.
Every step beyond makes your business safer and an incident less likely to occur. Keep an eye out for user training sessions in the near future. These will help your business by educating your employees on the do's and don'ts of IT security.
Lastly, if you do not know where to begin please call your BTS Technologies rep to discuss what is currently being done for your business and what more can be done. If you don't know your rep call (205) 290-8511 and we can assign you one.
---
Why Should a Small Business Choose Managed Services?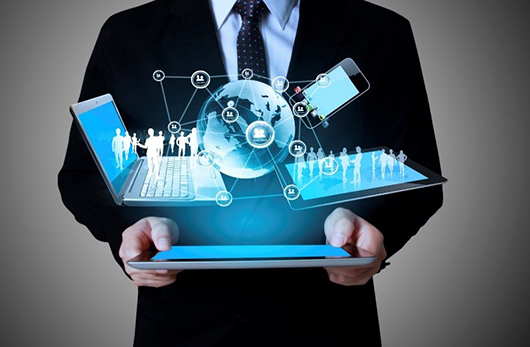 There are almost as many reasons as there are small businesses! CompTIA research finds that small businesses' drivers for leveraging managed services can range from the desire to reduce costs to the belief that an outside party can provide top-notch security, uptime, and general peace of mind. Here are the top ten most common reasons:
Improved security
Proactive approach to IT problems
Better uptime
Gain access to newer technologies
Cost savings over in-house IT
Peace of mind
Free internal staff for strategic work
Tap into cloud solutions
Lack of internal IT
Handle remote office IT
Let's take a closer look at the top five:
1. Enhanced Security
Laptops, desktops, smartphones, applications, tablets, servers, operating systems, browsers, wearable technology ,and the like all store and transmit data and thus require the strictest security measures. No small business wants to be the next headline in a high-profile data breach or data loss incident.
It is especially important for doctor's offices to work with a HIPAA compliant IT solutions provider, one who understands HIPAA regulations and how to supplement them with additional managed security protocol, policies and procedures. The Anthem data breach implicated one-third of Americans and compromised the medical data of nearly 100 million individuals.
2. Proactive Approach to IT Problems
You don't want to have to worry about your daily IT operations or have to second-guess the reliability and speediness of your network connection. Similarly, you don't want to have to worry about what the state of your IT environment will be when you commute in to work each morning. An MSP can provide 24x7x365 coverage for your business. Services like RMM and the security suite detect potential disturbances and vulnerabilities, allowing resolution of these problems before they develop into more critical threats.
3. Maximizing Uptime
Today, every business needs to be completely prepared for emergencies such as power failures, security breaches, data loss, or other disasters that could damage their accounts and credibility. There's a definite need for constant uptime and business continuity. BDR is a turnkey solution to ensure the safety of your business' precious data in any disaster situation. To avoid long-term downtime, your business can leverage an MSP that will keep your IT systems running smoothly and efficiently so you can focus on your core business operations. By outsourcing your basic IT functions, your business will be able to maximize uptime and allocate your internal staff resources to focus on strategic projects and business activities that will help grow your business.
4. Access to Newer Technologies
Small businesses often have over-burdened IT staff with employees who may lack the skills and training for certain tasks or can't handle the whole of the company's network on their own. Not only does IT outsourcing help with having an extra team of IT experts able to troubleshoot and remediate issues that arise, but your business will benefit from having access to the latest technology and business-grade solutions that maintain uptime and profitability, such as remote monitoring and management (RMM), backup and disaster recovery (BDR) and cloud computing. Investing in these tools increases the reliability of your organization's IT infrastructure. Investing in the managed services business model tackles existing labor constraints and prevents your internal IT departments from always having to play catch-up. By working with an MSP, your business can also receive a virtual CIO in addition to the business-grade technology for your IT infrastructure. A vCIO is able to understand and manage the evolving technology landscape – allowing you to plan for the long term and scale your business.
5. Return on Investment / Cost Savings
One of the biggest business values of managed services is greater cost savings. IT budgets consist of many items: hardware costs, software and network infrastructure costs, and maintenance costs, to name a few. Also, the cost of labor is significant for any business, but especially for small businesses that rely on managed services providers. Maybe your company needs to reduce the size of the IT department because the cost of paying your current staff is far too high. It could also be the case that your company has no dedicated IT team and employees are forced to compensate by performing technical tasks that are outside of their core area of expertise, slowing productivity and preventing the business from being able to grow. With the managed services business model, you will be more easily able to predict your IT costs on a month-to-month basis. If your staff's time is freed up to devote to higher value projects that they are properly equipped to manage, overall productivity will increase. Managed services are indeed valuable and will help you to employee productivity and satisfaction and reach your business goals.
---
Ask Your Question / Get An Answer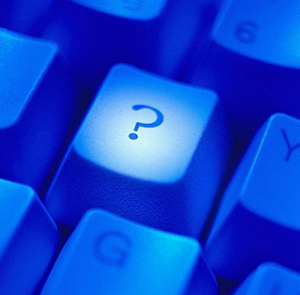 Do you have a technology question that you need answered? Or maybe a "How should I solve this problem?" question? Please send your inquiries to answers@askbts.com. We will respond with the answer, options, or a best path of action to meet your goals.
---
BTS Webinars and Onsite Training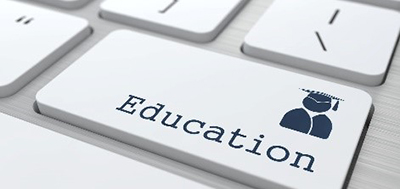 At BTS, we know that any technology is only as good as your ability to use it. To this end, we offer both web-based and onsite training to help our customers get the most out of their technology investments. Whether you need to familiarize a new employee with your phone system, would like a quick refresher class for current employees, or need pointers on a specific topic, BTS is happy to help. Please call BTS Service at (205) 290-8301 to discuss or to schedule a training session specifically tailored to your needs.
---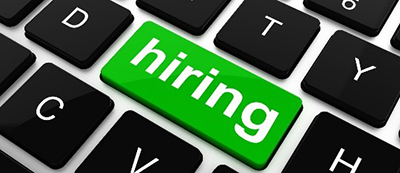 Employment Opportunities
At BTS we are always interested in talking to industrious, enthusiastic people with a passion for the technology industry. If you think you might be a good fit for our excellent team, please feel free to send your resume to hr@askbts.com.
If there is a job opportunity at your organization that you would like us to advertise in our newsletter, please let us know!
---
Make Me Smile!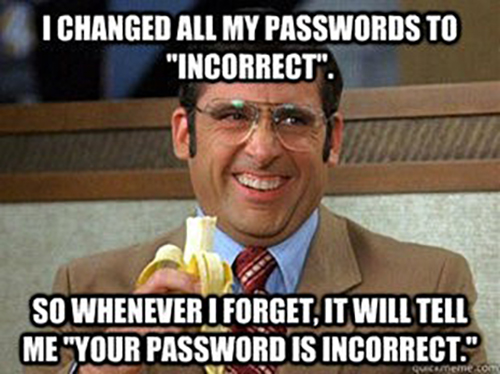 ---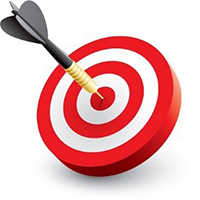 Topic Target
Let us know what you want to hear about and we will put it in our next newsletter. Send us your comments or suggestions to newsletter@askbts.com.
---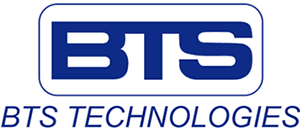 Important Contact Information for BTS
Website: www.askbts.com
Operator: 205-942-6532
Service Desk: 205-290-8301 or service@askbts.com
Sales: (205) 942-6532
Facebook: www.facebook.com/BTSTechnologies
Twitter: twitter.com/BTSTechnologies