BTS Technologies Newsletter for March 2017

---
Is This You?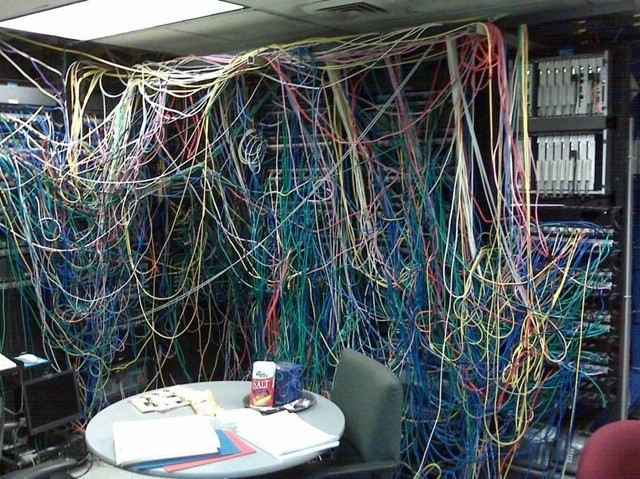 – David Dick
I met with a business last week that was having trouble with their data network. They told me about ongoing problems that they were having with poor network speed, difficulty in administrating the workstations, and fears over a data failure.
The computer switches looked like a dangerous maze of wires that had evolved over-time as the company had grown. Nothing was labeled and nothing was properly mounted. There was no way to "diagnose" a potential problem. Simply moving the gear around was risky to the network. They took the "tape" home every weekend as a safety measure.
My fear was not so much with the maze of wires, but with the lack of a true offsite data backup plan. What if something bad happened and there was a need to recover? Remember the tape that goes home on the weekend in the purse or briefcase? The tape that was probably new six or seven years ago? A back-up that has never, ever, been used or tested? This is real fear.
What happened? The server crashed. No problem - the business has the tape. Except the tape did not run. The tape was six years old. Big problem. The data was corrupted; no files could be recovered. The business had lost everything. Did I mention that they are a multimillion-dollar enterprise with big international presence? The customer faced literally starting over from scratch. Is this you?
What did they do? The business took steps to "clean up their act". First they called a professional managed service provider (MSP). The MSP got the data equipment neatly mounted in a secure rack. They straightened out all the cabling so it was neat and easily administrable. Poor wiring was corrected. Antique and suspect equipment was replaced.
The servers were reestablished with an offsite storage plan at a secure data center. The MSP now monitors the PCs and servers daily for malware and viruses. Data is backed-up hourly, daily, weekly, and monthly. The customer is proactively notified of issues that need attention. The customer now sleeps easy at night and can focus on those international customers. And - business has never been better for them. Give BTS a call. We can do the same for you.
---
Five Key Factors To Understand When Selecting a Cloud Voice Provider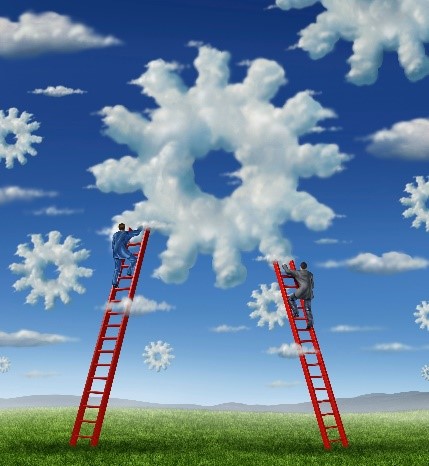 With the appeal of enhanced office productivity and increased profitability, it's no surprise that Cloud Voice (hosted) technology has taken off. As the benefits of this technology continue to stack up, many small and mid-sized businesses are wondering how to choose the right solution. The following outlines the five most important aspects BTS believes you should consider when evaluating cloud voice.
Strong, Local Presence in the Business Community: Even before you consider the solution, selecting the right company to install and service cloud technology is the first step. One of the most important factors to look for is a technology company that operates in the same area that you do. They have a foundational understanding of the market that you are in, they understand the culture, and they can administer customer service very quickly. When your partner has a presence in your community you can instantly make changes and interact directly in case any issues ever come up. Inexperienced remote providers can often hide in the Internet abyss so they don't have to deal with installation problems. Focus on finding a partner that is always willing to meet face-to-face and generate solutions to problems as they arise.
Understand the 3 Critical Factors to Successful Installation: Businesses need to make sure that they are working with a technology company who is well educated in the technical side of a transaction. The three most important factors are Quality of Service, a Proper Router, and POE Switches. Installing a communications system without paying attention to these aspects can instantly jeopardize performance and call clarity. This is where inexperienced companies cause the infamous jitter, latency, and lack of redundancy that annoy many of today's users. When an inexperienced provider sells a boxed "plug and play" solution, the system usually will not work properly. Without properly assessing the network and reorganizing it so everything is streamlined, users experience a messy network with lots of dropped calls in the short-term, and expensive re-installs in the long-term. More experienced providers understand the complexity and can streamline this intricate web of information to deliver better performing cloud voice technology and in some cases, turn their phone system into a profit center.
Offering a Premium/Low Price Model: The problem here is that low-cost solutions usually do nothing for the business in the long-term, as they lack scalability. Business owners are usually prone to purchasing bare-bones systems, but in the long-term these end up being much more expensive, due to the shoddy foundation that low-price systems usually offer. As the business starts to scale, more features become necessary and communication infrastructure grows in complexity. Usually the low-price solutions are limited in their functionality, which means that as the business grows and demands more from their communications infrastructure, they won't be able to get this functionality. Simply put, these limitations usually lead to patchwork solutions that can't stand the test of time. Look for providers who assess your business needs in the long-term and refuse to take the quick cash to eventually leave you with a magnified problem later.
Negotiation Power with the Carrier: Some of the best features of phone systems require successful integration with telecommunication carriers. Local providers have the ability to port numbers, allocate proper bandwidth, and probe the network to determine whether the carrier can support the bandwidth demands you will be placing on them. This is another reason why only local providers are best suited for business interactions.
Long-Term Contracts: Plainly put, only deal with companies that don't require long-term contracts. The fundamental reality of a long-term contract is that it favors an underperforming provider. This misaligns incentives and shifts the transaction in favor of the provider rather than the needs of the customer. Deal with a company that has enough faith in their ability to serve their customers that they propose a month-to-month, cancel-anytime agreement. This will eliminate a lot of providers from the equation but does wonders to ensure that your provider's incentives are aligned with your best interests. Most companies that get caught in those contracts find that they are virtually unbreakable. If you see a long-term contract, run.
By focusing on these criteria, businesses can ensure that they are working with only the best providers, who will leave them with a more powerful, robust and efficient network to run their business.
---
"Para español, oprima el número dos."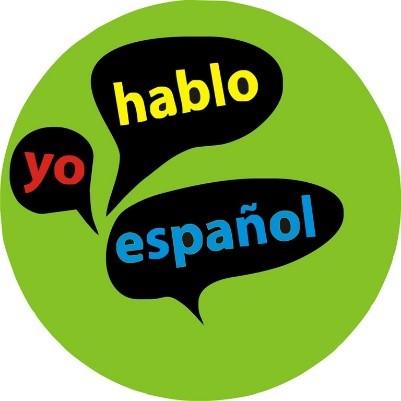 Do you have current or potential customers who are more comfortable with Spanish than English? BTS has scripted and recorded custom Auto Attendant greetings in Spanish for many of our customers, including Honours Golf and AnovoRx. We can do anything from adding a single prompt to direct callers to the extension number of an employee who speaks Spanish to creating entire menus providing information in Spanish.
If you are interested in exploring this option, please call (205) 290-8301 or email kimr@askbts.com.
---
Ask A Question / Get An Answer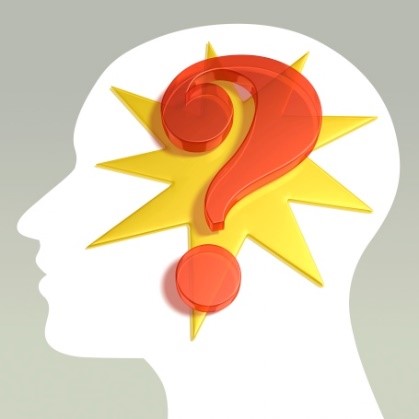 Do you have a technology question that you need answered? Or maybe a "How should I solve this problem?" question? Please send your inquiries to answers@askbts.com. We will respond with the answer, options, or a best path of action to meet your goals.
---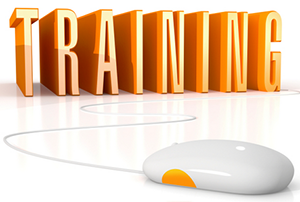 Upcoming Webinars and Onsite Training
At BTS, we know that any technology is only as good as your ability to use it. To this end, we offer both web-based and onsite training to help our customers get the most out of their technology investments. Whether you need to familiarize a new employee with your phone system, would like a quick refresher class for current employees, or need pointers on a specific topic, BTS is happy to help. Please call BTS Service at (205) 290-8301 to discuss or to schedule a training session specifically tailored to your needs.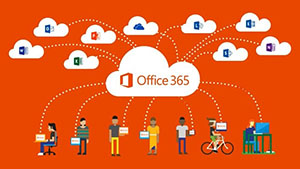 Have you recently migrated to Office 365, or is your company considering making the switch? Systems Trainer/Project Coordinator Tamara Lyman has developed a clear, concise introduction to the suite that will teach you what you need to know! If you would be interested in speaking with Tamara about Office 365, please call (205) 942-6532 and ask for Tamara, or send her an email at tamaral@askbts.com.
Please note that training is always free of charge to our contract customers!
---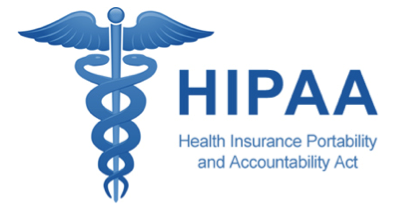 BTS Continues To Be 100% HIPAA Compliant!
At the beginning of this year, all BTS employees renewed their certification in HIPAA Awareness for Business Associates. The Field Engineers also renewed their HIPAA Security certification after reviewing Administrative, Physical, and Technical Safeguards and their implementation.
If you would like to discuss HIPAA compliance with a BTS representative, please give us a call at (205) 942-6532.
---
Job Opportunities
BTS Technologies is looking to add an experienced desktop/server support technician to our team. We provide managed IT Services to companies around Alabama and need to add another Field Service Engineer to our team providing support services to our customers. The Field Service Engineer would be responsible for providing Tier 1 and Tier 2 support for Microsoft Desktop and Microsoft Server environments. The majority of support is provided remotely from the BTS office, but customer site visits are required as well. The new FSE should hold a Microsoft certification, or at a minimum have passed one test in the pursuit of certification. Experience in a field support environment a plus.
If you, or someone you know, have the qualifications and are looking to become part of an exciting team working for a stable company, please send a resume to BrianW@askBTS.com. BTS offers competitive pay, great benefits, and a friendly, employee-centric, work environment. Why not take a look at what we have to offer?
---
Make Me Smile!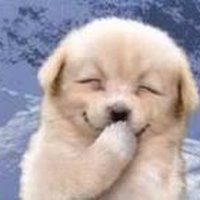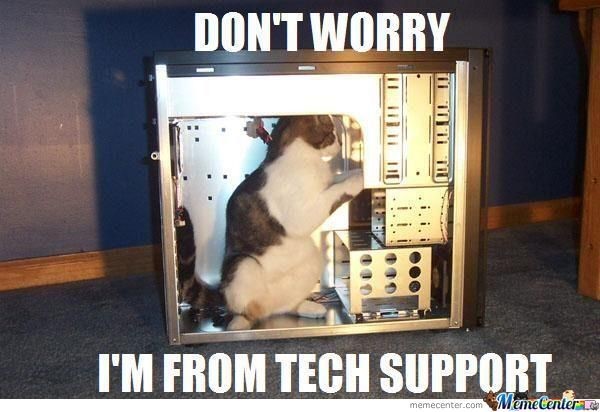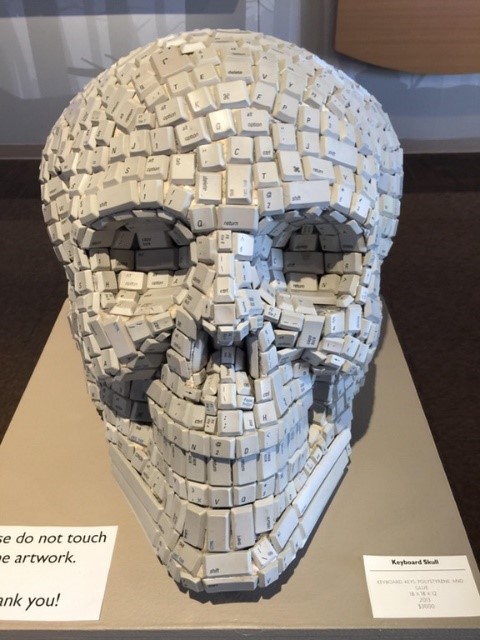 Let us know what you want to hear about and we will put it in our next newsletter. Send us your comments or suggestions to newsletter@askbts.com.