BTS Technologies Newsletter for June 2014
---
Technology at a Glance
Is Your Network Secure?
– David Dick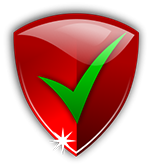 Is your network secure? How many people have left your company with password information in the last few years? Is there something that you should be doing to ensure the data infrastructure is stable? If you are not an IT Manager you probably don't know what a "network assessment" is or what it means. A network assessment is an objective view of your company's data network in terms of functionality and security. It provides insight into vulnerabilities, items that need immediate attention, and a bar of measurement for future growth. BTS can provide your company with an affordable network assessment. It is recommended for every organization and is probably the best single step you can take toward ensuring the health of your corporate data.
Quick Tips for Workstation Security
– Kim Reynolds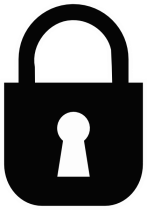 Choose a password that is at least six characters long and includes at least two letters and two numbers.
Change your password at least every six months, and right away in the event of a suspected or actual breach.
Do not store your password in written/readable form.
Position your monitor so that only authorized users may see the information on the screen.
Log off before going to lunch, taking breaks, or leaving at the end of the day.
Have a password-protected screensaver that is activated after ten minutes of inactivity.
Make sure that antivirus software is installed and updated every six months.
Don't click on strange pop-ups about your antivirus being out of date, etcetera.
Make sure your computer is up to date with the most current updates and patches.
Make sure a firewall is installed on your system.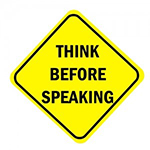 Telephone Tips: How Should I Say It?
– Kim Reynolds
Which would YOU rather hear from an operator/receptionist?
| | |
| --- | --- |
| (answering the phone) "XYZ." | "XYZ Service, this is Mary. How may I help you?" |
| "Hold on." | "May I put you on hold for a moment?" |
| "She's in the bathroom." | "Ms. Jones has stepped away from her desk for a moment. Would you like to hold or leave her a message?" |
| "He's busy." | "Mr. Miles is not available just now. Would you like to leave him a message, or is there someone else who can help you?" |
| "I don't know." | "I am not sure. Could you hold for a moment while I check on that for you?" |
| "What?" | "I'm sorry, could you please repeat that?" |
| "She's not here yet." | "I expect Ms. Smith shortly. May I take a message, or would you like her voice mail?" |
| "He already left." | "Mr. Brown has left the office for the day. Would you like to leave him a message?" |
| "That's not my job/ department." | "Would you mind holding a moment while I find the best person to assist you?" |
And which do you think an operator/receptionist would rather hear?
| | |
| --- | --- |
| "Put me through to Scott." | "This is Mark Black with ABC Company. May I speak to Scott Rand?" |
| "Who's this?" | "May I have your name?" |
| (background noise/caller talking to someone else/hold music, then after a few seconds)… "Hello?" | "Hi, this is Anne Johnson with 123 Company. May I speak to the person in charge of purchasing office supplies?" |
Three Big "Gotchas" with Offsite Applications
– David Dick
Software companies are raising the banner for cloud services and hosting your business applications offsite. While the concept can be very beneficial when planned properly, many businesses are surprised when productivity slows to a crawl when the onsite server is eliminated and all tasks are sent to the cloud. Here is why:
Your old server delivered data to you at 100 megabits per second. Now you are limited to your Internet connection speed, which may only be a fraction of that bandwidth.
Application software is not always speedy, which may aggravate an already frustrating experience.
Your Internet connection can (and will) fail at some point. Most organizations do not have a back-up route and are out of business until the service is restored.
Call your BTS representative to discuss and make proactive plans to succeed with your offsite goals.
Can't Afford a New Telephone System? Then Don't Buy One! …Wait, what?!
– David Dick
Forget about the capital expenditure for a new telephone system. Get what you need for a fixed monthly value that can be written off as a business expense. Sometimes it may be best for your company to buy new equipment. However, new programs offer IP systems and technical support all bundled into one fixed monthly payment. Hooray! No more waiting for next year's budget. Get what you need today. Call BTS to find out more!
---
End User Training Opportunities
Upcoming Webinars and Onsite Training
– Kim Reynolds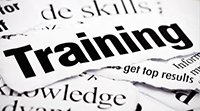 At BTS, we know that any technology is only as good as your ability to use it. To this end, we offer webinars on all manner of products to help our customers get the most out of their technology investment. BTS will be offering several webinars this quarter. Each webinar will be offered on a Tuesday afternoon at 3:00 p.m., Central Standard Time, and will last no more than thirty minutes. To reserve your space or to request additional information, please email Kim Reynolds at kimr@askbts.com. If you would like to suggest a topic for one of our future scheduled webinars, let us know!
| | |
| --- | --- |
| July 8 | Zultys: The Power of Presence |
| July 22 | Total Voice: BTS' Hosted Phone System |
| August 5 | Introduction to ShoreTel Voice Mail |
| August 19 | Zultys Greetings Tips |
| September 2 | Your Customer Relationship Manager |
| September 16 | Transfer, Park, and Pickup on the NEC SV8100 |
Please keep in mind that BTS also offers both web-based and on-site training on an as-needed basis. Whether you need to familiarize a new employee with your phone system, would like a quick refresher class for current employees, or need pointers on a specific topic, BTs is happy to help. Please email kimr@askbts.com to discuss or to schedule a training session specifically tailored to your needs.
---
You Need to Know!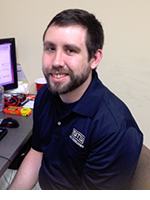 New Employees at BTS
– Kim Reynolds
Meet Cory Simmons, BTS' newest Field Engineer! A native of Georgia, Cory now lives in Trussville with his wife of a little over a year. Cory is 27 years old and enjoys playing the guitar. Cory has already successfully completed several classes as he trains to work on the many phone systems that BTS sells, installs, and maintains. If you see Cory out shadowing another BTS technician, be sure to say hello!
Employee Spotlight
– Kim Reynolds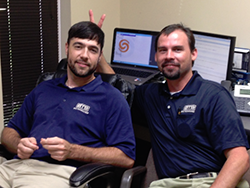 Senior Field Engineer Jamey Wynn will soon celebrate his twentieth year with BTS! Jamey is an expert on NEC, ShoreTel, Zultys, Interactive Intelligence, and every other phone system offered by BTS in the past several decades. Jamey is also the creator of the amazing fully functioning BTS Banana Phone (not pictured). Jamey is from Munford, Alabama, is married with two children, and is a retired racecar driver. When asked for a quote, Jamey offered, "Mowing grass is my only hobby." His motto is "No Talking."
Jamey is pictured here with Field Engineer Robbie Batting. The spotlight will be on Robbie in next quarter's newsletter!
Job Opportunities
At BTS we are always interested in talking to industrious, enthusiastic people with a passion for the technology industry.
At BTS we are always interested in talking to industrious, enthusiastic people with a passion for the technology industry. If you think you might be a good fit for our excellent team, please feel free to send your resumé to hr@askbts.com.
If there is a job opportunity at your organization that you would like us to advertise in our newsletter, please let us know!
Our Latest Press Release
BTS Educates Business Owners on Technology with State-of-the-Art Creative Marketing Program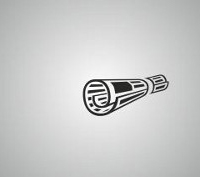 BTS Technologies, Inc., a leader in unified communications, recently announced that they have launched an educational marketing program for their customers in order to create constant connection and keep their customers up to date with the latest technology. While the overwhelming majority of today's businesses seem to avoid directly interacting with their customers at all costs, BTS has taken the complete opposite approach. The goal of the program is to create the most proactive, productive, ongoing dialogue with their customers ever. Their mission is to become their customers' trusted resource, capable of helping their customers solve their problems across all areas of business.
Email messaging has long been used for push-based marketing, where an organization can blanket broadcast a one-way message. The problem with this method is that this communication strategy has been overused and businesspeople cannot be heard through the proverbial noise that every other organization is making. The world is in a battle for the customer's attention and increased competition has made this method of engagement drastically less effective. This key differentiator in the program is that its goal is to foster two-way conversation centered on a customer's need. BTS' Program is able to analyze customer interest in real-time and identify which point solutions their customers are most interested in, so when someone from the company reaches out, they can get straight to discussing technologies that the customer has already shown interest in, saving time and creating more value in every conversation.
"We've been very excited about this program for a while now," stated Roger Wentowski, President of BTS. "The high-profile clients we work with are usually insanely busy and the more efficient we can be, the better. Our customers' most precious resource is their time, which is why we've made sure to engineer a marketing program that ensures every conversation we engage in, is as productive as possible. There is so much that technology can offer a business, especially as it relates to increasing their profitability, that we needed a tool like this to help us hone in on what our customers need today. In order to accelerate our customers' businesses and give them a competitive advantage, we quickly learned that a proactive approach is best and this program allows us to do just that."
This approach to educational, content-based marketing is revolutionary because it reverts back to common sense. Businesspeople want to have relationships with experts who can explain complex concepts simply, who are consistent in their communication and who want to actually speak to one another directly.
---
For Your Information
Everyone can relate to this…
Obviously you can't completely avoid that certain special kind of call…but knowing the ins and outs of your phone system can definitely help you manage your incoming calls more effectively. For example, phone systems such as ShoreTel and Zultys allow you to set up personalized call handling rules to perform such actions as requiring unidentified callers to announce their name before you answer, automatically sending "unknown" or "private ID" callers straight to voice mail, and much more. If you wonder what your system can do, or are interested in a system with increase capabilities, just call BTS!
---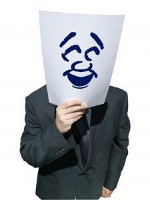 Make Me Smile!
Have you heard about Maddie the Coonhound? Photographer Theron Humphrey, a native of North Carolina, adopted her from a shelter in Atlanta, and she kept him company during his year-long journey through all 50 states. Theron's mission was to record one person's story in film and audio each day. Good-natured Maddie graciously agreed to pose for a series of photographs as well. See Theron's delightful, creative photos of Maddie here: http://thiswildidea.com/maddie_the_coonhound.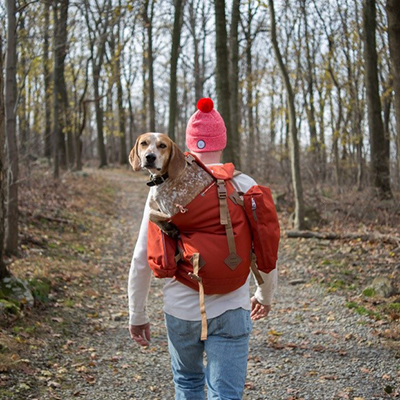 ---
What Do You Think?
If you have any questions or comments, or if there is anything you would like to see in our newsletters, please don't hesitate to contact us! Please call or email Kim Reynolds at 205-290-8430 or kimr@askbts.com.
---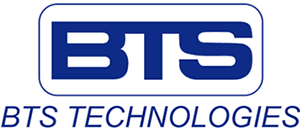 Important Contact Information for BTS
Website: www.askbts.com
Operator: 205-942-6532
Service Desk: 205-290-8301 or service@askbts.com
Sales: (205) 942-6532
Facebook: www.facebook.com/BTSTechnologies
Twitter: https://twitter.com/BTSTechnologies