Technology at a Glance
Backup and Disaster Planning
- Brian Wakefield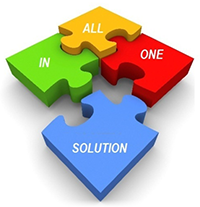 We hear the statistics. We know the potential for disaster. But it will never happen to us. Or so we hope…
It is very easy to let the day-to-day grind of our businesses keep us working "in the business" rather than spending any time working "on the business." We should all, however, step back and spend a little time looking at the "what ifs" so we don't get caught flat-footed. A little planning can go a long way to giving us some peace of mind about how the company will function when the unthinkable happens.
Most of us have experienced some sort of issue which interfered with the operation of our business at some point. I find a lot of business owners who believe they can just "go back to paper" if something interrupts their information systems, but for most businesses the days of operating without our computer and communications systems are a faded memory. We really need to put some planning to how our company would operate in the face of a disaster which causes a failure in our systems. This can be a major issue such as a building fire, a tornado, or theft of property. This disaster could also be something as simple as a server crash or loss of internet connectivity. Loss of accounting and operational data from a systems failure can leave a company crippled. Statistics from the National Archives and Records Administration tell us that as much as 93% of companies which experience a data loss of 10 days or more will file for bankruptcy within one year of the disaster. It is said that 20% of small to medium business will experience a major disaster resulting in the loss of critical data every 10 years. These statistics show us how critical it is that we take time to prepare our companies for the issues which may arise.
There are three distinct areas we need to consider when doing preparedness planning for our information systems: Backup, Disaster Recovery, and Business Continuity. Backup is simply copying your data to a safe medium for recovery in the event of data loss. Most companies try to back up their data, but a majority of these companies do not have any regular testing of the backups and have not thought about what will happen in the event they need to recover the data. Some of the items you need to consider when thinking about a backup are… What data needs to be backed up? What is the exact process for recovering the data? How long will this recovery take? Is someone regularly checking the integrity of the backups? Is someone doing a regular test restoration of data?
Disaster Recovery is a plan for getting your company back "online" in the event of a disaster. You need to be prepared for an event, such as a fire, a tornado, or a catastrophic hardware failure, which would prevent you from opening your business as normal in your current location. Some items to consider are… If the building is destroyed or unusable, where will you go? How quickly can replacement systems be procured and brought online? Is your data stored in a secure offsite facility? How long will it take to get the needed services installed by carriers and other vendors to support your systems?
Business Continuity is the ability to keep your company functional during an extreme event, such as a hurricane, causing widespread and long-term interruptions to services and systems. Some questions to ask yourself… Are your backups geographically dispersed? Can systems and services be relocated on a temporary basis? Do you have access to temporary facilities? Can your employees be relocated to new facilities? All of our companies have differing levels of tolerance to interruptions. For some of us, the slightest interruption to supporting services is unacceptable. For some, we just need to have a good plan to get back online in a day or two. You should perform a cost to benefit analysis to find the "sweet spot" for your company. If you would like assistance in putting together a Backup, Disaster Recovery, and Business Continuity plan for your business, please call us and ask for one of our technical advisers. We have many cost-effective products which may help you address your needs, and we would love the opportunity to provide assistance with this task.
The Value of Call Recording and Why Businesses Should Care
- Terry Mayfield
Call Recording is one of the top features a business owner should take into consideration when examining communications needs.
When a business owner is looking to set up the phones within his company, he can't help but be overwhelmed with complex terms like VoIP, SIP, Hosted VoIP, PBX Systems, Managed Services, and Unified Communications.
In today's world, a business owner is expected to understand the relevance and significance of every single feature that their Unified Communications provider offers. However, many business owners don't receive the proper explanation as to how that feature can be applied to benefit their organization. Some of the usages of the Call Recording feature make it one of the top features a business owner should take into consideration when examining their communications needs.
The most obvious application of Call Recording is in situations that deal with liability. Professionals who deal with the dissemination of sensitive information should be using Call Recording at all times, as it is the easiest way to ensure compliance to procedures and reduce the risk of litigation. Call Recording is indispensable to both the Medical and Legal fields and it would be reckless for an organization to continue to run itself without implementing this technology.
One of the other usages of Call Recording, which is often overlooked, is as a training tool for a sales team. When a salesperson is given the opportunity to record his or her calls, they can review their recordings to improve their skills and understand how they really sound when they're communicating with prospects. This easy to use tool helps managers coach salespeople in a constructive manner and improve the overall health of the company. Customer service representatives are also well suited to take advantage of this type of function when working with customers. When a conversation takes a turn and needs to be recorded, contemporary Call Recording technology provides users with a way to record a conversation even after a call has been initiated. Users can then add their own comments and send that recording as an attachment in an email. This simple, but necessary technology, is allowing professionals to collaborate, create accountability and improve their businesses like never before.
Most companies would be shocked by what their employees are saying, how they're saying it, and what message they're communicating to the outside world.  Every company with an in-house sales force should be using call recording as part of their sales staff training and continuing quality control.  This tool is as valuable as it is practical, and it can provide any organization with a much-needed competitive advantage in today's markets.
As the world continues to flatten, more companies are entering existing markets, while even more competitors are extending their reach into new markets.  Competitive pressure is pushing businesses harder than ever to find new ways to differentiate themselves. In order to stay competitive, businesses need to leverage technologies in order to create competitive advantages for themselves. Call Recording is one the simplest and most cost-effective ways to accomplish this, so it's only a matter of time before this becomes an industry standard.
In sum, if you haven't started using Call Recording yet… you will.
Customers Are Asking About...
- David Dick
As a business owner, how can I sleep easy at night?
Most folks fall into one of two categories: 1) not backing up data at all, or 2) some form of backup like storage tapes or external hard drive.  Not backing up your data is just rolling the dice on "when"—not "if"—there will be a failure.  How bad will your business suffer with no server, and when repaired…no data on that server? 90 percent of businesses that cannot recover their data in 10 days fail.  But I have a tape backup? I have an external drive?  Let's talk about each.
Have you ever listened to an old music cassette tape?  What you will hear is a muffled version of the original and sometimes music that has bled over from an adjacent tape segment.  Bad music.  What did you do?  You bought another cassette for your favorite band or pulled out the source LP and made another cassette. In each case you had to restore or replace your data, but it did not come from the tape! This is what happens in the data world.  Under ideal conditions a tape backup will and can restore your data.  In the "real" world, time, money, and records are lost with data restore efforts in a tape environment.  If this is where you are, at least replace your data tapes with new ones (you need at least one for each day of the week) and remember to change them daily. But you must remember to do it.  Do you ever take one home or to a safe place to avoid disasters at that may impact the office?
Backup hard drives offer an alternative, but they need to be automated.  Automation can help, but there is still no off-site backup to protect your data from a fire, flood, or natural disaster, or from an upset employee unplugging your data and disappearing.
What do you do?  Let BTS design a cost efficient backup plan with offsite storage in a secure data center.  BTS can also place a standby server in your office for production-class recovery giving you the ability to sleep easy at night.  Ask us about options before you have a problem!
---
Telephone Tips
How Do I…?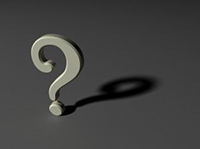 "The Message light on my phone is blinking, but I don't have any voice mails waiting. How do I get the light to go off?"
This is one of the most common questions we get at the BTS Service Desk. If your Message light is on for no reason and it's driving you to distraction, try following the steps below!
If you have an NEC IPK phone system:
Press your Speaker key.
Enter 69.
Press your Speaker key again.
If you have an NEC IPK II or Sv8100 system:
Press your Feature key.
Enter 773.
Press your Feature key.
If you have an NEC 2000 system:
Press your Speaker key.
Enter *33.
Press your Speaker key again.
Most of the time, following these steps will make your Message light stop blinking. If you are not sure what kind of phone system you have, or if the instructions above do not work on your phone, please contact BTS Service at 205-290-8301 or service@askbts.com. One of our field engineers will be happy to help you.
Helpful Hints: Voice Mail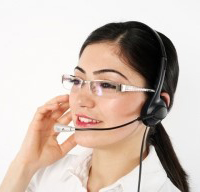 Are you using your voice mail system to its fullest capacity? If not, why not? Check out your system and find out whether you can…
Set a security code so that only you can access your messages.
Record a personal greeting (or greetings—for example, you may have different greetings for when you are on the phone, in a meeting, or out of the office).
Switch from one personal greeting to another as needed, both at your desk and from off site.
Access your voice mail messages both at your desk and from offsite.
Replay a voice mail message.
Pause, rewind, and fast forward while listening to a message.
Send a recorded reply to a voice mail message.
Forward a message to someone else, with or without an introduction.
Record a phone conversation.
Get an email notification each time you receive a voice mail.
If you are not sure how to do any of these things, why not take a quick look at the official product user guide for your phone system? Just go to our website under Product User Guides. Select the manufacturer of your phone system from the list on the left, then click on the appropriate end user manual.
Or better yet, contact BTS Service to discuss getting a voice mail quick reference guide specifically designed for your company's phone system. Whenever we install a phone system, we not only provide the customer with a copy of the appropriate official user guide found on our website, but we also make sure that each phone user has a "cheat sheet" that will help him take full advantage of the system as we have programmed it for his company's needs in particular. If you are interested in a quick reference guide, contact BTS Service at (205) 290-8301 or service@askbts.com.
---
Data Tips
How do I…?
Take a look at your computer keyboard. Most likely, it is not exactly in the pristine condition you found it in when it first came out of the box. Why not take a few minutes to tidy it up?
Before you begin to clean your keyboard, power off your computer and disconnect the keyboard. If the keyboard is dusty or dirty with food particles or grime, first turn it upside down and gently shake it. With the keyboard still inverted, tap it gently against a hard surface a couple of times. You may want to do this from a couple of different angles. You may be shocked by what falls out! Then, use a can of compressed air to gently blow any remaining debris out of the keyboard (you may also use a small hand-held vacuum or soft-bristled dusting brush for this). Finally, moisten a soft cloth or a paper towel with an isopropyl (not ethyl) alcohol solution and wipe off the tops of your keys. You can use a moist cotton swab to clean in between the keys. Your keyboard will thank you!
---
End User Training Opportunities
Upcoming Webinars and Onsite Training
At BTS, we know that any technology is only as good as your ability to use it. To this end, BTS will be offering several webinars this quarter.
At BTS, we know that any technology is only as good as your ability to use it. To this end, we offer webinars on all manner of products to help our customers get the most out of their technology investment. BTS will be offering several webinars this quarter. Each webinar will be offered on a Tuesday afternoon at 3:00 p.m., Central Standard Time, and will last no more than thirty minutes. To reserve your space or to request additional information, please email Kim Reynolds at kimr@askbts.com. If you would like to suggest a topic for one of our future scheduled webinars, let us know!
| | |
| --- | --- |
| Tuesday, October 8, 2013 | Zultys—Instant Messaging |
| Tuesday, October 22, 2013 | ShoreTel—Call Handling |
| Tuesday, November 5, 2013 | Zultys—Call Recording |
| Tuesday, November 19, 2013 | NEC SV8100—Speed Dials |
| Tuesday, December 3, 2013 | Zultys—Call Handling |
Please keep in mind that BTS also offers both web-based and on-site training on an as-needed basis. Whether you need to familiarize a new employee with your phone system, would like a quick refresher class for current employees, or need pointers on a specific topic, BTS is happy to help. Please email kimr@askbts.com to discuss or to schedule a training session specifically tailored to your needs.
---
You Need to Know!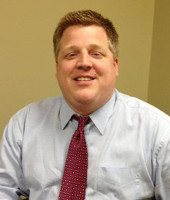 New Faces at BTS
BTS was recently delighted to welcome a new Technical Advisor, Greg Gassner.
Check our Facebook page, Twitter, and LinkedIn in the coming days for more information about Greg!
Employee Spotlight
Field Engineer Larry Satterlee has been at BTS since February 2009...
Field Engineer Larry Satterlee has been at BTS since February 2009, after graduating from Shades Mountain Christian School. Larry is certified to work on NEC and ShoreTel phone systems, and he is a Microsoft Certified IT Professional. In his free time, Larry enjoys playing video games, watching horror movies, and riding his Honda CBR1000R motorcycle.
Larry is pictured here with Mark Rhodes, BTS' Branch Operations Manager. The spotlight will be on Mark in next quarter's newsletter!
Job Opportunities
At BTS we are always interested in talking to industrious, enthusiastic people with a passion for the technology industry.
At BTS we are always interested in talking to industrious, enthusiastic people with a passion for the technology industry. If you think you might be a good fit for our excellent team, please feel free to send your resumé to hr@askbts.com.
If there is a job opportunity at your organization that you would like us to advertise in our newsletter, please let us know!
Our Latest Press Release: BTS Helps Small to Mid-Sized Businesses Prepare for the End of Windows XP and Office 2003 Support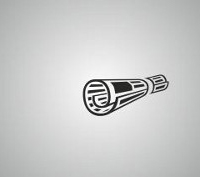 Leading Unified Communications Provider Delivers a Migration Path to New Technology
BTS Technologies, Inc., a leader in unified communications, announced today that the company is launching an initiative to help prepare small to mid-sized businesses (SMBs) migrate from Windows XP and the Office 2003 suite of programs to more sustainable solutions. Many SMBs have relied heavily on both these solutions to run their businesses, but after ten years of support these programs will no longer be supported. According to Microsoft, Windows XP SP3 and Office 2003 will completely go out of support on April 8, 2014.
This change has dramatic implications for the business world. It means that many businesses that were merely running outdated software will now be powering their businesses with obsolete technology. Aside from the inability to access support and solve software issues as they arise, this change means that businesses who continue to utilize these tools will be exposed to unecessary security risks. For example, unsupported and unpatched environments are extremely vulnerable to outside threats and if a company is unable to assure that it's customers' data is properly protected, it may result in public notification of the organization's inability to maintain its systems and data integrity. SMBs need customers more than ever and the absolute last thing an SMB would want to do, would be to publicly inform their customers that they cannot promise that their data is secure. Vendor support options will dwindle as well. Independent vendors, software and hardware, will become fewer and further between, leaving end users with more problems to deal with than capable service providers to choose from. With an ever-diminishing number of service providers, SMBs must chart a new course and pursue a new direction in order to maintain their competitive advantage.
More than anything, this change is a call to action. Businesses need to understand where they are, where they need to be and how to get there. The best way to make this transition is with the assistance of a Microsoft Certified Partner. These organizations have met rigorous standards and possess the technical capacity to bring an SMB from 2003 to 2013. Whether the solution is as simple as purchasing Windows 7 Professional and upgrading to a modern laptop, or as complex as deploying an enterprise solution to larger organizations with in-depth technical resources, tools and expert guidance, SMBs need to consult with Certified Microsoft Partners.
"We saw this transition coming and as a Microsoft Certified Partner we are proactively helping our customers make the transition," stated Roger Wentowski, President of BTS. "It's inevitable for all technology to eventually deteriorate or become obsolete, which is exactly why we came up with C-TAP. Our Current Technology Assurance Plan (C-TAP) protects our customers from the risk of obsolescence and provides them with a unique comptetitive advantage in their industry. Essentially, we fix the cost of technology and establish a partnership relationship, so rather than 'nickel and diming' our customers when their technology expires, we continually work to keep them up to date with the latest software and hardware applications for a fixed, predictable cost. By partnering with our customers and adopting a more relationship-based approach, we've been able to maintain long term relationships and everyone is happier, not to mention more profitable."
---
Customer Spotlight
Honours Golf
This month, BTS installed a new ShoreTel telephone system at Honours Golf's corporate headquarters.
This month, BTS installed a new ShoreTel telephone system at Honours Golf's corporate headquarters. The ShoreTel system replaced an older NEC system that Honours Golf had been using for many years. Although the system had served them well, the company's needs had simply exceeded the previous system's capabilities. In addition to a variety of feature-rich IP phones, the ShoreTel system includes a software component called Communicator. This Unified Communications desktop client integrates and manages all communication functions, including making and receiving phone calls and sending and receiving secure voice messages, Instant Messages, and faxes.
"Kudos to Kim Reynolds, Brett Wakefield, and David Dick.   What a pleasure it has been to work with you during our corporate office telephone system purchase and conversion.  Your professionalism, expertise and patience made it such a seamless transition.  Many thanks for all you have done and continue to do."
- Kathy Fish,
Honours Golf
---
All About BTS
About Us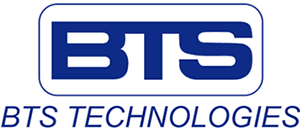 Business Telephone Systems (BTS) was founded in 1976 just as it became legal for private organizations to buy and sell telecom equipment in the United States.
During this time, we discovered the real service was not in selling telecom equipment, but in helping our customers use the technology. As technology has changed, so have we. BTS changed its name to BTS Technologies to better reflect our focus of providing data network and voice solutions.
BTS Technologies provides superior technology and skill to our customers in need of data and voice systems. Our commitment to our customers forged lasting partnerships, and for over three decades it has been our profound pleasure to provide custom solutions that make our customers more successful.
We bring further value to our customers though our partnership with Technology Assurance Group (TAG), allowing BTS Technologies to leverage $500 million in purchasing power. In turn, our customers receive the best value on equipment, carrier services, and programs to help control technology costs.
BTS' Philosophy and Mission
BTS Technologies, Inc. (BTS) was founded on the philosophy of maintaining a profitable business by providing the best in telecommunication systems and services to our customers.
The stated purpose of our company not only allows us to provide short-term answers to our customers' communication needs, but also affords us a longevity unsurpassed by the telecommunication industry in our region. We strive to provide quality materials, trouble -free installations, and total communication services at a fair and competitive price that will allow us to maintain our business with quality employees. This policy insures the ongoing system service and support that you deserve and expect.
BTS Technologies, Inc. is located at 311 West Valley Avenue, Birmingham, Alabama 35209. For more information on BTS, please call (205) 942-6532 or visit www.askbts.com.
Important Contact Information for BTS
Website: www.askbts.com
Operator: 205-942-6532
Service Desk: 205-290-8301 or service@askbts.com
Sales: (205) 942-6532
Facebook: www.facebook.com/BTSTechnologies
Twitter: https://twitter.com/BTSTechnologies
---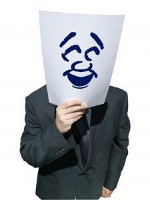 Make Me Smile!
You may not realize this, but it is very important to clean the inside of your computer screen at least once a month. This is a surprisingly simple process; all you need to do is follow the link below!
www.lingdao.fr/outils/nettoyeurecran/cleanscreen.swf
---
What Do You Think?
If you have any questions or comments, or if there is anything you would like to see in our newsletters, please don't hesitate to contact us! Please call or email Kim Reynolds at 205-290-8430 or kimr@askbts.com.