BTS Technologies Newsletter for September 2015
---
Holiday Greeting Reminder
Will your business be closed in observance of Thanksgiving?
(or any other upcoming holidays)?
If so, it's not too early to let BTS know!
In many cases we can record, activate, and deactivate your holiday greetings for you...
or we can help you do it yourself.
Call BTS Service at (205) 290-8301 or email service@askbts.com today!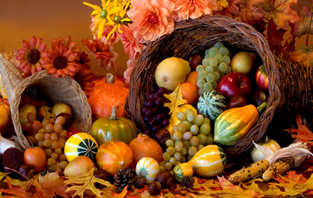 ---
Unified Communications as a Service: Multi-Tenant vs. Multi-Instance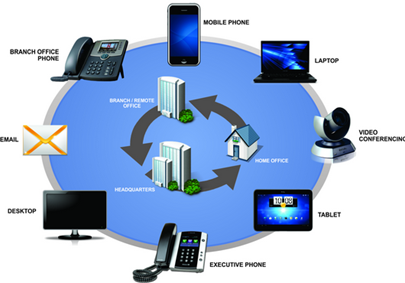 When trying to determine which vendor to use for your "cloud services," it is very important to define the end result you anticipate and the needs of your organization before determining the platform or service you want to use. This also applies to Unified Communications as a Service (UCaaS). There are a lot of options out there and many colors in the spectrum of services, but one of the first decisions should be on how the application you will be using is delivered.
There are two basic flavors of service delivery in the cloud: multi-tenant and multi-instance. Each of these delivery models has very positive aspects and some trade-offs to be considered.
Multi-tenancy has always been at the heart of the cloud service trend. In a multi-tenant model, the supplier builds one, usually specialized, application platform that can be scaled to deliver services to a very large customer base. There is one instance, or system, that runs all of the services for all of the customers. This model normally allows very quick expansion and scale, but it has a few drawbacks.
In most multi-tenant systems, the software must be custom built to provide the service and as such can sometimes not be as fully featured, or robust, as standard platforms and systems. As these systems are built to house the application for multiple companies, the applications need to be designed to hit the "sweet spot" of features and capabilities and may not be as customizable as other systems. Also, as these systems are custom built, there may not be the depth of support resources which are available for a more standard business system. Further, security can be more of a concern as the customer's data is comingled within a single system. The firewalling between customers needs to happen at the tenant level rather than the system edge and can therefore be much more complex and require a greater amount of management skill. In a multi-tenant application, the customer can also lose a lot of control over maintenance and upgrades. As the maintenance and upgrades to the system will affect all of the customers, they tend to be forced.
Multi-instance applications have seen a dramatic rise with the advent and adoption of "virtual" computing infrastructure. With multi-instance delivery, the provider sets up a separate, normally virtual, system to support the application for a particular customer. As each instance is designed to address one customer, they can normally be standard business applications or systems.
In the multi-instance application, the customer's data is not comingled in the same system, and therefore security can become simpler using standard tools. The system can be much more customizable and provide a much richer feature set as the system was designed to address the wide ranging needs of individual businesses. Each system can be managed separately, providing greater flexibility, but this may increase the management costs of the provider, or customer, to maintain and upgrade all of the separate systems which may be created. In some cases, the systems can also be migrated to the customer's premises if needs change and the customer wants to move away from cloud-based services.
Again, the services you explore are never "black and white." You will find options that may not fit fully into either category and have their own distinct set of pros and cons. It is most important to look at how the system, or application, is going to help drive your company's profitability and provide you with a competitive advantage in your marketplace before you make a decision on which system to use.
---
I Should Have... ... ...
--contributed by David Dick
Every week, we receive calls from business owners and IT managers with urgent problems. At some point in each conversation, the phrase "I should have......" comes out with the preventative measure that they "wish" they had taken for their business or data network. This is usually nothing more than pre-planning to mitigate a potential problem rather than reacting to a nightmare-in-progress when everything is an emergency.
Joe called on Thursday. He was having some network problems. We went to see Joe the next day and discovered that he did not have the password for his server. The data guy that Joe had been using was nowhere to be found and he had the proverbial "keys to the kingdom."
After days of effort, the password was secured and we took a look at Joe's server and network. The server was really a workstation; there was no data back-up, all workstations were Microsoft XP or older, there was no anti-virus or malware software, and the wifi was unsecured. And did I mention that this was a medical practice?
Is this your company? Joe asked for help, and now he is back in business and his network is secure, current, and backed up. Let BTS take a look at your data network. Our experts will gladly make recommendations for any needed modifications. We will also tell you if you are good to go. Don't walk the tightrope like Joe did. He called us. Have you?
---
Technology at a Glance
Telephone Tips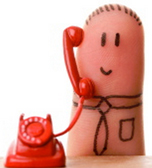 Call Monitoring with Coaching Ability on the NEC SV8100
--Contributed by Steven Palmer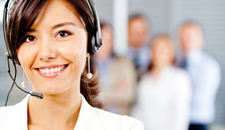 Call Monitoring allows selected multiline terminal users to monitor another user's conversation without participating. A programmable audible alert tone can be sent to that station user. Without the audible alert (silent monitor), no indication is provided to either the monitored station or the outside party.
The use of monitoring, recording, or listening devices to eavesdrop, monitor, retrieve, or record telephone converation or other sound activites, whether or not contemporaneous with transmission, may be illegal in certain circumstances under federal or state laws. Legal advice should be sought prior to implementing any practice that monitors or records any telephone conversation. Some federal and state laws require some form of notification to all parties to a telephone conversation, such as using a beep tone or other notificiation methods or requiring the consent of all parties to the telephone conversation, prior to monitoring or recording the telephone conversation. Some of these laws incorporate strict penalties.
Call Monitoring with Coaching Ability
Call Monitoring with Coaching Ability allows the transmit path to be opened only to the monitored station, to provide the Coaching ability for the person that is performing the Call Monitoring. Press the MIC key, or dial Feature + 1 to toggle the Coaching ability on and off.
What Does the Phone Say?
In English speakers' minds, the telephone says "ring ring" (or something similar), and when we answer, we generally say "Hello." Have you ever wondered what speakers of other languages hear when the phone rings, and what they say when they answer the phone? Well, according to babbel.com...
---
Computer Tips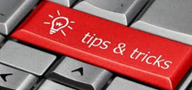 Video Quick Tips

Next time you're watching a Youtube video on your computer, why not try these shortcuts?
Pause and resume by pressing K.
Rewind 10 seconds by pressing J; fast forward 10 seconds by pressing L.
To speed up a video, press >. To slow it down, press <.
To increase the volume, press your up arrow key. To decrease it, press your down arrow.
Press F for full screen. Press Esc to exit fullscreen.
Ouch!
My hand and wrist are hurting from working at my computer! What am I doing wrong?!?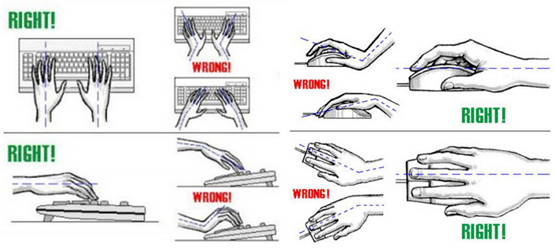 My Screen is Upside Down! How Do I Fix It?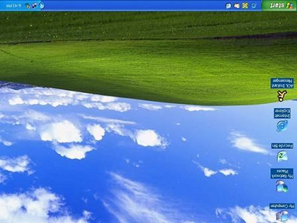 Just use Ctrl, Alt, Delete and your navigation keys!

---
End User Training Opportunities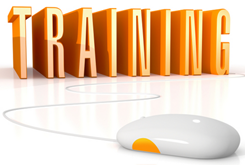 Upcoming Webinars and Onsite Training
At BTS, we know that any technology is only as good as your ability to use it. To this end, we offer both web-based and onsite training on many different topics to help our customers get the most out of their technology investments. Whether you need to familiarize a new employee with your phone system, would like a quick refresher class for current employees, or need pointers on a specific topic, BTS is happy to help. Please call BTS Service at (205) 290-8301 to discuss or to schedule a training session specifically tailored to your needs.
Please note that training is always free of charge to our contract customers!
---
You Need to Know!
New Faces at BTS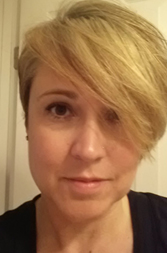 Tamara Lyman, Project Coordinator/Systems Trainer
Tamara Lyman began working at BTS as our new Project Coordinator and Systems Trainer in June of this year. Although her military family moved often, Tamara considers herself to be from California, and she graduated from Cal State. Tamara has taught high school history to juvenile offenders, designed access controls and security systems for US embassies and military installations for the Department of Defense, and, most recently, worked in Regions Banks' IT department. She has Microsoft, Cisco, and CompTIA certifications and recently became a Zultys Certified Systems Expert. Tamara has six children and enjoys Marvel and DC comics, hiking, and camping. Please join us in welcoming Tamara to BTS!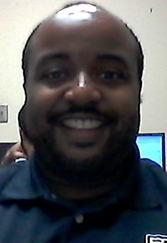 Steven Palmer, Field Engineer
BTS recently welcomed Steven Palmer to our stellar team of Field Engineers. Steven is originally from Augusta, Georgia, and he received a B.B.A. in Management Information Systems from Augusta State University in 2012. Steven brings several years of experience working as a field technician in IT and Telecommunications to BTS. In his free time, Steven enjoys playing the trumpet, listening to jazz music, playing video games, and exercising. Whenever you see Steven out in the field, please be sure to say hello and introduce yourself!
Employee Awards and Certifications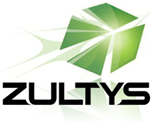 This month, Field Engineer Larry Satterlee and Project Coordinator/Systems Trainer Tamara Lyman both completed Zultys technical training and became Zultys Certified Systems Experts (ZCSE). They are both now highly qualified to configure, deploy, and maintain Zultys telephone systems. Congratulations, Larry and Tamara!
BTS Continues to be 100% HIPAA Compliant!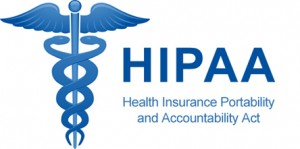 New BTS employees Steven Palmer and Tamara Lyman, like all of BTS' employees, are now certified in HIPAA Awareness for Business Associates. They successfully completed a course covering Transactions, Code Sets, and Identifiers, Privacy, Security, and ARRA/HITECH and the Omnibus Rule.
Both Steven and Tamara have also already achieved HIPAA Security certification as well, having gained in-depth knowledge about Administrative, Physical, and Technical Safeguards and their implementation. All of BTS' Field Engineers have HIPAA Security training and certification.
If you would like to discuss HIPAA compliance with a BTS representative, please give us a call at (205) 942-6532.
Job Opportunities

At BTS we are always interested in talking to industrious, enthusiastic people with a passion for the technology industry. If you think you might be a good fit for our excellent team, please feel free to send your resume to hr@askbts.com.
If there is a job opportunity at your organization that you would like us to advertise in our newsletter, please let us know!
---
Make Me Smile!
Biscuits and Jelly
---contributed by David Dick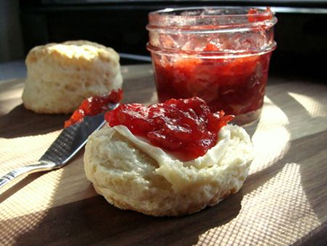 Does anyone know the secret to making Grandmother's biscuits? I sure don't. I have been trying and trying, and I only seem to make beautiful golden crusted hockey-pucks. I know, I know, use butter instead of Crisco, use really cold water, don't forget the baking powder... I guess my wife has the magic touch on the biscuits, because it certainly isn't me.
However, let me step up to the microphone and say that I am the king of homemade jelly. You should be saying "wow" about now. Jelly (like biscuits I'm sure) is hard to get right, but once you know how, it's easy. You've got to have fresh fruit, and you've got to separate the fruit from the skin, seeds, and pulp. Some people boil and squish and strain, but I feel it is much easier to use a juicer like an Omega 8006. It does most of the hard work. Then it's just a matter of boiling and adding pectin and sugar based on your favorite recipe. All the steam from the water-bath canner makes the job look really difficult, but it just takes a bit of time and patience.
The end result is the best-tasting jelly (muscadine grape in this case) that you have ever tasted. And they sure don't sell it in the grocery store. Try a family jelly recipe and try to make Grandma proud. Let Mama make the biscuits...
What Do You Think?
If you have any questions or comments, or if there is anything you would like to see in our newsletters, please don't hesitate to contact us! Please call or email Kim Reynolds at 205-290-8430 or kimr@askbts.com.
---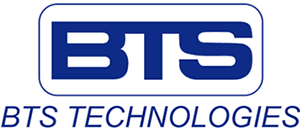 Important Contact Information for BTS Website: www.askbts.com
Operator: 205-942-6532
Service Desk: 205-290-8301 or service@askbts.com
Sales: (205) 942-6532
Facebook: www.facebook.com/BTSTechnologies
Twitter: https://twitter.com/BTSTechnologies