802.11ac Wave 2 Wi-Fi with MU-MIMO
With people streaming videos, music, photos and games, today's digital content is bigger and better than ever. And with people interacting with multiple devices at the same time such as smartphones, tablets, and laptops, Wi-Fi is working on overload and often can't keep up.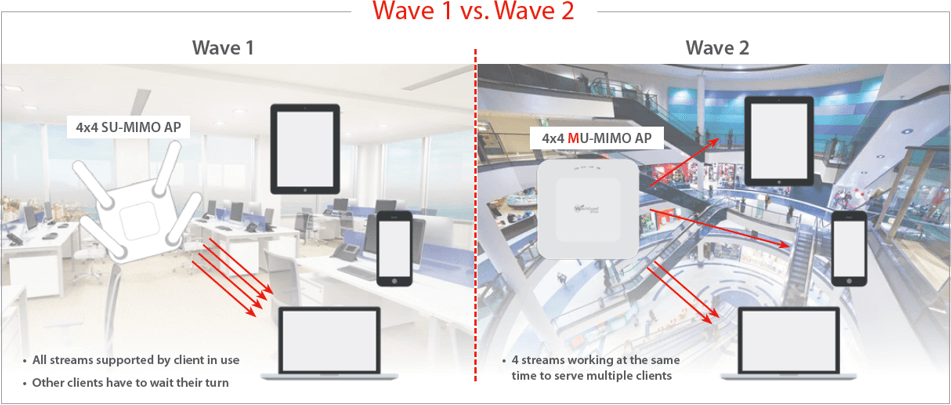 Thankfully the 802.11ac Wave 2 standard was introduced to the world for much needed performance improvements to support our new digital world with blazing fast wireless speeds, even more coverage and the highest client density. More and more businesses are evaluating their current Wi-Fi solution and making a switch to faster and more robust 802.11ac Wave 2 access points.
Additional Area Code Coming for
Western Central Alabama
The Alabama Public Service Commission approved the addition of area code 659 to western central Alabama.
The new area code will exist alongside and cover the same geographic area as the 205 area code. Information on what cities will be impacted and a timeline for action have not been released.
The Pedius App:
Bridging the Gap in Communications for Deaf People
The highly sophisticated Pedius app provides and supports the freedom and reliance that a mobile phone offers. It allows someone who is hard of hearing or deaf to make calls using text messages.

To do so, they would simply type a message on the screen, which would then be translated into speech by the app, so the person on the other end of the line can hear.
What Do You Think?
If you have any questions or comments, or if there is anything you would like to see in our newsletters, please don't hesitate to contact us! Please call or email Kim Reynolds at 205-290-8430 or kimr@askbts.com.
Important Contact Information for BTS
Please CALL if it is after hours or if you are experiencing an emergency, system outage, or another critical issue