Closed Circuit Television (CCTV/Surveillance)
Secured, functional CCTV has finally arrived and is ready for your business. Protect your employees and assets with Cloud CCTV that protects you from the pitfalls of traditional recording methods.
Businesses utilize surveillance systems in a wide variety of ways such as:
Protection from malicious claims
Monitoring of vital/hazardous assets
Verification in concert with access control
People counting to manage foot traffic and employee flow
Additionally, with BTS' expanding public-private partnership, local law enforcement can increase response times and gather more accurate information about emergent threats in your area. Through our secure cloud portal, specific cameras become shareable with people or agencies to improve response times.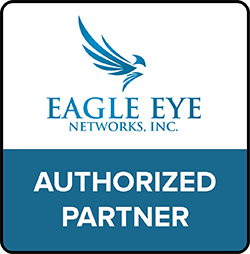 In order to accomplish this, we have partnered with Eagle Eye Networks to deliver a cloud based Video Surveillance Solution that gives our customer the best security features, and capabilities. Our customers can view their video from mobile devices (android and IOS) and monitor their facilities from anywhere in the world. The Eagle Eye Cloud Video Management System (VMS) provides the highest level of cyber security and reliability. The cloud based solution means fewer headaches and less equipment for our customers. Learn more with one of the white papers below: