News:
Zultys Receives Best Channel Products 2010 Award from Business Solutions Magazine
Resellers Vote Zultys MX250 IP PBX and ZIP 57i CT SIP Phone as Top Business VoIP Products
Sunnyvale, CA - Zultys has announced today that Business Solutions Magazine has named the Zultys MX250 IP PBX and ZIP 57i CT SIP phone as recipients of the 2010 Best Channel Products Award.
The Award is the result of surveys and voting conducted among some 1,416 telecommunications systems resellers.
"We are very pleased to have our IP PBX and Unified Communications products recognized by the reseller community with this Best Channel Products 2010 award," said Neil Lichtman, CEO of Zultys. "We continuously endeavor to innovate and add new capabilities to our products. When your customers praise your product, as they have done here, that is the greatest compliment a company can receive. This recognition is very rewarding."
About Zultys
Zultys, Inc. is a global manufacturer of IP Business Phone Systems and Unified Communications Solutions headquartered in Silicon Valley, with offices in Australia, Asia, South America and Europe. The company sells through a channel of Value-Added Resellers and Distributors in 50 countries around the world. Our feature-rich IP Business Phone Systems and Unified Communications applications for Windows, Mac and Linux environments easily scale to support thousands of users at up to 128 different locations. Zultys delivers advanced features that help businesses increase productivity, improve customer service and grow profitability. All of this is done in an open SIP standard, energy efficient, single server, all-in-one design that eliminates the need for multiple servers making it simple to deploy, manage and use.
---
Nemertes Research Awards ShoreTel Best IP Telephony Provider for Seventh Year in a Row
ShoreTel customers rate its technology, customer service, and value highest in the industry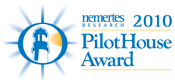 Sunnyvale, CA - ShoreTel®, for the seventh consecutive year, has received the highest ratings for IP telephony products from IT decision makers in Nemertes Research annual benchmark. The high ratings earned ShoreTel the Nemertes PilotHouse Award for Best IP Telephony Provider-Market Challengers. Nemertes, an independent research firm based in Illinois, received ratings for 37 IP telephony vendors and determined the award solely on the views and experiences of more than 2,000 actual users of IP telephony systems.
ShoreTel continues to win by a significant margin in all areas evaluated, beating all providers, including Cisco, Avaya, and Mitel, in all categories. "ShoreTel has maintained its first-place standing, with more authority than ever," the report states. "This year, ShoreTel is the winner with an impressive 4.22 overall score." The next highest overall score from a competing vendor was 3.90.
About ShoreTel
ShoreTel, Inc is the provider of brilliantly simple Unified Communication (UC) solutions based on its award-winning IP business phone system. We offer organizations of all sizes integrated, voice, video, data, and mobile communications on an open, distributed IP architecture that helps significantly reduce the complexity and costs typically associated with other solutions. The feature-rich ShoreTel UC system offers the lowest total cost of ownership (TCO) and the highest customer satisfaction in the industry, in part because it is easy to deploy, manage, scale and use. Increasingly, companies around the world are finding a competitive edge by replacing business-as-usual with new thinking, and choosing ShoreTel to handle their integrated business communication. ShoreTel is based in Sunnyvale, California, and has regional offices in Austin, Texas, United Kingdom, Sydney, Australia and Munich, Germany.
Customer Spotlight:
Civitan International
By Kim Reynolds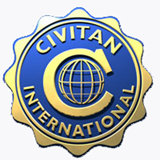 Founded in Birmingham in 1917, Civitan is an international association of community service clubs. The organization's official mission is "to build good citizenship by providing a volunteer organization of clubs dedicated to serving individual and community needs with an emphasis on helping people with developmental disabilities." One common service that Civitan clubs provide is the building of wheelchair ramps. The UAB Civitan International Research Center, which has the only functional MRI in North America, has recently focused on researching the causes and treatment of disorders such as autism, Attention Deficit Disorder, and schizophrenia. The CIRC has also just received a grant from the Department of Defense to be used for finding treatment for the spinal cord and traumatic brain injuries that soldiers commonly suffer in the line of duty. The clubs are not limited to working to help those with developmental disabilities, however; each Civitan Club is free to choose its own projects. For example, the Civitan Club in Hiroshima has worked to provide wigs for female cancer patients, and the club in Cameroon made its purpose the filtration and chlorination of a community's water supply. Other clubs' projects include sponsoring a section of highway, honoring community leaders, supporting local literacy programs, and sponsoring children in financial need.
Civitan has been a BTS customer for several years and recently contacted us to help with a phone/voice mail problem.
Civitan International's Auto Attendant greeting was rather lengthy and unclear, and as a result quite frustrating for callers. First, callers were thanked for calling Civitan International, and then they were immediately given the organization's web address for twenty-four hour access. Then, callers were told that if they knew their party's extension number, they should dial it at that time. Any caller who remained on the line was then given a series of options to choose from: press 1 for information about membership or to join a Civitan club, press 2 to access an employee directory, press 3 if they were members of the media, and so forth. Callers could also press options to reach the Civitan Supply House, to get information about the Junior and Campus Civitan programs, and to find out about the Civitan candy box and fruitcake programs. Callers were not offered an option to speak to an operator until the very end, when an option to listen to the entire greeting again was also given. Because of this setup, any caller who did not already know the extension number of the person they needed to talk to would need to either access the directory of personnel or keep listening to the greeting in hopes that one of the options would direct them to the right person. If the caller did not know even the name of the person they needed to speak with, they would almost certainly need to listen to all the options. Often, callers would listen to the entire greeting-perhaps even more than once-and still not be sure who they needed to talk to or which option to choose, as the script was a bit vague and confusing. As a result, oftentimes by the time a caller would hear the option to speak to an operator and select it, he or she would be frustrated and annoyed-before even speaking to a live human being. All in all, callers were not having the experience that Civitan International wanted them to have when they contacted Civitan.
The first thing that BTS did with Civitan's Auto Attendant greeting was to alter the opening sentence. The Auto Attendant greeting now thanks callers for calling Civitan International, invites those who know the extension number of the party they wish to reach to dial it right away, and informs callers that they may press zero at any time during the greeting to speak to an operator. This one small change has made a dramatic difference in the experience that callers have when they call Civitan. According to Luke Anthony, Director of Publicity for Civitan International, callers have been very pleased to be able to be able to press zero and talk to an operator immediately if they do not know their desired party's extension number, if they simply prefer not to listen to the entire recorded greeting, or if they have listened to a few options without finding what they are looking for. The frustration level on the callers' part has dwindled to almost nothing. BTS also added a couple of new options, deleted a couple of the old ones, and shifted other options around so that the menu now makes more sense to the callers. After being told that they can press zero at any point during the greeting to speak to an operator, callers are given the option to press 1 for a directory, 2 for membership information, and 3 to speak to someone in the Public Relations and Communications Department. They are then given the opportunity to press options to reach someone in the Civitan Supply House, to get information about the candy box and fruitcake programs, and to speak to someone in the Convention Department. Finally, callers may choose to listen to Civitan's mailing address and contact information. If a caller chooses this option, he or she is given Civitan's physical address, fax number, office hours, and web address, and reminded that he or she may also either press the pound key to return to the main menu or press zero at that point to speak with an operator. At the end of the Auto Attendant Greeting, callers are invited to press the pound key to listen to the entire greeting again, visit civitan.org, or simply remain on the line to speak with an operator. Thanks to these changes, callers are able to more easily find the person or information that they need, or to speak to someone who can help them.
The simple addition of one sentence-"At any point during this call, press 0 to speak to the receptionist"-to the beginning of the Auto Attendant greeting has had a major effect on callers' experience with calling Civitan International. The first impression that callers get when they call the organization is now a very positive one: they are offered a brief, streamlined, easy-to-understand menu of options including that of simply peaking to an operator immediately. Now that the process of listening to the menu is so much more pleasant-not to mention optional-once callers do speak with someone, they are less likely to be frustrated and more likely to get what they need in a quick and an efficient manner. Civitan International is able to better serve those who are calling, more than likely because they want to be of service-a perfect outcome.
Civitan's World Headquarters is located at 1 Civitan Place, Birmingham, Alabama, 35213. To find out more about the purposes and activities of Civitan International or to find out about membership opportunities visit their web site at http://www.civitan.com or call 205.591.8910 or 800.CIVITAN.
Technology Updates:
Are You Absolutely Sure Your Critical Data is Secure?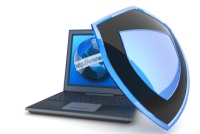 Today's business environment is pressing business owners and managers to reexamine the threats that could cause business interruption. Many risks are unavoidable but technological advances have created a way for businesses to continue to run smoothly, even in the midst of uncertainty.
Organizations of all sizes are generating and depending on larger amounts of data that must be readily available and easily accessible. Consequently, companies have to effectively manage more infrastructure resources, including servers, networks, and storage, to ensure data is protected in a timely manner while at the same time providing adequate performance and capacity and securing data for access when needed.
What is "Business Continuity Planning"?
If your company does not have a business continuity plan to protect your critical data then you are extremely vulnerable to unexpected downtime and data loss due to viruses, hackers, equipment failure, or even human error. This means you are probably thinking that business interruptions only happen to the other guy, but would never happen to you.
The archaic data backup method for most companies has been to backup vital information on a data tape and let an employee such as an IT manager take it home for safe keeping. It's a simple and cheap plan. But you get exactly what you pay for.
Ignoring Thorough Business Continuity Planning can be Very Dangerous.
Here's Why:
Studies show that 93% of businesses that lost their computer network for 10 days or more due to a disaster, filed for bankruptcy within one year of the disaster and 50% of businesses that found themselves without data management for this same time period, filed for bankruptcy immediately.
But even if you don't experience this level of catastrophe, you can still end up losing a considerable amount of productive work and man hours due to a system crash, virus, power outage, or even human error. Not to mention the money it will take to restore your system.
Even more mind-boggling is the fact that these business interruptions
could have been prevented. How?
Today's digital technology and the internet enable information to be protected both on site and at remote data centers. Therefore, if an event should occur your business can keep running as if nothing happened, or down time can be greatly reduced.
Business continuity planning is a growing concern. Experts are attributing this primarily to business owners and managers coming to the realization that operating without a viable continuity solution in place is simply a risk they are not willing to take. The pace of today's business environment is faster than it has ever been, and business owners cannot afford to lose their valuable data. It's like driving a car over 100mph without wearing a seatbelt.
All businesses face a certain degree of risk, but most savvy business owners and managers are looking to eliminate unnecessary risks as well as uncertainty. Business continuity solutions provide business owners and managers with a safety net that enables organizations to continue to operate without anyone noticing a network interruption. Whether a natural disaster, virus attack, power outage, or human error, a business continuity plan provides businesses with the assurance that they need to compete in today's markets.
Business continuity solutions such as BTS's SleepEZ program protects your critical data by combining the speed and personal service of a local company with the safety and efficiency of remote data centers. Plus you get the benefit of 30-plus years of industry experience.
Here's What's Available With The SleepEZ Program:
Proactive monitoring of your network 24/7/365. We'll be able to predict and prevent problems before they even arise. This service can save thousands of dollars by PREVENTING an expensive disaster from happening!
Onsite hardware. A network attached storage device (NAS) is installed in your equipment room. A complete image of servers covered by SleepEZ is stored on the onsite NAS device and is updated every 15 minutes. The 15-minute incremental backups are saved for 3 days; a daily backup for 1 month; a monthly backup for one year. A copy of the most recent daily backup is copied offsite every night and stored in 2 different data centers on opposite sides of the continental U.S.
Software included. Software for the backup of Windows Servers is included. At this time only Windows-based servers are supported by SleepEZ. Backing-up of documents on workstations can be accomplished by making sure files are replicated on the server(s).
Backup system monitoring. Not only will we make sure your system is actually backing up every night, but we'll make sure the data is not corrupted and can be recovered in the event of a disaster. Backups are tested and verified on a monthly basis.
Rapid Recovery
Servers covered by SleepEZ can be virtualized on the NAS device in the event of a server failure. Downtime is reduced to hours instead of days. In the event of a catastrophic loss of facility a new NAS can be imaged at the offsite data center and shipped overnight to help get your servers up and running the moment temporary office space is located.
A Terrifying Beginning With a Happy Ending
Just a few days ago one of our long-time customers was doing first-of-the-month billing and in the midst of invoicing one of their most crucial accounts receivable files was deleted by accident. The accounting office was frantic. This file contained customer billing information that represented hundreds of thousands of dollars of company revenue. When the news of the disaster reached the owner of the company he looked at them in disbelief, then he said "don't worry, we can get it back".
How?
Six months before, he had had the foresight to sign up for our SleepEZ program. He had been a little reluctant to sign up for the program at first because he had never experienced a catastrophic data loss, but he was wise enough to know that the odds were against him.
We were able to recover the file in minutes.
"This one recovery paid for SleepEZ many times over", he told us.
It made our day. We were able to share his relief. It's always like that: you never know what you have until it's gone. And sometimes it never comes back.
Is the SleepEZ Solution Right for Your Company?
There's only one way to know. Contact Terry Mayfield by phone at 205-290-8424, or by e-mail at terrym@askbts.com and he can set up an appointment to review your network. The actual cost of the program will depend on your network size and the amount of data you need to protect. He'll do a quote and you will know whether or not the SleepEZ solution is right for your company
Training Opportunities
Dates for Web-Based End-User Training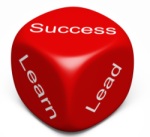 | | |
| --- | --- |
| ShoreTel | Friday, October 22 |
| Zultys | Friday, November 19 |
| SV8100 | Friday, December 16 |
Please contact Kim Reynolds at (205) 290-8430 or kimr@askbts.com
if you have questions or are interested in attending a webinar.
Please keep in mind that both web-based and on-site training are also available on an as-needed basis. Whether you have a new employee or would just like a quick refresher class, we can help you. Please contact Kim to discuss or schedule.
Announcements
Business Continuity Seminars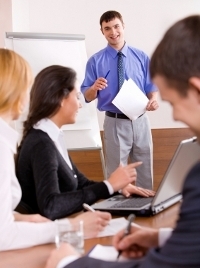 We have had several requests to expand our Business Continuity Seminars. We will be hosting additional times beginning in October 2010. These are informal meetings at our office at 311 West Valley Avenue in Homewood, AL. Refreshments will be served while we talk about things that organizations can do to protect their critical data from loss due to business interruptions and recovery procedures when the unexpected happens. Enjoy a cappuccino and be part of the discussion. We have a variety of the times and dates. If you would like to schedule a private session let us know. Call Terry Mayfield 205-290-8424 for more information.
Continuous Technology Assurance Program
BTS Technologies and TAG National have the cure for aging technology, unexpected expenses, and "how do I make the phone system do that." Ask BTS Technologies how CTAP accurately forecasts your Total Cost of Ownership, cures obsolescence, and makes use all of the productivity enhancing features of your phone system.
ABOUT BTS TECHNOLOGIES, INC.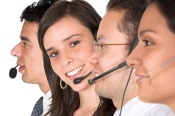 BTS Technologies, Inc., (BTS) was founded on the philosophy of maintaining a profitable business by providing the best in telecommunication systems and services to our customers. The stated purpose of our company not only allows us to provide short term answers to our customer's communication needs, but also affords us a longevity unsurpassed by the telecommunication industry in our region. We strive to provide quality materials, trouble -free installations and total communication services at a fair and competitive price that will allow us to maintain our business with quality employees. This policy insures the on-going system service and support that you deserve and expect. BTS Technologies, Inc. is located at 311 West Valley Ave, Birmingham, AL 35209. For more information on BTS please call (205) 942-6532 or visit http://www.askbts.com.