Your announcement could be in this spot. If your company is having a special event, we and our readers would like to know about it. Simply email the information to announcements@askbts.com and we'll include it in our quarterly newsletter. This is a complimentary service provided by BTS Technologies for the benefit of our readers. For the upcoming newsletter, announcements should be in no later than one week before the end of the calendar quarter.
Disaster Preparedness & Recovery
How To Create a Basic Business Disaster Recovery Plan in 4 Steps
Loss of data is a common problem for businesses. Fortunately, it's a problem that can easily be avoided with the correct preparation. While devastating amounts of data can be lost during catastrophes like hurricanes, the September 11 terrorist attacks, fires, and floods, it doesn't take such large events to cause a business to lose important data. It can be as simple as dropping a laptop to the floor or a power surge that results in burning out a storage device. If you don't have your crucial data backed up, even a small situation can turn into a disaster.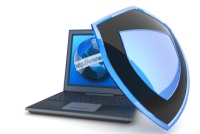 If you still think natural disasters are the leading causes of data loss and that the chances of it happening to you are pretty slim, take a look at the findings from a study by Strategic Research Corporation of the leading causes of business continuity and disaster recovery incidents:
Hardware Failures (servers, switches, disk drives, etc) - 44%.
Human Error (mistakes in configurations, wrong commands issued, etc) - 32%
Software Errors (operating systems, driver incompatibility, etc) - 14%
Viruses and Security Breach (unprotected systems are always at risk) - 7%
Natural Disasters - 3%
Establishing a disaster recovery plan can be done in the following four steps:
Take a potential risk inventory. Make a list of every potential cause of data loss and the solutions to each one. Your list should include losses that won't affect the business very much as well as those that would shut the business down temporarily or permanently. Information Technology experts can assist you in creating the potential risk inventory: they will have the knowledge and experience to identify possibilities that you are not likely to think of, but need to plan for all the same. These IT experts will also be able discuss preventative solutions to guard against each type of potential data loss.
Rate each of your potential data loss situations. How likely is it for each of the items on your risk inventory to occur? Rating them in order of importance and likeliness to occur will help you determine where to focus your disaster recovery plan efforts.
Develop your disaster recovery plan. Go through each of your potential risks and their solutions, and determine how long it would take you to recover from the loss of data for each risk. Could your business be offline for 24 hours? One week? Depending on the nature of your business, being offline for even just 24 hours could result in your losing customers to your competition. Look at ways to reduce the length of time it would take you to recover from each type of data loss risk.
Put your disaster recovery plan to the test. Once you've created your plan of action for recovering lost data, you should test your solutions. A disaster recovery plan is just a plan until it can be tested and proven.
News-
BTS Technologies Announce Strategic Partnership with FreedomVOICE®

BTS Technologies announces the formation of a strategic partnership with FreedomVOICE®, creators of the industry-leading FreedomIQ® Hosted VoIP PBX, The companies have aligned in order to distribute and promote the popular FreedomIQ Hosted VoIP PBX.
"We couldn't be happier with the new partnership," said Eric Thomas, CEO of FreedomVOICE. "BTS Technologies understands the true value of the FreedomIQ Hosted VoIP PBX. They've demonstrated that they are a qualified, mature company, and we are looking forward to working with them."
As a unified communications provider, BTS Technologies has many years of experience and has built a solid reputation as the region's leading technology organization. Now, as an authorized dealer for the FreedomIQ product, BTS Technologies will be responsible for business development and representing FreedomIQ in the community.
"We've been interested in the FreedomIQ hosted VoIP PBX since day one," says Mr. Roger Wentowski, President of BTS Technologies. "Hosted VoIP phone systems are being adopted by business owners at an increasing rate, and FreedomIQ is a top product option for this segment."
With powerful features designed to serve entrepreneurs and enterprises alike, FreedomIQ offers industry-leading call quality, impressive cost savings, and valuable disaster recovery tools, and has become priceless to telecommuters and remote workers.
FreedomIQ was named by Unified Communications magazine as a recipient of the 2008 Product of the Year Award and by TMC's Communications Solutions as the 2007 Communications Solutions Product of the Year.
Find out more about the FreedomIQ Hosted VoIP PBX by calling (205) 942-6532.
ABOUT FREEDOMVOICE:
Founded in 1996, FreedomVOICE® develops and markets FreedomIQ®, a hosted VoIP PBX service allowing businesses and professional offices to interact more effectively with their customers, clients, patients and associates. FreedomVOICE® also offers a comprehensive slate of integrated virtual office solutions, enabling business owners to enhance company image, communicate seamlessly with customers, track marketing effectiveness, and increase profitability.
Customer Spotlight
Falls Janitorial Service, Inc.
Located just off Jefferson Avenue in Birmingham, Alabama, Falls Janitorial Service, Inc. was established in 1959 by Thomas and Mary Falls. Now, more than fifty years later, the two-employee business has expanded to have over 120 full-time and part-time employees. The couple's son, Thomas Falls Jr., and their daughter, Vanessa Falls, are full-time employees of the company. Nine-year-old Miss Taylor Falls, who is spending some of her summer vacation helping out at the company's Birmingham office, plans to carry on the family business (along with owning a hotel). Falls Janitorial currently has a second branch in Montgomery and provides service to facilities throughout Alabama and in parts of Georgia. The company has a growth plan in progress with the goal of offering increased services throughout the Southeast.
Falls Janitorial provides comprehensive, professional janitorial services to commercial, medical, industrial, government, and state, federal, and local facilities. They also have a growing residential division. Some of the other services that they provide are floor and carpet care, window washing, pressure washing, grounds maintenance and landscaping, and construction cleanup.
Falls Janitorial mission is "to provide world-class service that meets and exceeds [their] customers' needs through technology and innovative practices." To that end, the company recently invested in an NEC SV8100 telephone system and a VM8000 InMail voice mail system for the Birmingham office. One significant benefit to the new phone system is Caller ID: the professionals at Falls Janitorial are now able to identify the source of any incoming call, whether internal or external. This way, they have an idea of how the call should be handled before even picking up the receiver.
The new voice mail system has also proved to be a useful tool in Falls Janitorial's constant effort to provide superior customer service. It is very important that each incoming call is handled in a professional and efficient manner, yet with the personal touch that makes a family business stand out. During the day, calls to the main number are answered by the receptionist, just as they have always been. In the rare event that she is not available to answer a call, however, the caller is now able to leave a message in a General Delivery mailbox that is checked regularly. Thus, every call to the main number is either answered immediately or returned in a timely manner. Each member of the Falls family also has a personal voice mailbox so that a caller may leave them a message in the event that they are unavailable. Their outgoing messages may provide the caller with important information about when the call may be returned or offer an alternate contact. Of course, some members of the Falls family also have the ability to forward their desk phones to their cell phones with just one push of a button if they wish to be available at all times, whether in the office or elsewhere.
BTS is proud to partner with Falls Janitorial as they work to give their customers the highest-quality care possible. We look forward to providing them with the technology they need as they continue to grow in the future.
New Technologies
The BTS Sleep EZ Business Continuity Solution
Most companies are becoming increasingly dependent on their Information Technology systems and stored data for daily operation. In fact, statistics show that most companies which experience a catastrophic loss of data or extended downtime with their systems simply go out of business. It is critical your company have a plan for data backup, disaster recovery and business continuity. BTS is introducing the Sleep EZ service to address these issues and allow you to "sleep easy" each night.
Some of the features of the Sleep EZ Solution:
Block Level Incremental Backups
The BTS Sleep EZ solution is configured to make continuous block-level incremental backups of your data to create "snapshots" of your servers in fifteen minute increments.
Instant Virtualization of Failed Servers
In the event of the loss of your hardware server the backup can be configured to function as a standby server in virtual mode. Servers are virtualized directly from the backup image so there is no need to convert backup images to virtual hard disks.
Virtual Server Recovery to Dissimilar Hardware
Bare Metal Restore gives you the ability to restore to a virtual server or dissimilar hardware configuration for ease of recovery after a disaster
Off-site Data Replication
Sleep EZ offers offsite storage that provides the option of synchronizing your backups offsite to our secure co-location facilities
Message Level Exchange Recover
Mailbox & message restorations can be performed faster than ever.
Use New Technologies to Reduce Your Business's Carbon Footprint
Small businesses across the country are measuring greenhouse gas emissions, setting goals, and reducing emissions. What is your business doing to reduce its carbon footprint?
Use Technology, Go Paperless - Take advantage of online technology to reduce the amount of printing that your company does. Accessing information through a portal or a secure site can allow multiple people to view documents without printing multiple hard copies. Use electronic billing to reduce paper waste. Convert paper files to electronic documents, making filing and searching much easier. A good scanner, a document management program, and a reliable storage system can be used to effectively go virtual.
Traditionally, businesses have spent money, time, and space maintaining paper business records. In recent times, many business owners have cut costs and improved their operational efficiency by going paperless. If this is something you've considered or have already implemented, check out this quick guide to going paperless.
Consider potential benefits and how they would affect your business
Cutting Costs - Going paperless has the potential to cut certain costs from your budget. You'll no longer need to pay for the space and equipment necessary for keeping old documents. If you've been storing a lot of files, that amount can certainly add up. Paperless companies have unlimited storage space for only a tiny fraction of the cost. You'll also reduce the amount of manpower needed to maintain such documents. This means you can use fewer employee resources managing old documents or forego the hiring of additional employees that would do such work. In addition to these larger costs, you'll save small amounts in everyday tasks such as using email as opposed to mail.
Improving Your Operability - Paperless operation often means making the most out of your money. If done correctly, going paperless can speed up your business' efficiency and improve its overall operability. A paperless business has all documents in one place; they are all maintained virtually and can be pulled for viewing, comparison, or printing very easily. If a client requests a certain record, pulling up and emailing a document is a much quicker solution than finding your hard copy and mailing it. As for management, eliminating the need for your employees to spend time and effort maintaining hard copies means that your employees will be able to spend more time focusing on other projects.
Minimize Risks - Although it may be the appropriate choice in certain situations, relying on paper records comes with certain risks. In case of an emergency, such as a fire or a burglary, having your files already backed up virtually will reduce your overall loss. It is easier to lose paper documents for less dramatic reasons as well; filing errors or common forgetfulness can cause a business to lose time and money finding or recreating those documents. Maintaining virtual records minimizes this issue.
Going Green - The movement of businesses "going green" has certainly taken hold over the last decade. By going paperless, a business, at least in part, can join that effort. You'll be saving mass amounts of paper through electronic documentation, as well as other storage equipment such as folders and storage units. Energy savings are just as important and can be found by minimizing the use of print and copy machines. Supporting the green movement helps the environment and shows clients that your business cares about affecting it in a positive way.
Try using these small changes and tips to get your business started
Scan and save all paper documents as a PDF to your chosen virtual destination – Management software programs allow you to save documents, link emails, and integrate calendars in one easy-to-use place.
Use an electronic program to maintain billable time records.
Use instant messaging programs to leave messages or communicate electronically with colleagues.
Maintain hard copies of only what is absolutely necessary - going paperless doesn't mean that you'll no longer need to have certain documents in paper form.
Send electronic faxes instead of paper faxes.
Give employees or clients CDs or electronic attachments instead of bound folders or cumbersome documents.
Training Opportunities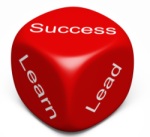 | | |
| --- | --- |
| SV8100 | Friday, July 9, 2010 |
| IPK | Friday, July 16, 2010 |
| IPK II | Friday, August 20, 2010 |
| SV8100 | Friday, September 17, 2010 |
| ShoreTel | Friday, October 22, 2010 |
| Zultys | Friday, November 19, 2010 |
Please contact Kim Reynolds at (205) 290-8430 or kimr@askbts.com if you have questions or are interested in attending a webinar.
Please keep in mind that both web-based and on-site training are also available on an as-needed basis. Whether you have a new employee or would just like a quick refresher class, we can help you. Please contact Kim to discuss or schedule.
Continuous Technology Assurance Program

BTS Technologies and TAG National have the cure for aging technology, unexpected expenses, and "how do I make the phone system do that." Ask BTS Technologies how CTAP accurately forecasts your Total Cost of Ownership, cures obsolescence, and makes use all of the productivity enhancing features of your phone system.
Business Buoy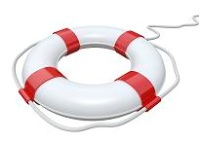 BTS Technologies offers a fully managed suite of data products and services. Our Business Buoy is a comprehensive suite of professionally managed services designed to secure, maintain, and monitor your mission-critical information. It includes email solutions, data back up and disaster recovery, help desk, and hands on networking. You'll sleep easy knowing that BTS is awake and at work guarding your valuable business information.
Sleep EZ- Business Continuity Solution
Managed Data Service Plans —BTS has a Plan to match your IT needs
Hosted Exchange- The power of Microsoft Exchange Server without the expense of maintaining an in-house server
BTS PC & Server Support —highly skilled technicians providing a very valuable service
BTS Data Backup —Valuable data deserves more than just a tape
ABOUT BTS TECHNOLOGIES, INC.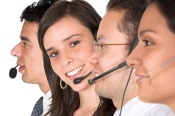 BTS Technologies, Inc. (BTS) was founded on the philosophy of maintaining a profitable business by providing the best in technology systems and services to our customers. The stated purpose of our company not only allows us to provide short-term answers to our customers' needs, but also affords us a longevity unsurpassed by the technology industry in our region. We strive to increase our customers' profitablility by providing them with a competitive advantage through best-of-class technology and services. BTS Technologies, Inc. is located at 311 West Valley Ave, Birmingham, AL 35209. For more information on BTS, please call (205) 942-6532 or visit http://www.askbts.com.