Let the experts advise you how to
Plan Ahead! Protect Your Company's Assets from the Coming Crash!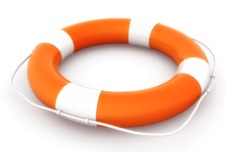 According to research by the University of Texas, only 6 percent of companies suffering from a catastrophic data loss survive, while 43 percent never reopen and 51 percent close within two years.
Gartner estimates that only 35 percent of SMBs have a comprehensive disaster recovery plan in place.
International Data Corp. estimates that companies lose an average of $84,000 for every hour of downtime. According to Strategic Research, the cost of downtime is estimated at close to $90,000 per hour.
Join us for lunch and a discussion of the latest technologies and strategies for data backup, disaster recovery and business continuity.
You are invited to:
A Lunch 'N Learn
On:
June 24, 2010
From:
11:30 AM to 1:00 PM
At:
BTS Technologies
311 West Valley Avenue
Jim 'n Nicks Bar-B-Que Served at 11:30 AM
RSVP required: peggy@askbts.com or (205) 942-6532