News-
BIRMINGHAM, AL -- BTS Technologies, Inc. is pleased to announce the formation of a strategic partnership with Zultys Inc., the premier developer and manufacturer of pure SIP-based Unified Communication solution for business and enterprises. The companies have aligned in order to distribute and promote the popular Zultys VoIP PBX.

"Zultys is an excellent match," said Roger Wentowski, President of BTS Technologies. "BTS always provides solutions to our customers that promote a competitive advantage while increasing their profitability. Zultys is that kind of solution. With Zultys BTS continues to demonstrate our commitment to high performance, high quality, and world class service."
As a leading provider of Unified Communications solutions, BTS offers an array of technology that helps our customers achieve their strategic business objectives. Now an authorized dealer for Zultys Inc. products, BTS will drive SIP IP PBX sales in the region.
Zultys Inc. offers industry leading communication flexibility through powerful features [voice, IM, Email, presence, find me–follow me, call recording, contact center, voicemail and multi location networking] designed to boost productivity, reduce complexity, ease administration, reduce costs and provide high availability. The solution has become priceless to telecommuters and remote workers.
Zultys Inc. received the 2009 Innovation Award from TMC's Next Generation Networks as well as being named by Unified Communications magazine as a recipient of the 2008 Product of the Year Award.
About Zultys
Based on open standards, Zultys Inc., a Silicon Valley company founded in 2001, manufactures feature-rich Business Phone Systems that easily scale to thousands of users. Zultys makes your business needs their priority. The Zultys solution supports MAC, Windows 32 or 64 Bit or Linux users and integrates features such as soft-phone, Find me Follow me, Presence, Secure Chat, Tele-worker support, IVR, ACD, Call Record, Fax Origination/Termination, Cell Phone Twinning and much more. Not only is the Zultys solution cost effective, but it also provides the highest energy efficiency with its compact single server all-in-one design. Zultys' distributed architecture also helps companies maintain high availability, while being simple to install, manage and scale. For more information, visit the Zultys website at www.zultys.com .
Upcoming Events-
April Lunch & Learn
When: Apr 22 - 11:30AM to 1PM
Where: BTS Technologies' Corporate Office
311 West Valley Avenue Birmingham, AL
Position Your Business to take Advantage of New Trends in Voice and Internet Connectivity! Rapid change in internet applications and IP voice services present both opportunities and challenges to your business. This information will help you spend your connectivity dollars wisely and reap the benefits of emerging technologies.
Some of the topics to be discussed:
Internet voice lines vs. traditional lines; is there real value?
Best practices for dealing with carriers
Preparing for inevitable change in technology
Can VoIP improve profits without sacrificing quality?
Jim N Nicks Bar-B-Que Served at 11:30
RSVP required: peggyj@askbts.com or 205.942.6532
New Technologies
SIP Trunking
The Federal Communications Commission has decided to raise the Universal Service Fund fee levied on interstate and international calls. According to a public notice released by the FCC, the increase will be a record 14.1% for the first quarter of 2010. BTS is placing special emphasis on helping businesses avoid these substantial costs through Session Initiation Protocol (SIP) Trunking.
According to Roger Wentowski, President of BTS, "The popularity of SIP Trunking has exploded and has rapidly become the transport of choice for voice communications". "With the current economic environment the last thing most businesses need is an increase in their telecom costs. SIP technology empowers companies to reduce cost and improve productivity through advanced business applications. Through the implementation of SIP, new technology costs most companies absolutely nothing."
SIP technology supports any form of real-time communication regardless of whether the content is voice, video, instant messaging, or a collaboration application. SIP enhances employee productivity by enabling users to inform others of their status (also known as presence management), their availability, and how they can be contacted before a communication is even initiated.
Cloud Computing
Cloud computing is a hot technology that's gaining tremendous popularity among companies big and small.
Essentially, cloud computing is a data-processing infrastructure in which the software and the data are stored on remote servers. These servers are connected to the Internet rather than a PC or a company's LAN. When one needs to use some form of software application or access data, the computer connects to the remote server through the Internet.
Have you ever created a profile on LinkedIn or Facebook or sent an email from Yahoo, Google, or Hotmail? If the answer is yes, you have engaged in cloud computing. The data that was created resides on a remote server instead of on your PC or other form of conventional hosting. Simply put, cloud computing includes server processing, data storage, security and voice applications
Training Opportunities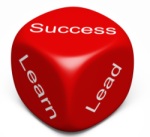 | | |
| --- | --- |
| VMP/LX Voice Mail | Friday, April 9, 2010 |
| InMail | Friday, April 23, 2010 |
| Operator Etiquette | Friday, May 7, 2010 |
| ShoreTel | Friday, June 11, 2010 |
| SV8100 | Friday, July 9, 2010 |
Please contact Kim Reynolds at (205) 290-8430 or kimr@askbts.com if you have questions or are interested in attending a webinar.
Announcements
Continuous Technology Assurance Program
BTS Technologies and TAG National have the cure for aging technology, unexpected expenses, and "how do I make the phone system do that." Ask BTS Technologies how CTAP accurately forecasts your Total Cost of Ownership, cures obsolescence, and makes use all of the productivity enhancing features of your phone system.
Business Buoy
BTS Technologies offers a fully managed suite of data products and services. Our Business Buoy is a comprehensive suite of professionally managed services designed to secure, maintain, and monitor your mission-critical information. It includes email solutions, data back up and disaster recovery, help desk, and hands on networking. You'll sleep easy knowing that BTS is awake and at work guarding your valuable business information.
Sleep Easy- Business Continuity Solution
Managed Data Service Plans —BTS has a Plan to match your IT needs
Hosted Exchange- The power of Microsoft Exchange Server without the expense of maintaining an in-house server
BTS PC & Server Support —highly skilled technicians providing a very valuable service
BTS Data Backup —Valuable data deserves more than just a tape
New Operations Department Team Members
James Hutcheson
James comes to BTS with ten years of experience working in communication technologies and will be working for BTS as a Field Engineer. He trained with a worldwide provider of telephone hardware and installation services before advancing to manage operations for a local interconnect firm. James brings experience in providing first-class customer support and will enhance our ability to provide an excellent customer experience.
Kenny Karnani
Kenny comes to BTS as a recent Graduate of Herzing University in Birmingham. While at Herzing Kenny received the Bachelors of Science in Technology Management and graduated magna cum laude. During his time at Herzing Kenny also attained the A+, Network+, Security+, MCDST, MCSA, and CCNA industry certifications. Kenny brings a wide range of Information Technology knowledge to BTS and will broaden our expertise while we grow our Managed IT Services business.
ABOUT BTS TECHNOLOGIES, INC.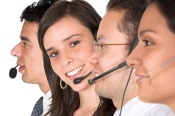 BTS Technologies, Inc., (BTS) was founded on the philosophy of maintaining a profitable business by providing the best in telecommunication systems and services to our customers. The stated purpose of our company not only allows us to provide short term answers to our customer's communication needs, but also affords us a longevity unsurpassed by the telecommunication industry in our region. We strive to provide quality materials, trouble -free installations and total communication services at a fair and competitive price that will allow us to maintain our business with quality employees. This policy insures the on-going system service and support that you deserve and expect. BTS Technologies, Inc. is located at 311 West Valley Ave, Birmingham, AL 35209. For more information on BTS please call (205) 942-6532 or visit http://www.askbts.com.