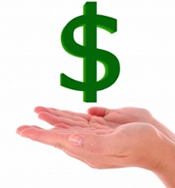 Worried about the Recession?
As the economy has fallen into a recession, customer service has deteriorated for many companies regardless of industry. This specific topic was highlighted in a recent issue of BusinessWeek.
BTS Technologies as an organization is proud to say that we've bucked this trend because of the many customer centric programs implemented over the years. Programs like Customer Advocacy, Current Technology Assurance Plan (C-TAP), and Managed Services continue to drive our customer satisfaction levels.
We developed the enclosed press release explaining each program and its positive impact on the customers we serve.
Lunch and Learn Schedule
June 25, 11:30 AM to 1:00 PM at BTS Technologies
NEC Area Manager Marc Colley will discuss the migration path for Elite 192, IPK and IPKII phone systems to the SV8100 platform. This innovative migration path preserves your initial investment by using existing components of your current system, while establishing a platform for growth and replacement.
Upcoming Lunch and Learns
July 16: Interactive Intelligence. www.inin.com
August: NEC NEAX2000 migration to the SV8300 platform.

CTAP, the Current Technology Assurance Program
BTS Technologies and TAG National have the cure for aging technology, unexpected expenses, and "How do I make the phone system do that?"
Ask BTS Technologies how CTAP accurately forecasts your Total Cost of Ownership, cures obsolescence, and makes use all of the productivity enhancing features of your phone system.